Announcements
A Street In Sharqiyah Was Named After This Security Man Who Passed Away In an Accident On National Day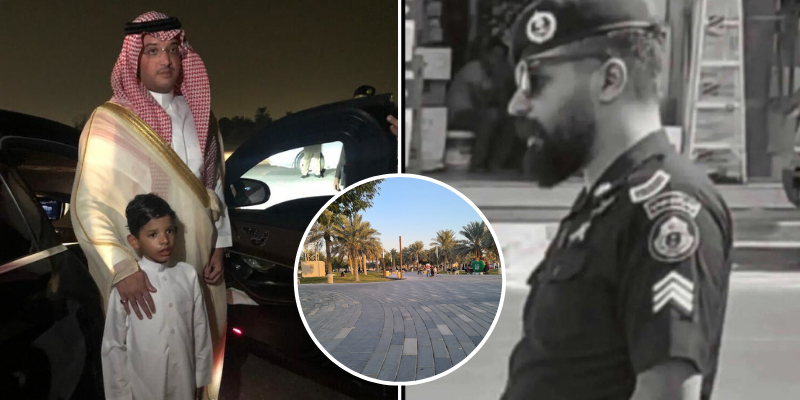 Fahd Al Kulaib was a Saudi security man who unfortunately got hit by a car on Saudi National Day
في الاحساء الشرطي #فهد_الكليب يُضحي بنفسه لإنقاذ أم وطفلها من حادث، ثم يُتوفى مُتأثرًا باصطدام الشخص المتهور به..

رحمك الله #البطل_فهد_الكليب pic.twitter.com/CnMmCKA3s4

— قس بن ساعدة (@SF_SKD) September 25, 2022
He was on his way back to his duty after he had helped a young woman and her daughter cross the road near King Abdullah Environmental Park in Al-Ahsa. As told by his brother Tawfiq, Fahd was trying to help a woman cross the main street on her way to the main gate of the park on National Day. The man driving the vehicle has also been arrested.
The Deputy Emir of Al Sharqiyah directed to officially name a street in honor of Fahd
قدم صاحب السمو الملكي الأمير سعود بن طلال بن بدر محافظ #الأحساء التعزية لعائلة رجل الأمن الوكيل رقيب فهد بن سالم الكليب ، هذه الصورة لسموه مع ابن الشهيد #فهد_الكليب pic.twitter.com/JYmLYUsfOg

— منذر آل الشيخ مبارك (@monther72) September 25, 2022

This heroic act had touched the hearts of many, as pictures and videos of Fahd have been circulating all over social media. This also serves as an important lesson to drivers to be aware of their surroundings, and avoid over-speeding. Thousands of people on Twitter were constantly giving Fahd and his family prayers and well wishes.
The name Fahd Al Kulaib will always be remembered with honor in the Kingdom of Saudi Arabia