Latest
Citizens Of 17 Countries Will Get Their Iqamas And Re-Entry Visas Renewed For Free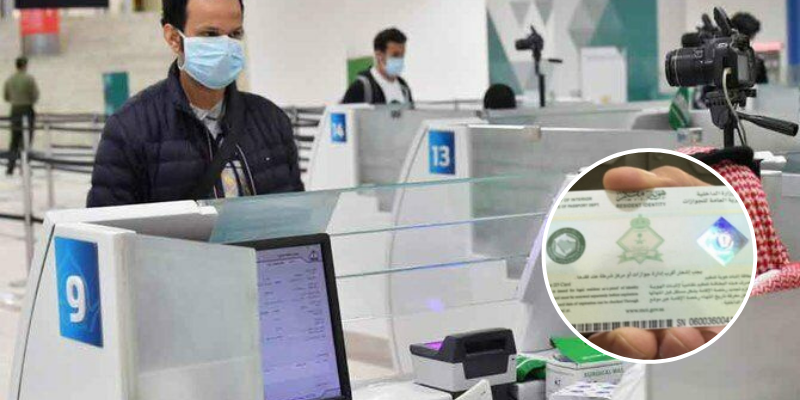 Saudi Arabia's General Directorate of Passports (Jawazat) said that expatriates from 17 countries will be able to benefit from the government's recent decision to extend the validity of residency permits (iqama), exit and re-entry visas, and visit visas for free reports the Saudi Gazette.
India, Turkey, Indonesia, Pakistan, Brazil, Ethiopia, Vietnam, Afghanistan, Lebanon, Namibia, Mozambique, Botswana, Lesotho, Egypt, South Africa and Eswatini are among the 17 nations whose citizens can avail this.
Although the travel bans on some of these nations, such as India and Pakistan, have been overturned, the Jawazat is nonetheless renewing their visas and iqamas for free as well.
Most of the countries on this list are southern African nations. Direct flights remain canceled for these countries amid the Omicron variant outbreak in the region.
#GACA directs airliners to suspend flights from 7 countries. pic.twitter.com/ge07ER7eCz

— هيئة الطيران المدني (@ksagaca) November 27, 2021

On Sunday, seven more nations were added to the banned list, however, they are not among the 17 countries that would from this new measure.
تعليق السماح بدخول المملكة لغير المواطنين، من القادمين مباشرة وغير مباشرة من دول (جمهورية مالاوي، جمهورية زامبيا، جمهورية مدغشقر، جمهورية أنغولا، جمهورية سيشل، جمهورية موريشيوس، جمهورية جزر القمر) وإليها. pic.twitter.com/BKL53e93Hw

— وزارة الداخلية (@MOISaudiArabia) November 28, 2021