Feature
Enjoy The Breezy Outdoors With These Awesome Beachside Restaurants In Sharqiyah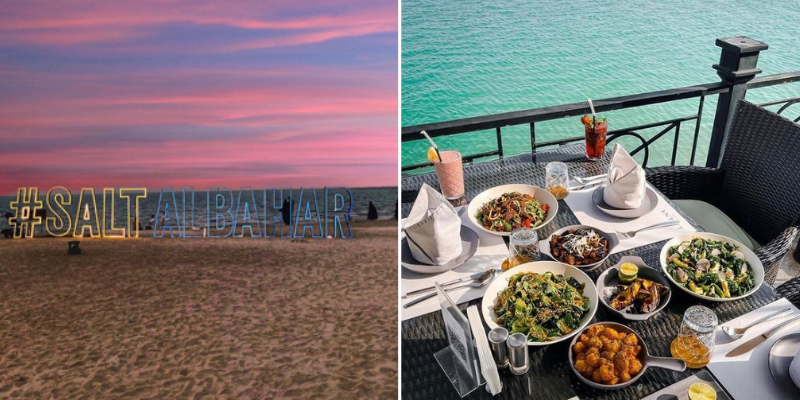 October is right around the corner which means Summer is officially over and the cooler days are here!
The beaches in Sharqiyah already bring in amazing cool winds and create the best vibe to cool down and unwind. What better way to enjoy this change of weather than grabbing your squad and heading over to these beachside restaurants with not only delightful bites, but also breathtaking views. Scroll down below and see which place catches your eye and head on over!
1. Sunroom Cafe
View this post on Instagram

This spot, as the name literally says it, has the most gorgeous natural light coming through the glass walls. The cafe also overlooks the sea which means you get views left and right!
2. Salt Al Bahar
View this post on Instagram

This one is definitely a GCC favorite, and even has fans all over the UAE. They specialize in mouth-watering burgers and some delightful ice cream flavors like lotus and mango! The restaurant is located along Khobar Corniche and contains outdoor seating along the seaside. Enjoy a nice savory bite to the sound of waves crashing up on the shore!
3. Belgravian Brasserie
View this post on Instagram

This restaurant is a beautiful fusion between British and French cuisine. The elegant ambiance also lets in the most beautiful natural light, perfect for some insta-pics. This spot is always crowded to make sure to make reservations before going, here. 
4. Al Dunya
View this post on Instagram

Imagine having food to this view! Not only does this place offer amazing views, but their Lebanese food is totally worth the visit. Grab your cameras and an empty stomach and head on over here ASAP.
5. Laguna
View this post on Instagram

This place is perfect if you're struggling to pick a cuisine that fits the whole fam. From Asian, Indian, to Italian this place totally serves it up when it comes to variety. Head on over to this stunning restaurant with calming views of the water to enjoy while you munch.