Community
Explore Like A Tourist At These 4 Must-Visits in Jubail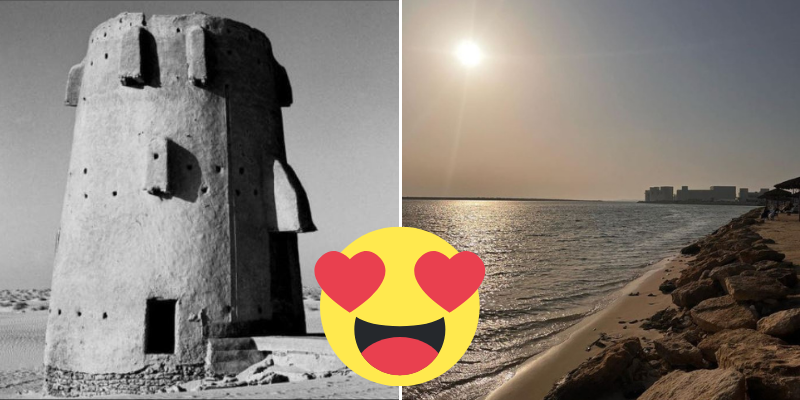 The Eastern Province has beautiful views and for your full tourist experience, and here's what you can't miss in Jubail
The beautiful industrial city has these 4 gems that are perfect for family, friends, and a weekend getaway.
1. Al Tawia Historical Tower

This historical site was built back in 1929, by order of King Abdulaziz in order to protect the Tawia well. This well was the primary source of water for the settlers at the time.
2. Al Nakheel Beach
View this post on Instagram
This spot is the most visited place of the city and is also a perfect spot for the family to enjoy a picnic with views, and cute pictures at sunset. There's also a park and play area for kids.
3. Al Fanateer Marina
View this post on Instagram
This beach is famous in the city for its water activities, attracting tourists from all over. With the beautiful waters, enjoy a nice Jet-ski ride, diving experiences, and even a quick fishing trip with the fam.
4. Deffi Park
View this post on Instagram
This park is the best place for a family BBQ with views. Voted as the best park of Jubail by the residents, this spot has a park for children over luscious green grass, perfect for  Saturday wind-downs.