Feature
Get Ready To See Al-Khobar Totally Transform With These Upcoming Projects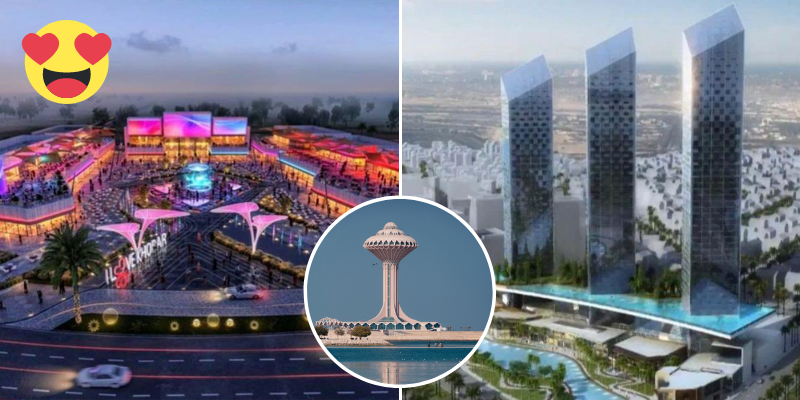 Sharqiyah is definitely not going to be left behind when it comes to the exciting projects going around the Kingdom
#بلدية_الخبر تصرح ببناء 157 مشروع تجاري جديد في #الخبر ما يدعم طموحها لجعلها مركزا تجاريا ويؤكد جاذبيتها للأستثمار ويعزز قطاع السياحة والوجهات الترفيهية فيها pic.twitter.com/BqNYZNLQmd

— بلدية الخبر (@Khobar_mun) October 18, 2022
Al-Khobar is known to be the neighboring city to Bahrain and features a beautiful corniche along the coast. As Riyadh and Jeddah are getting a total face-lift with their new and exciting projects, the Kingdom made sure not to leave Khobar behind and released these awesome pictures of some upcoming locations.
Al-Khobar is getting around 157 new commercial projects of residential areas, entertainment facilities, and awesome retail
#بلدية_الخبر تصرح ببناء 8 أبراج جديدة في #الخبر بأرتفاعات تصل الى 35 طابق مما يعكس حالة الازدهار الاقتصادي الشامل الذي تشهده، وتجسد جاذبيتها بوصفها وجهة مفضلة للعمل والاستثمار والسياحة pic.twitter.com/2E252jpw1x

— بلدية الخبر (@Khobar_mun) October 17, 2022
The city will also be getting 8 new towers, each up to 35 floors high! These projects aim to invite businesses, investors, and tourists into the city to enjoy entertainment and retail on their visits.
Get ready to see Al-Khobar TOTALLY upgraded!