Feature
Here Are Some Reasons Everyone Thinks Saudis Like To Go To Bahrain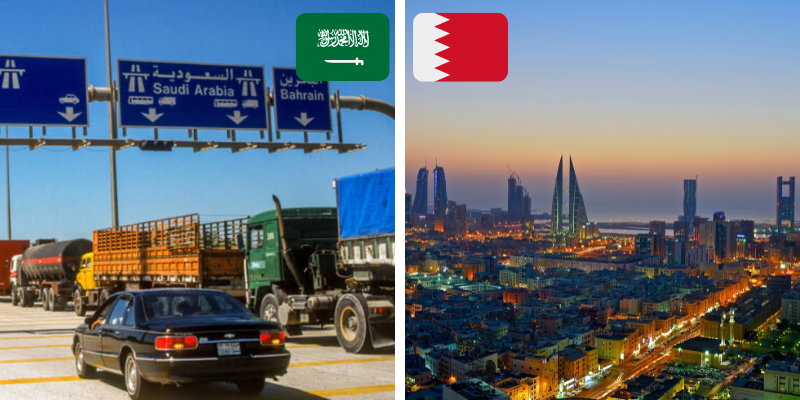 Without traffic, the distance between Al Khobar and Saudi can be as short as 45 minutes. The crowd however can lead it to take even more than 3 hours to get to the other side.
The King Fahad Causeway is a busy place all year, as both Saudi and Bahraini residents make the most of the border linking the two countries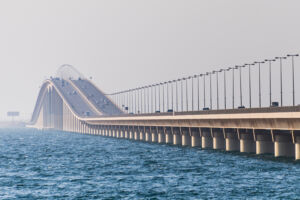 People initially came to the island for the cinema, dining, shopping, and beaches. These days however, Saudi has transformed in taking the lead when it comes to entertainment and leisure. However, when asked about the real reason why people still visit the island from Khobar, people came up with the best responses.
Scroll down below to check out why people still love visiting the neighboring island
Some actually come to get their hands on the traditional Bahraini halwa
احد الاسباب 😅🥸 pic.twitter.com/7lLeiFiOiU

— Khaled (@khaled1a12a) December 21, 2022
The traditional halwa is actually a local and international favorite for its delicious sweet taste and components. Jamal Showaiter is one of the many famous places in Manama to sell the traditional sweet in the most adorable boxes. It's definitely worth the drive over 🙌
Others enjoy walks in places like Bab Al Bahrain and the souqs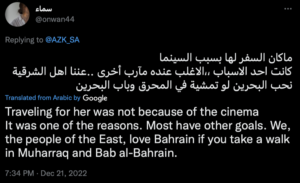 This person totally disagrees that going to the cinema was the only reason Saudis liked to visit bahrain. According to this Twitter user, people from the Eastern province like to visit the island for taking a walk in places like Muharraq or Bab Al Bahrain.
Some even go to enjoy some time with family in the public parks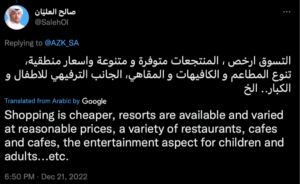 This person goes to enjoy the cafes, resorts, and restaurants that let you enjoy some relaxing time for a good bargain.
Let's not forget the shopping 😍

Anyone who visits Bahrain instantly heads over to City Center because the shopping is just too good. This user can attest to the fact that Saudis love to come on over to enjoy the Bahraini quality and shopping on their trips 👏