Community
Saudi's Award-Winning Camels Stole The Show At Ithra's Founding Day Celebrations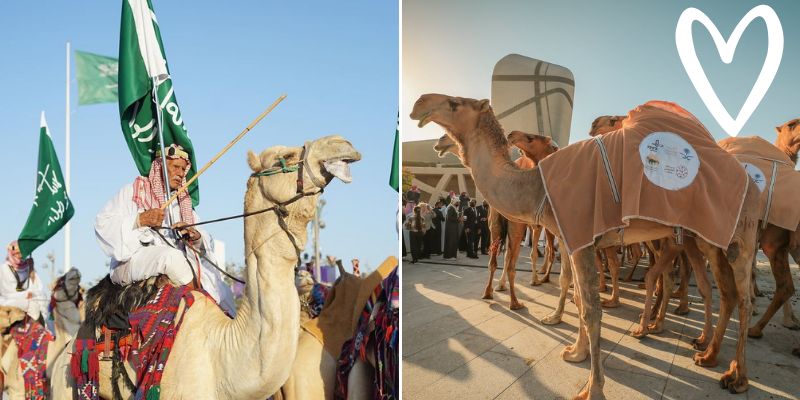 Nothing says Saudi pride like a nice camel parade for the Kingdom's First Founding Day celebrations
View this post on Instagram
The show was held at Dhahran's Ithra Museum and awed the audiences. Men came in riding with swords on these Arabian beauties. The men were even seen holding the official flag of the first Saudi state, next to the current national flag of the Kingdom.
These camels weren't your ordinary bunch, some of them were among the most expensive in the world and first place champions of many competitions
Camel Parade @Ithra in honor of #SaudiFoundingDay #Dammam #arabnews pic.twitter.com/sTbxV7kMNS

— Jasmine Bager ياسمين باقر (@JasmineBager) February 22, 2022
The camel parade took place at Oil Well No. 7 where Saudi Arabia first began its oil expedition. The event was loved by everyone and people took selfies and videos with these beautiful creatures.
View this post on Instagram
The show also included Saudi men preforming the traditional sword dance