Latest
Watch: This Is What Corporate Life In Saudi Looks Like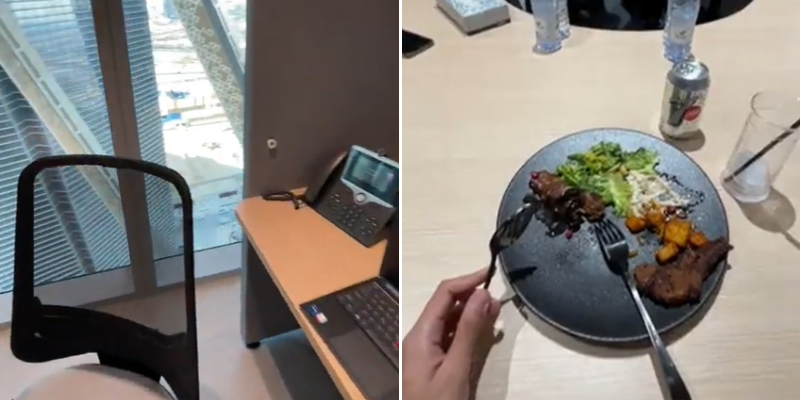 Ever wondered what corporate life in Saudi Arabia looks like? A vlogger who works in Riyadh's King Abdullah Financial District shared peeks inside his day. Just look at the view, the food and the peace in it all.
Warning: This is bound to make you green with envy.
It's no surprise that many companies are relocating their regional headquarters to Riyadh; it clearly appears to have the best of everything.
A daily vlog of a Saudi corporate millennial employee 😂💚🇸🇦. pic.twitter.com/kNmjpuij8f

— ﮼ابوخالد (@AzeezLazez) October 8, 2022