Food
The 10 Best Food Trucks In Saudi For Your Iftar Cravings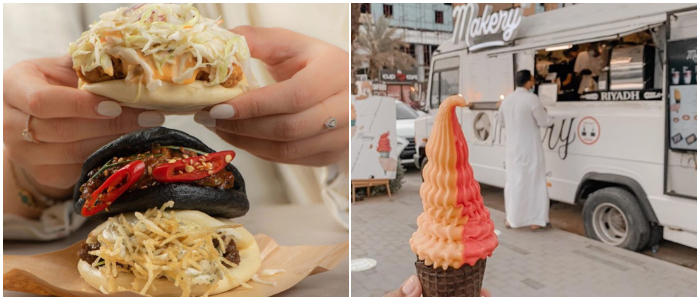 Dining in at restaurants is nice. Enjoying hand-held food al fresco from a food trucks in Saudi under the stars is next level. Let's face it — food truck food just hits different.
Corniches, parks and even parking lots have filled up with food trucks in Saudi in recent years. There's just something about having the freedom of trying multiple food items, an informal setting and lining up for the juiciest burger in town. Food trucks in Saudi are especially handy when you've got the late night munchies and need your street food fix– and Ramadan is no exception.
Here are 10 foods trucks in Saudi that are sure to satisfy your Iftar cravings:
10. Hot Crab, Khobar
If you're having a hankering for some serious seafood, this is your place. With everything from shrimp, lobster, and calamari on the menu you're sure to find something you love. P.S. the street style corn-on-the-cob looks delicious.
View this post on Instagram
9. Serial Griller, Jeddah
Support a woman-owned business by eating at this burger joint. Serial Griller was founded by Reham Fozi Shabana who left the world of dentistry behind to help people cut into her juicy burgers. You're sure to fall "victim" to the menu here.
View this post on Instagram
8. 4 Twins Coffee, Riyadh
Get your post-iftar caffeine fix and a sugar high at the same time at this totally Instagrammable joint that serves up delicious donuts and irresistible pancakes.
View this post on Instagram
7. Fairouz Chapati, Khobar
If it's lighter fare you seek, look no further than Fairouz Chapati. They offer a number of sweet and savoury filled flat breads that go perfectly with their karak chai. Your fourth meal is calling.
View this post on Instagram
6. Baozi, Riyadh
You won't be able to stop at just one with these yummy soft Asian buns filled with things like spicy beef teriyaki and coleslaw chicken. Share with your friends and sample them all.
View this post on Instagram
5. The Burger Truck, Jeddah
You'll have the freshest burgers here with their locally sourced premium veal which is bought fresh daily. The best part about these gourmet burgers are the variety of buns from brioche to potato buns. Oh and don't miss their specialty — the volcano burger. Just like it sounds, this burger looks like a volcano with toppings erupting out of the bun.
View this post on Instagram
4. The Peak, Khobar
This burger "trailer" boasts the cutest outdoor seating with a pergola and cool lighting. The minimalist menu doesn't compromise on quality and you'll still leave stuffed from the massive portion size.
View this post on Instagram
3. The Makery, Riyadh
Move onto dessert and coffee at the Makery. This cute, slightly retro food truck will make you all nostalgic for your childhood with its vintage ice cream truck vibes. But far from vanilla, they serve up colourful swirls of ice cream including mango, pineapple and watermelon.
View this post on Instagram
2. X Bite, Jeddah
Sometimes the simple things are best. Enjoy your classic comfort foods accompanying burgers, including mozzarella sticks and popcorn chicken. They've also got BBQ kits you can make yourself at home if you're feeling like it.
View this post on Instagram
1. The Exit Truck, Khobar
Who needs a fancy steak house when you have can have steak at the Exit truck? Cheesesteak to be exact. If you're not familiar with the popular American street food, Philly cheesesteaks are super thinly sliced pieces of seasoned steak piled high with your favourite cheese and toppings. It's the Exit Truck's specialty– and once you've tried them you may never look back at burgers again making this your favourite food truck in Saudi.
View this post on Instagram
READ NEXT: 10 Recipes From Top Saudi Food Bloggers That Are Perfect For Iftar