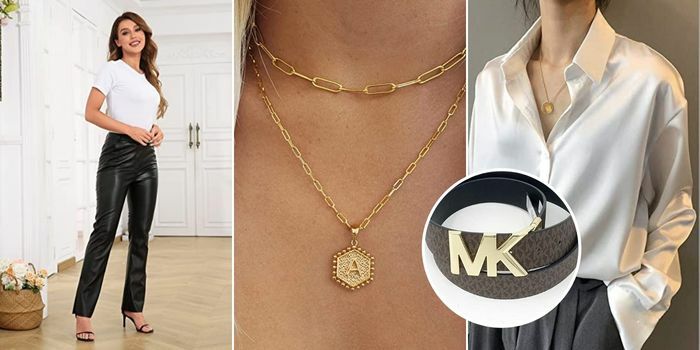 You can look fancy without having to splurge lots of money. Looking for inspo? Here are 5 Wardrobe Essentials To Look Fancy On A Budget
leather pants typically give off a luxurious vibe that will make you well put together.
Promising Review: "I'm actually so shocked how nice these are, they fit me great I'm 5'7" for reference I got a medium. I haven't worn them out yet so I can't say in terms of durability but they really do look great! Worth a shot"
Price : AED 130.58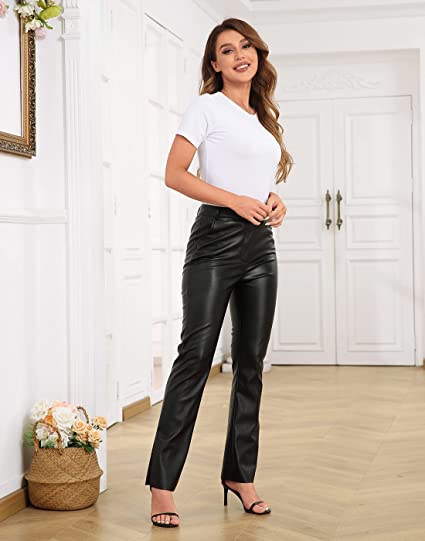 Chain necklaces look fancy and elevate the simplest outfit. An initial necklace like this one will look unique.
Promising Review: "As advertised. Looks like the pic provided. Good quality and came nicely packed. Will be great as a gift. A lot of details are put into this precious handmade Jewelry."
Price : AED 59.92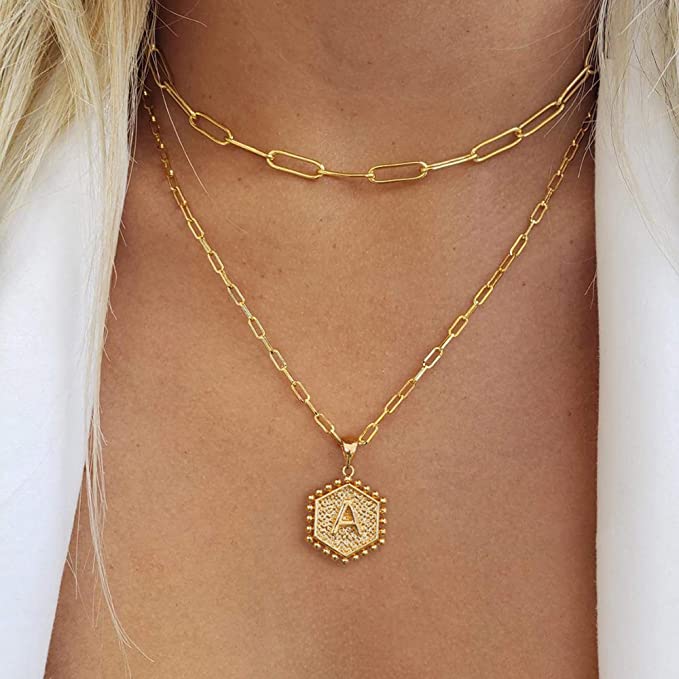 A silk blouse is a staple in any woman's wardrobe. You can dress it up or down for so many occasions and events and pair it with statement skirts and pants.
Promising Review: "I'm usually a medium to large. Got this in a large. It's beautiful. Fits well, and hangs nicely. -1 star because it's a tad see-through. But remember just a tad. I'd wear this comfortably anywhere."
Price : AED 108.00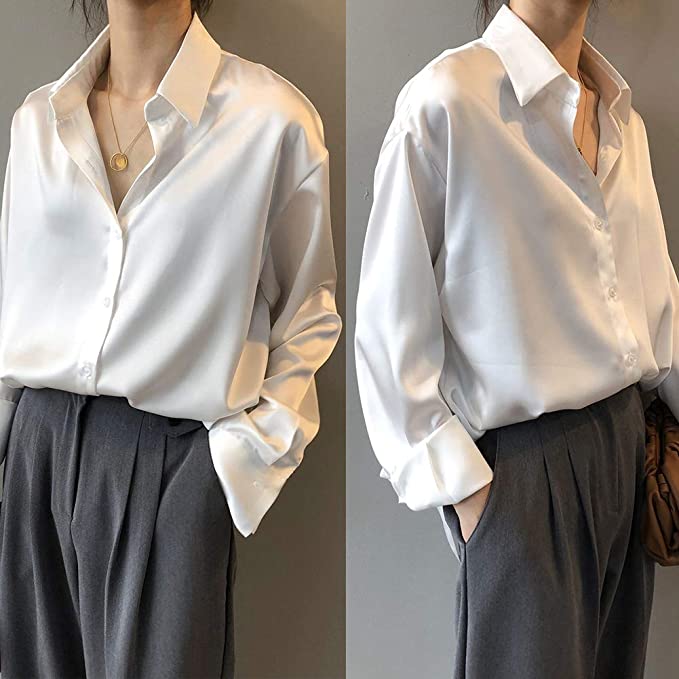 A fancy belt will make you look like you splurged on your outfit more than you may have! this one is reversible so you can get as many outfits from it as you can.
Promising Review: "Well made, beautiful belt. Makes a plain outfit stand out!"
Price : AED 202.87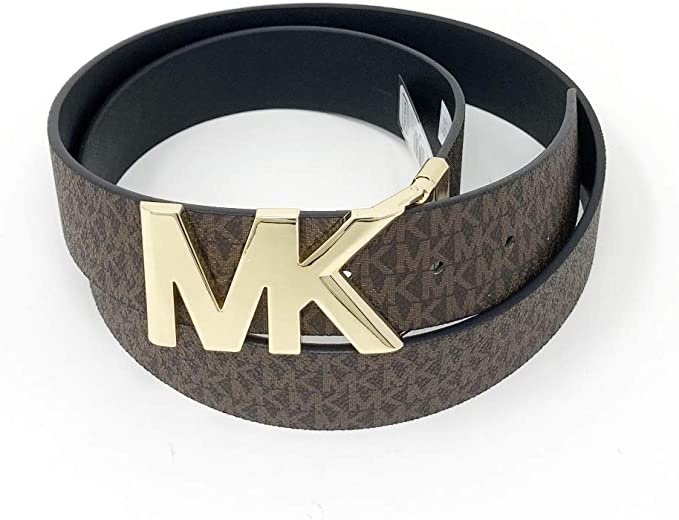 Having your nails on fleek is so essential to look classy and elegant, don't have the time for a nail appointment? stick these on and you're good to go.
Promising Review: "The absolute most beautiful and natural false nails I've ever used. They look incredible. I found myself staring at them in disbelief. Honestly, I think in terms of looks you could put them next to full natural french gels and I'd challenge people to tell the difference. My son said they look completely natural except for the fact that you'd have to have seriously good calcium in your body to have such fab nails!"
Price : AED 33.40
To browse more shopping categories in Dubai visit Lovin's Shopping Hub.
Note: This article may contain affiliate links. Lovin can receive a commission if items are purchased through a link from this post.