Shopping

Food
This MultiFry Machine Is Popular Everywhere And Here's Why You Need Yours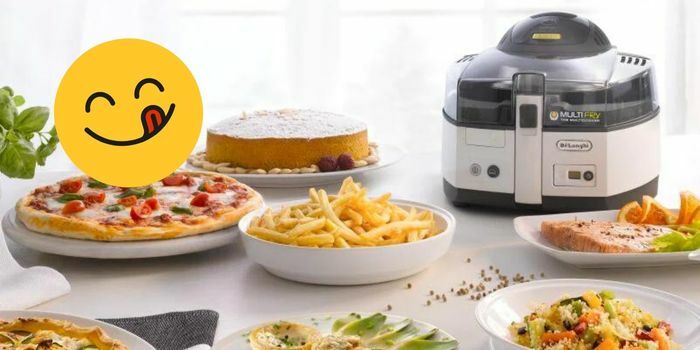 Looking for a device that can cook literally everything? Then this Airfyer is for you!
The Delonghi Multifry air fryer is perfect for preparing pizza, cake, pie, stew, risotto, fish, meat, and potatoes. Everything is possible, you name it! You can use it to cook for up to 8 people. The air fryer also has an automatic stirring function, thanks to the automatic mixing paddle. You can use it to make evenly crispy fries, sweet potatoes, and so much more.
People use it to make healthy food, juicy pasta, fried rice, and even cinnamon rolls!
Promising Reviews: "A must have device as it will replace the oven for normal quantities, this is our second device and we use it for everything cake, pizza, fish chicken, fries."
Like it? Get it Here
Price : AED 1,099.00
To browse more shopping categories visit Lovin's Shopping Hub
Note: This article may contain affiliate links. Lovin can receive a commission if items are purchased through a link from this post.