Shopping

Home
Make Your Life Easier With These Must-Have Baby Products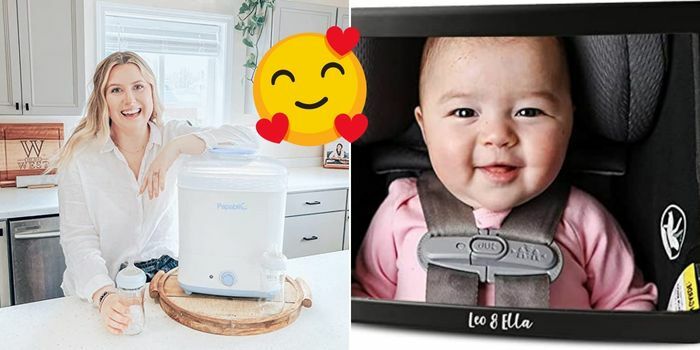 Introducing the newest members of the baby gear squad that every parent needs to know about! These products not only bring convenience but also safety and fun to your baby's daily routine. From keeping an eye on your little one during car rides to sterilizing their bottles and ensuring they're comfortable while dining out or on the go, these products have got you covered.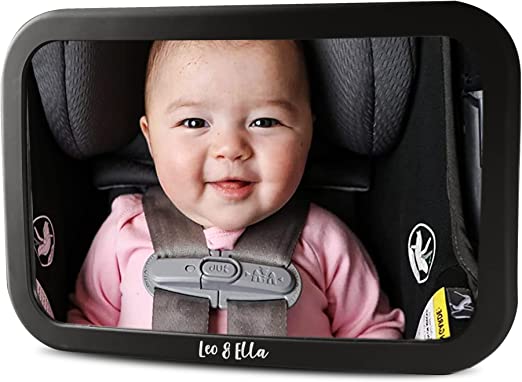 Say goodbye to the days of awkwardly turning your head to check on your rear-facing baby while driving. This shatterproof mirror is certified crash tested and comes with an adjustable safety mount, making it easy to attach to your car's headrest. With its XL size and crystal-clear view, you'll be able to keep an eye on your little one without taking your eyes off the road. Safety first, indeed!
Promising Review: "This has made my life much easier while driving. I can see my baby's reflection perfectly from the rearview mirror and have some peace of mind that he hasn't kicked his blanket off or is getting sun in his eyes. "
Like it? Get it Here
Price : AED 149.50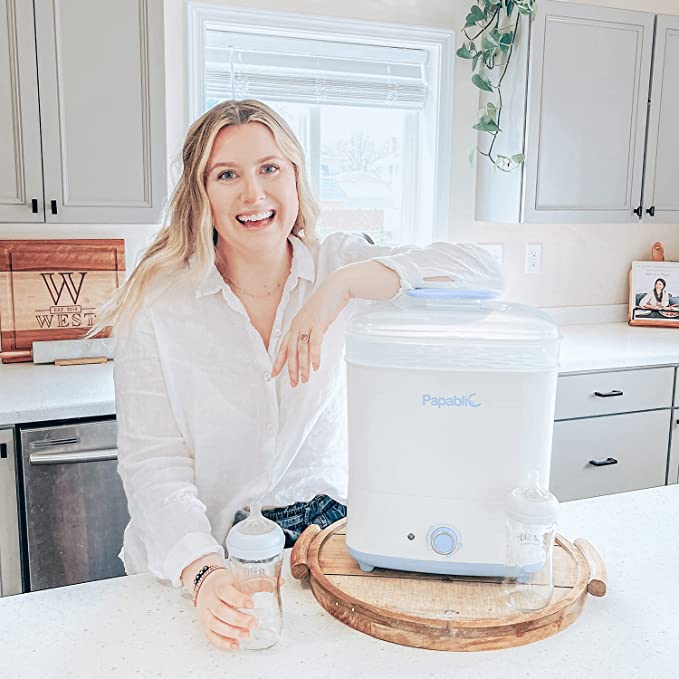 As parents, we know that keeping your baby's bottles clean and sterilized is of utmost importance, because the manual process can be a real pain. Enter the Papablic sterilizer and dryer, which uses high-temperature steam to kill 99.9% of germs and bacteria. The best part? It also dries the bottles, so you don't have to worry about leaving them out to air dry or using a separate drying rack. Plus, its compact design won't take up too much counter space in your kitchen.
Like it? Get it Here
Price : AED 420.03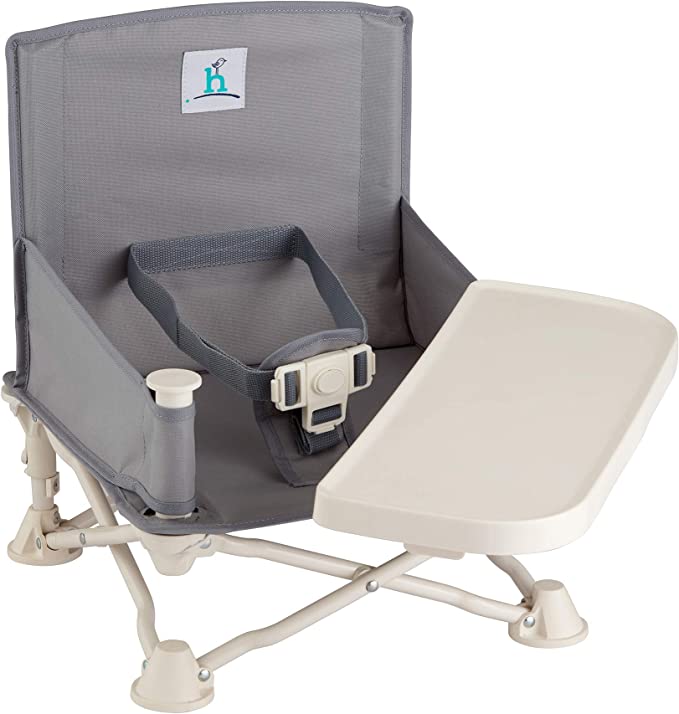 This folding portable high chair is perfect for eating on-the-go, camping, beach days, or even visits to grandma's house. Its tip-free design and straps that attach to kitchen chairs make it a safe and secure option for your little one. But the best part is, it can pop up and sit anywhere, thanks to its lightweight and foldable design. Plus, the tray makes feeding time a breeze, no matter where you are.
Promising Review: "Quality and sturdy product, nothing to complain about. Our little one loves it. Beach, AirBnb get aways etc, comes with us pretty much everywhere."
Like it? Get it Here
Note: This article may contain affiliate links. Lovin can receive a commission if items are purchased through a link from this post.