Shopping

Home
Must-Have Stylish Serving Ware For Every Occasion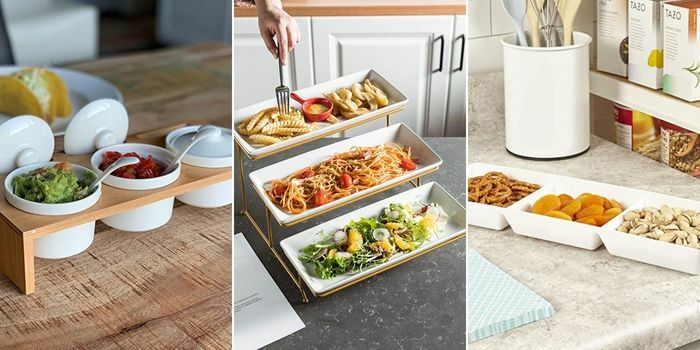 Are you ready to serve up some serious style and flavor? Look no further than these fantastic products, perfect for entertaining and impressing your guests.
This beauty is not only functional but also collapsible for easy storage. With three tiers of platters, you can showcase all your favorite desserts, appetizers, and snacks. The sturdier metal rack ensures that your stand won't wobble or topple over, so you can feel confident serving even the heaviest dishes.
Promising Review: "Used two of these for my wedding dessert table. No issues, and they looked great!"
Like it? Get it Here
Price : AED 154.90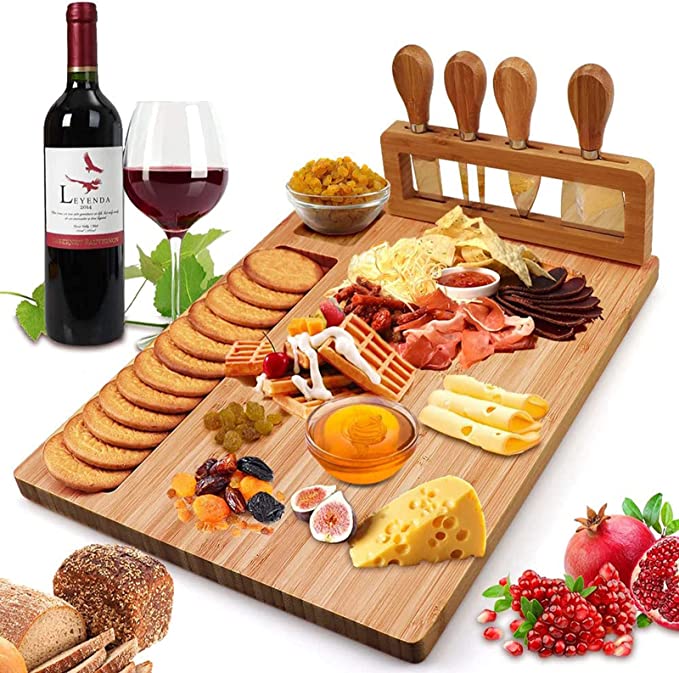 This charcuterie board is not only beautiful but also eco-friendly! Made of bamboo, it's durable and can withstand years of use. Plus, it comes with four stainless steel cheese knives, perfect for slicing and serving up your favorite cheeses. Whether you're hosting a wine and cheese night or just want to impress your friends, this board will make your spread look gourmet.
Promising Review: "I love my purchase. I'm so excited to use it already and they look so presentable."
Like it? Get it Here
Price : AED 35.00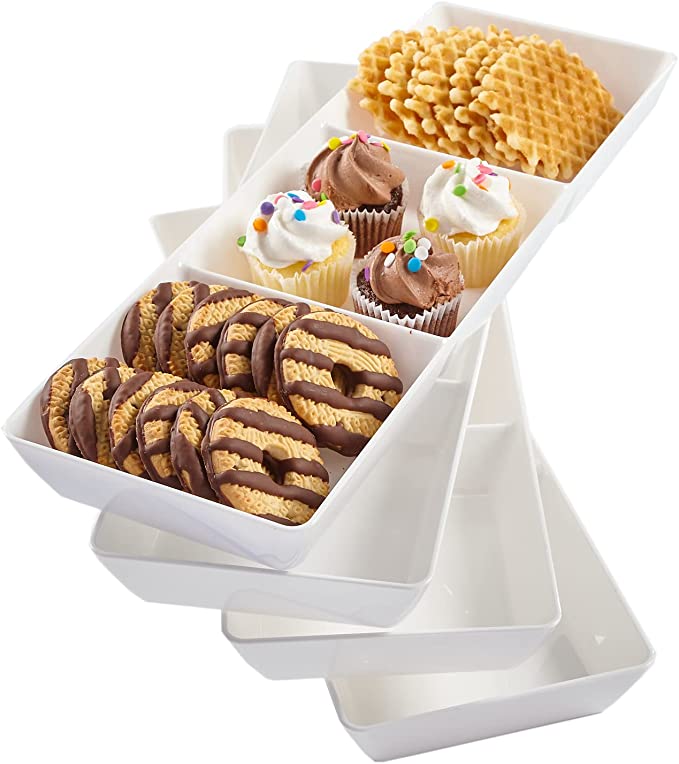 Looking for a versatile serving tray that can handle all your favorite snacks? These Stackable Serving Trays are here to save the day. With four trays in a set, you can create a beautiful spread with ease. The 3-section design is perfect for appetizers, charcuterie, food, snacks, and desserts. Plus, the white plastic adds a sleek and modern touch to your presentation.
Promising Review: "They were big. Exactly what I wanted. Got them quick. Good price for 3. They are plastic but solid."
Like it? Get it Here
Price : AED 63.98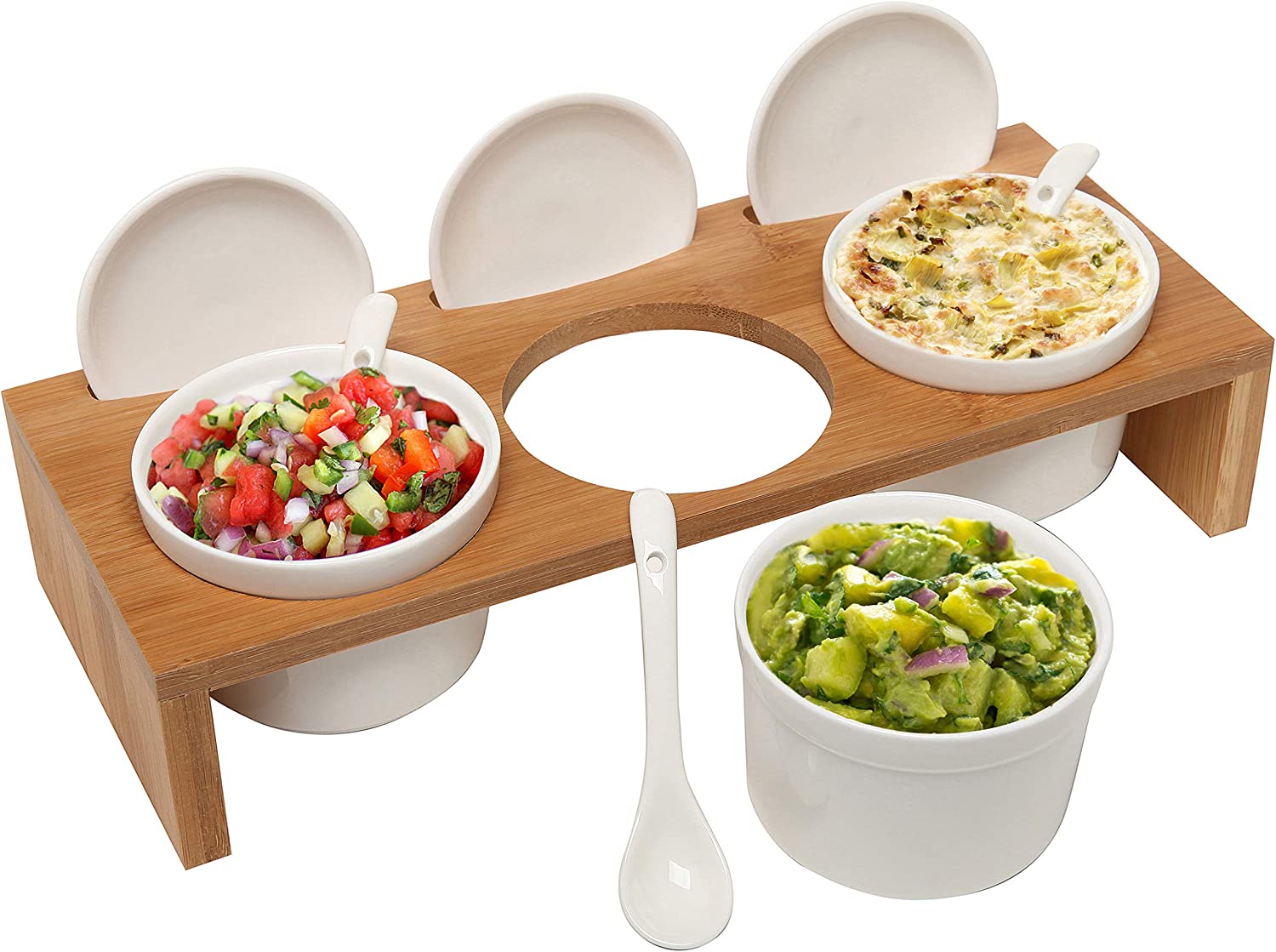 on a Bamboo Sampler Serving Tray. This set is perfect for serving up your favorite sauces, dips, and dressings. The ramekins come with lids to keep your dips fresh, and the spoons make it easy to serve. Plus, the bamboo tray adds a natural touch to your presentation. It's perfect for a backyard BBQ or a fancy dinner party.
Promising Review: "Quality and beauty. Well packaged and quick delivery.
Can't beat this."
Like it? Get it Here
Price : AED 122.18
Note: This article may contain affiliate links. Lovin can receive a commission if items are purchased through a link from this post.