Shopping

Home
Switch The Plastic Toys With These Wooden Ones That Your Kids Will Love!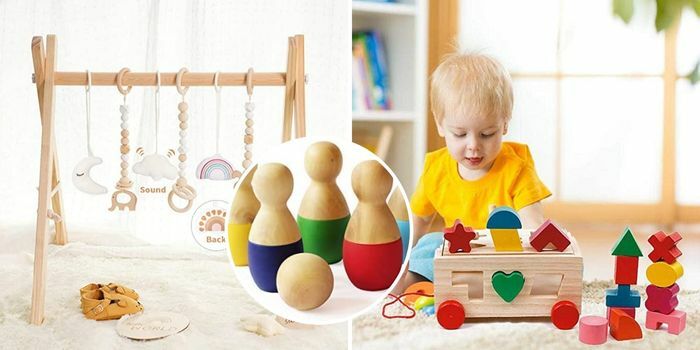 Parents are going back to wooden toys, since they're safe for the environment and don't contain toxic elements that may hurt the little ones. Switch The Plastic Toys With These Wooden Ones That Your Kids Will Love!
Builds fine and gross motor skills, spatial skills, first skills. Helps children to exercise hand movements, cultivate finger grasping ability, balance ability.
Promising Review: "Super cute, and made from wood so excellent quality. Kids were happy. Would make a perfect gift"
Price : AED 75.00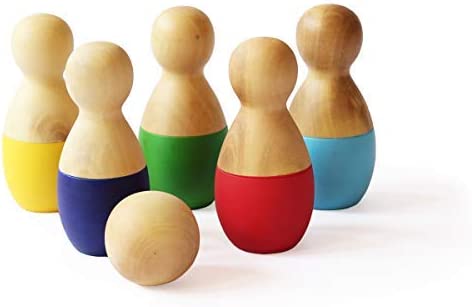 This fitness frame is made of 100% baby-safe materials, high-quality New Zealand pine wood is strong and durable, without any chemical substances, and 6 hanging toys are made of beech and food grade silicone, so baby can use it with confidence. This Play gym for baby is all wooden parts are sanded to a smooth surface.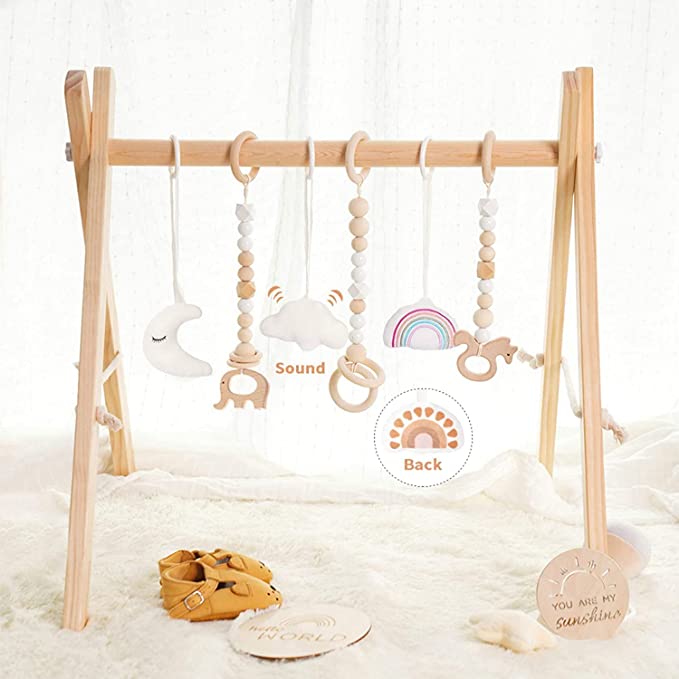 Toddlers and Kids will love to play shopping and pretend to play slicing and cooking. This set with vivid coloured cutting fruits, a bucket, a cutting board and wooden knife. It is a great educational game that also prepares them for real life experience.
Price : AED 39.99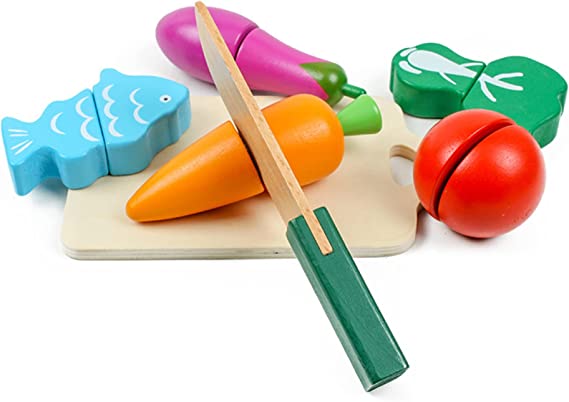 This toy will help your toddler learn about shapes and perspective. With attractive colours and pull handle.
Promising Review: "My daughter loved it. Additionally, these are made of wood. Hence, better for the envirinment and the baby. Lesser amount of plastic in kids' toys is good for their health. I ordered this for my 1 year old. But my 5 year old equally enjoys pkaying with it."
Price : AED 35.00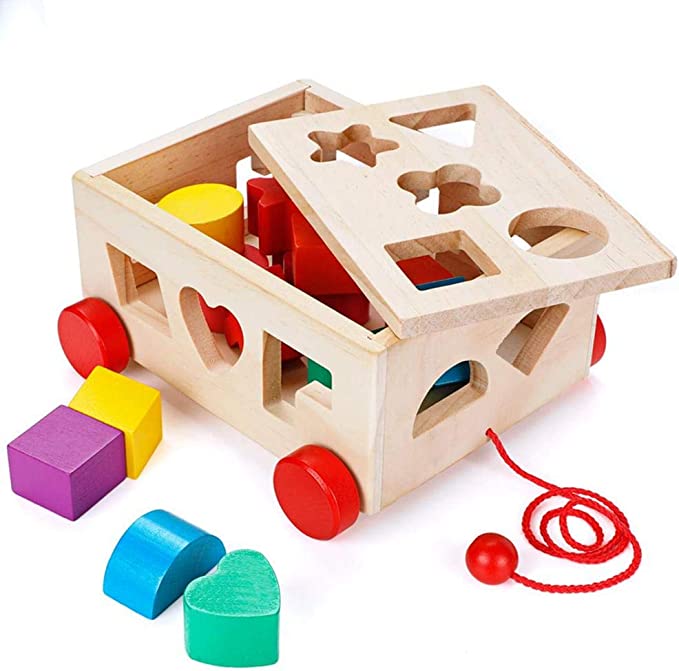 check To browse more shopping categories in Dubai visit Lovin's Shopping Hub
Note: This article may contain affiliate links. Lovin can receive a commission if items are purchased through a link from this post.