Shopping

Home
This Amazing Couch Caddy Will Make Your Netflix & Chill A Lot More Fun!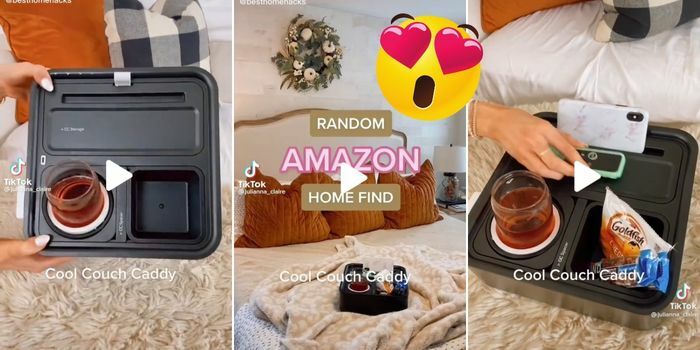 It's just brilliant to have one gadget that can give you the ultimate comfort when you're spending some chill time at home or the office! We introduce you to the best couch caddy.
This couch caddy has a self balancing holder. The 4 containers are designed to be independent from one another so you can customize the layout just the way you like it. Designed with an USB C port on top linked directly to the storage space, where you can easily connect any external battery,  Incorporates a generous storage area where you can store all the essentials you need close by while working, relaxing, playing games or binge-watching. Note: Keep it away from fluffy/fuzzy fibers.
Promising Review: "It s a super nice addition to the couch, keeps things organized & neat. Plus the charger feature is so sweet. Definitely recommend, especially while playing a good game."
Like it? Get it Here
Price : AED 399.00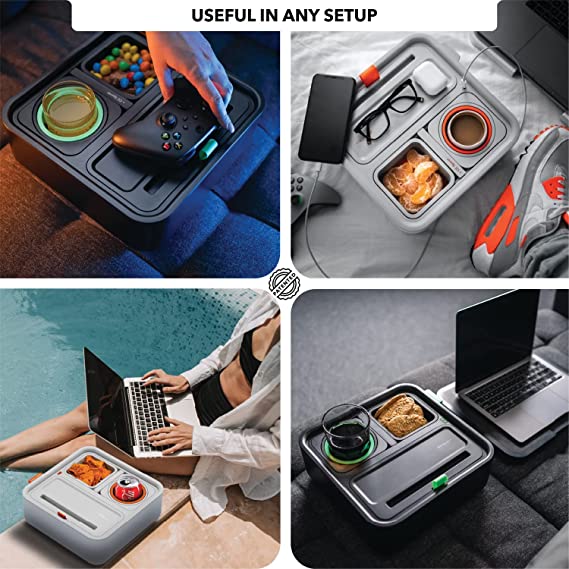 Note: This article may contain affiliate links. Lovin can receive a commission if items are purchased through a link from this post.