Shopping

Tech
5 Reasons The Premium Kindle Oasis Has Totally Changed Everyone's Reading Experience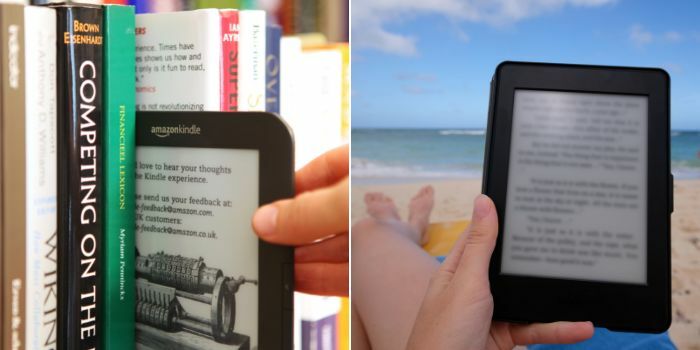 It is just brilliant to have a library full of thousands and thousands of books. However, in today's world who's got the time to collect and read heavy-weight hard-cover books while running from one task to another? This premium new Kindle Oasis totally elevates the whole reading experience, it is a lot fancier than the past versions of Kindle. It is worth the price, and here's why :
5. The new Oasis kindle size is just brilliant, it is the largest and
highest resolution display of all Kindles ever produced, it comes in 7" and 300 PPI, glare-free screen.
Now, you can read your favourite books comfortably while you can also
adjust the screen brightness and background light. 
4. This Kindle also Features a warm display option, where you can choose your screen level of warmth, it also automatically adjusts to your background light. This is the perfect feature to get a good read before bed and not to suffer from headaches caused by screen blue-light.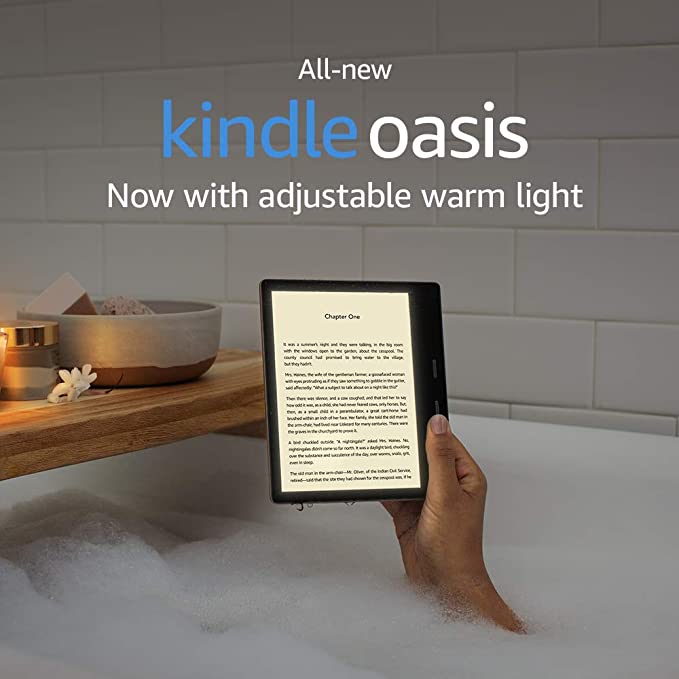 3. Kindle Oasis is Waterproof! (IPX8). You don't have to worry about soggy book pages or taking your Kindle to the beach! You can actually sip your drink in the pool or hot tub while reading on your Kindle.
2. It reads like real paper with the latest e-ink technology for fast page turns. Which is absolutely fantastic, imagine a big screen with a super-fast page turning feature. You wouldn't miss reading from a real book!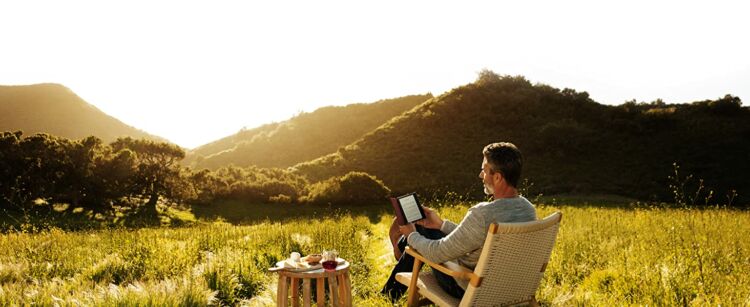 We also love that the new Kindle Oasis has a one-week battery life! Imagine not having to worry about going back home to recharge your kindle every day. If you're traveling, a single charge is enough to get you through until you're comfortable back in your hotel room. 
Get it now for : AED 1,099.00
Promising Reviews:
"I Love the experience I'm getting of reading on the Kindle Oasis, and the quality of the product is superb. I read in English and Arabic and I felt very comfortable reading and buying books in both. Reading on this device is a real pleasure.
أحببت تجربة القراءة على كيندل أواسيس وجودة المنتج العالية. قراءة وشراء الكتب باللغتين العربية و الإنجليزية كانت مريحة ورائعة. أوصي بهذا المنتج لمحبي القراءة."
"I have been using kindles since kindle keyboard and my last kindle before this one was a paperwbite 2nd generation purashed at 2017.
The jump was huge, auto-brightness which also work on the warm light is amazing, the warm light is great (completely different level of experince) the turn buttons are awesome and I cant recommend the Oasis more ( and more if on prime day sale like i got it),
Annonying stuff is mirco usb(Please we are in 2020) and battery drain a bit fast when using most of the 25 lights.
The one inch size verus paper white feel big and its more impactful whilw reading pdf."
To browse more shopping categories in Dubai visit Lovin's Shopping Hub.
Note: This article may contain affiliate links. Lovin Dubai can receive a commission if items are purchased through a link from this post.