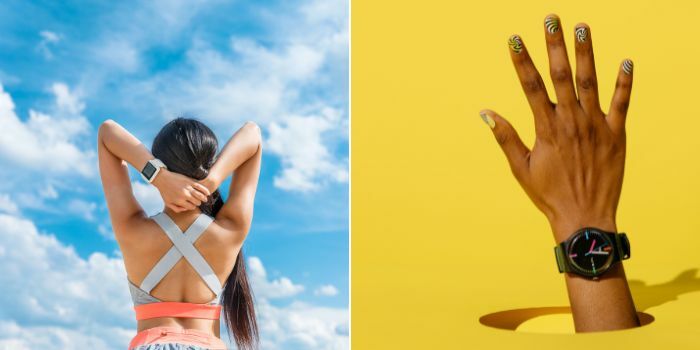 Smart Watches are the new must-haves in our daily lives. They show who's calling , help with workouts, tell your health stats, play your music, and remind you with your meetings. They're just so handy that everyone is wearing them today , here are the top smart watches under 300 AED :
HUAWEI WATCH FIT Smartwatch with Slim Body, This smart watch is just amazing! it combines both an attractive design and great function, as well has lots of preplanned workouts
Promising Review: "good product, the functions are powerful, it can record the heart rates and other factors when running or do other exercises. good sports mate:)"
Price : AED 249.00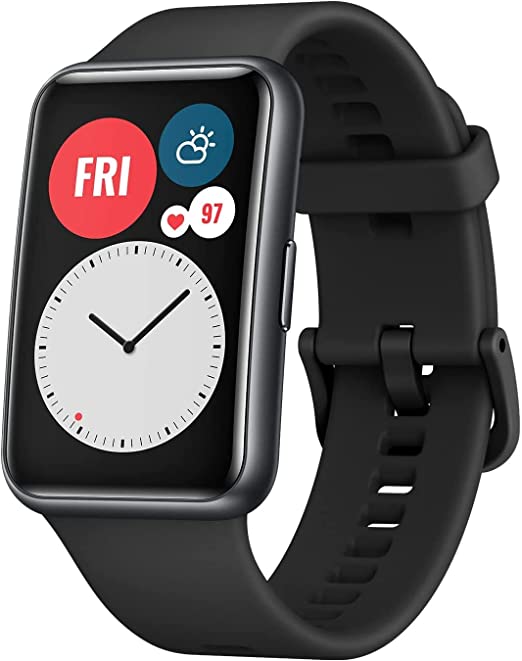 An "Elegant Edition" watch  with a premium feel :HUAWEI Watch GT , looks great on your wrist and goes well with both formal and workout clothes
Promising Review: "I absolutely love this watch. SO easy to use and I have a small wrist and this doesnt feel too big which I was concerned about. It has a barometer, altimeter, step count, HR monitor, alarm, sleep tracker etc."
Price : AED 275.00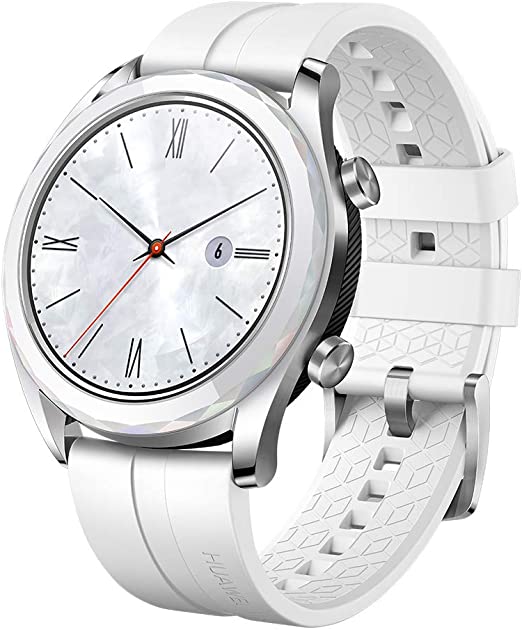 5. This smart watch is one of the top ranked and it has all the perfect features! it comes in black, rose gold and pink.
Promising Review: "I've been thinking about upgrading to the series 7 but then my friend recommended me this watch and I'm so glad he did! I'm so sick and tired of spending hundreds when this watch does everything that I need and more.
Considering its price point and all the functions that I get make this a great purchase. Plus I like its design.. it's sleek and versatile (casual or formal) and practically indistinguishable from other name brands. I mostly use my smart watch for my workouts (I run and swim) and this watch does the job great. The second button on the side is a shortcut to record my workouts and it's so convenient when I'm the mood for a jog and just want to GO. It gets my blood O2 level and heart rate and that's pretty much all I need. Also the battery life is great. I've been wearing this watch for three days straight from the box and I still have more than half the battery! I'm pretty sure it's going to last me through the week without having to charge.
All in all, I'm very satisfied with this purchase and with the holidays around the corner I'm thinking of getting a couple more as gifts. I'm sure my friends are going to love theirs as much as I love mine."
Price : AED 232.00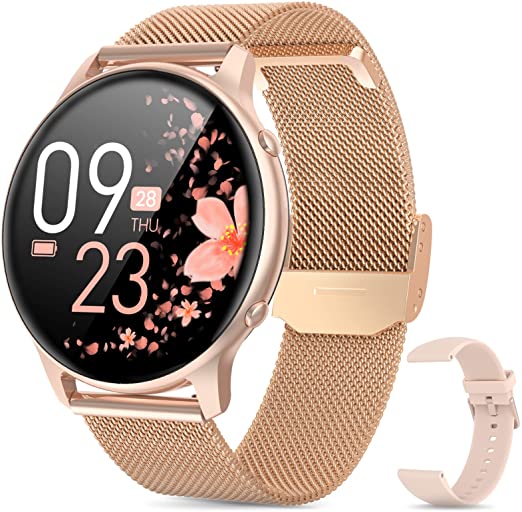 Promising Review: "
Ok, first I read all the reviews on this watch, and I definitely wanted to give it a try. I am blown away. All the good reviews are accurate. I have already recommended it to three people and I couldn't be more pleased. I personally did not want to spend $300 on an iWatch, but I wanted something similar yet if I broke (because I use my hands a lot for work) that I would feel some what ok about lol. The watch is sleek and has a very fashionable look to it, (similar to the iWatch) you can also replace the straps as well if you want a different color. There is an app you download on your phone and it tracks all of the functions on the watch which is really nice. You can get notifications for facebook, your email, text, call, etc. However you can not respond, but you can see them pop up. Be aware I seen a lot of comments of people having a hard time getting their texts on their iPhone. If you do not have your texts as "preview" on locked or unlocked (if it's not on default) you won't get notifications on the watch. So no need to return. Last, the battery life lasted 5 days for me, I kept it on five days straight without turning it off and keeping it on (to teach my sleep cycle) and I was not disappointed of how long it stayed on for. Well worth it! However when it comes to the timer, or using the other functions and great amount of time I charged every three day, because I didn't want my watch to die when I was at work.
Now a year later, I am still wearing it almost every day Monday-Friday for up to 15 hours a day and sometime weekends. Nothing has faded or even seemed scratched. Works as good as if I got it yesterday."
Price : AED 200.00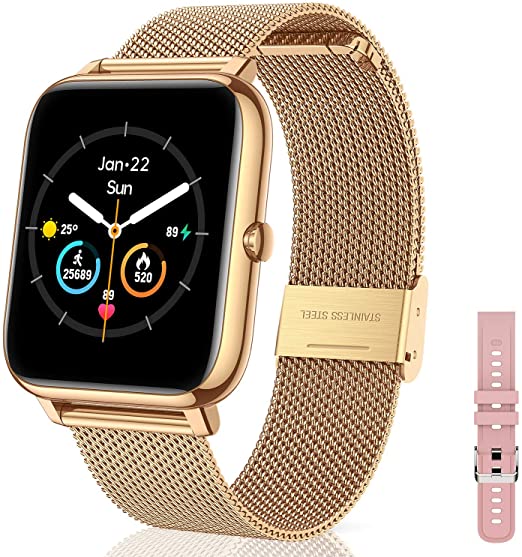 Price : AED 189.00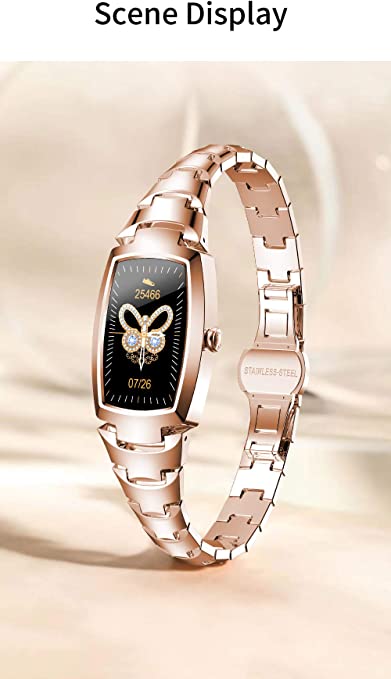 2. Pebble Pace Smart Watch , one of the most loved watches on a budget. It comes in blue, rose and black.
Price : AED 118.20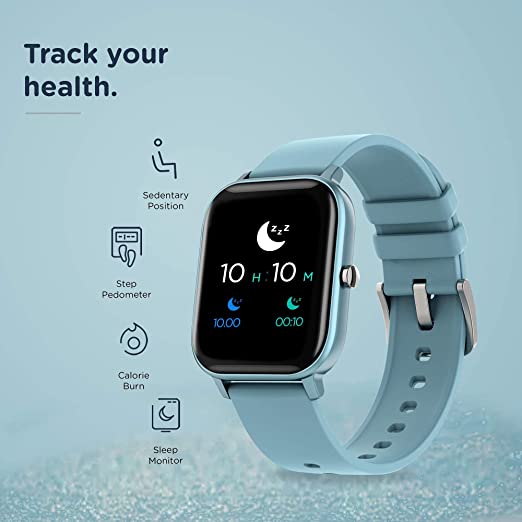 1. A sports watch that you can dial from! a feature that you won't find in budget watches
Promising: "I was looking for a smart watch from long time. then I decided to bought this one. This smart watch is very useful with there result and quality. there are so many functions is there. like heart monitoring and phone calls etc. the screen size of this watch is perfect. battery timing long last. The shape and color is very nice."
Price : AED 134.10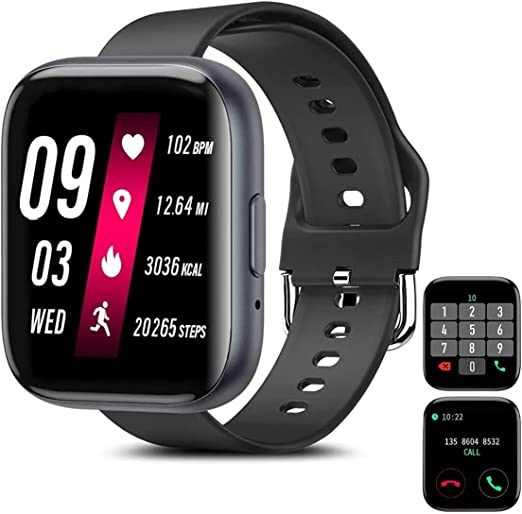 To browse more shopping categories in Dubai visit Lovin's Shopping Hub.
Note: This article may contain affiliate links. Lovin Dubai can receive a commission if items are purchased through a link from this post.