Shopping

Travel
Brilliant Kids Gadgets That Will Make Your Trips A Lot Easier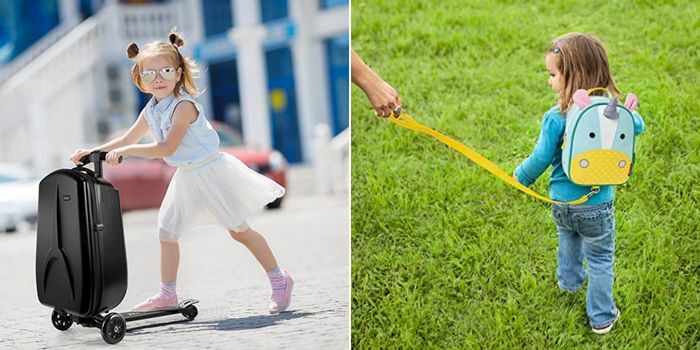 Travelling with kids can be chaotic, but these Brilliant Kids Gadgets That Will Make Your Trips A Lot Easier!
Children love trikes a lot more than regular strollers, since they feel like they're enjoying a bike ride! It can also folds easily and fit into the overhead bin.  
Promising Review: "Excellent product!!! 5 stars+++ Can with my child weighing 27 kilos. It's compact, lightweight. Highly recommended!"
Price : AED 477.07
Your kids will enjoy travelling with these scooter suitcases that also fold easily to get into the overhead compartment. Adults love them too!
Promising Review: "Really well built. It was plenty strong enough for an adult. My wife and I both tried it we are under 175 pounds. My daughter loves it and it totally made our trip. She was getting constant comments and had a blast getting through the airport."
This might sound strange but this backpack has a handle so your toddlers won't get lost in crowded areas and airports! you can let them walk and enjoy themselves without having to run after them in every direction! 
Promising Review: "This is a great little back pack for your toddler who is now walking and exploring the outdoors. My son is now at this stage and when he see's something he likes he tries to walk faster than he is able to and falls forward – This where the leash comes in handy!"
Price : AED 115.76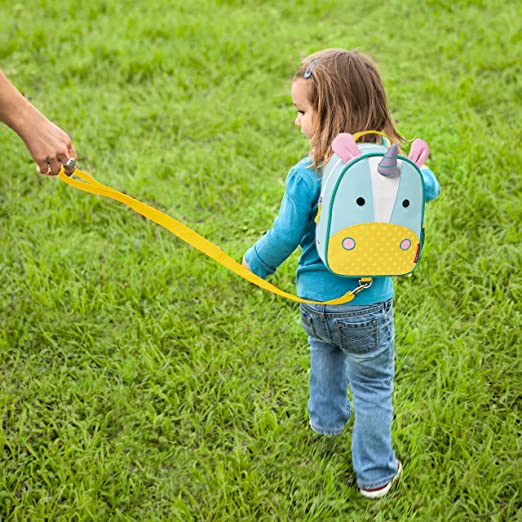 This will be their favourite suitcase, your kids don't have to walk around when you're in the airport or simply grab a coffee while waiting for your flight. 
Promising Review: "This is the second trunkie we have bought for our youngest having loved a gruffalo one that my 4 year old still uses.
There is plenty of space inside to pack all the essentials and clothes for your child. The case itself is very sturdy the clips are good quality and I like that you can twist to lock the clips to close the case so adds a little extra security.
The design is great and my youngest loves to sit on it and ride along on it and also pushes it. Pretty much an all round great child's case."
Price : AED 257.26
To browse more shopping categories in Dubai visit Lovin's Shopping Hub.
Note: This article may contain affiliate links. Lovin can receive a commission if items are purchased through a link from this post.