abu-dhabi
Mystery Solved: The Anonymous Buyer Of The $31 Million T-Rex Is The Natural History Museum Abu Dhabi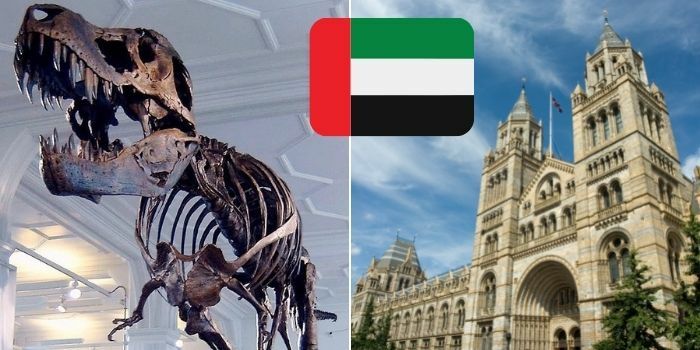 Did you know that The Rock, Dywane Johnson paid $31 million on a replica of Stan, the T-rex? And did you know that the real skeleton suddenly disappeared after it was bought for $31.8 million in 2020? Palaeontologists were worried it was purchased by a private owner who could deny them access to continuing their research on the fossil.
Luckily, National Geographic came through with an amazing announcement regarding that exact skeleton of Stan.
Stan the T. rex has been found! The world's most expensive fossil will find a new home at the Natural History Museum Abu Dhabi in 2025
"Mystery shrouded the dinosaur's future after an anonymous buyer paid $31.8 million in 2020. Now Abu Dhabi confirms a new museum will house the prized skeleton" The National Geographic website stated.
You read that right, Abu Dhabi will be home to Stan, the 67 million-year-old t-rex and it will be showcased at the Natural History Museum Abu Dhabi when it opens in 2025
You will also find the 7 billion-year-old Murchison Meteorite, which crash-landed in Australia in 1969. It's going to be like experiencing the live-action Night At The Museum but in Abu Dhabi!
When complete, the new Natural History Museum Abu Dhabi will show some of rarest natural history specimens ever found, including 'Stan', a 67 million year-old T. rex skeleton and the 7 billion year-old Murchison Meteorite, which reveals information about the early solar system. pic.twitter.com/VK20TD1P9Q

— مكتب أبوظبي الإعلامي (@admediaoffice) March 23, 2022