best-of
8 Events That You'll Deffo Get Tempted To Attend This Weekend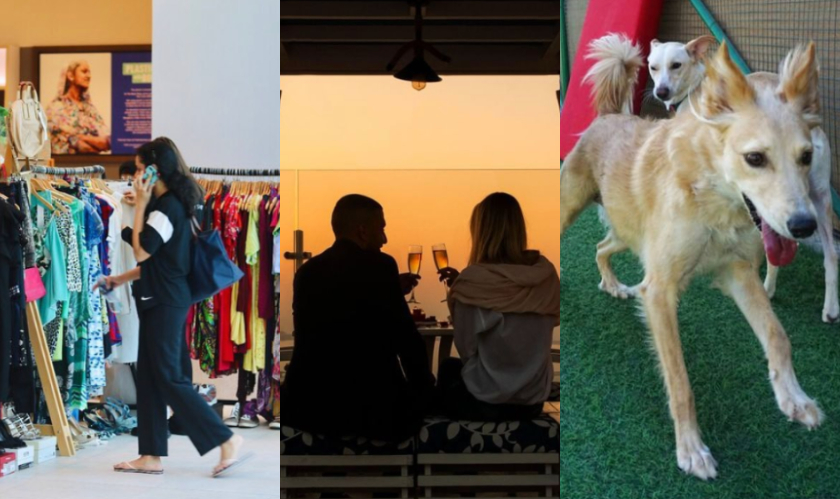 Weekend dance alert! Best things to do this weekend is within this article so scroll just a bit further. We've got you biking, brunching, relaxing and triathlon-ing, no it's not a real word.
Make the most of the days off with these amazing events! Cuz… y'know… YOLO.
Not forgetting COVID, the same rules apply. Avoid social gatherings, wear your mask and wash your hands.
Enjoy your weekend, y'all and above all else, stay safe!
8. Step into a Grecian paradise this weekend and enjoy a handsome sunset, divine food and UNREAL views of the Dubai skyline, Arabian Gulf and Deira islands at Helios
Find Helios at the five-star Hyatt Regency Dubai, and go there for spectacular views, handcrafted cocktails, plus a mix of tasty entrees and fab comfort food.
Great for photo ops, Helios is an endless sea of white and blue and the vibes are, in a nutshell, CHILLLLL.
Tuck into a fab mix of Greek eats, starting with glorious tzatziki, Greek salad and fried calamari, (okay, I'm 100% already planning my visit) followed by mousaka, shrimp souvlaki and gyros merida. DELISH!
Not just delish food, if you're looking for a chill spot for cocktails and views, at Helios you'll be treated to a mix of handcrafted cocktails, like the Santorini Sunset which literally TASTES like holidays.
Shisha lovers, you haven't been forgotten, there's a brill mix of flavours for you to try!
It's open daily from 10am until 1am
Find it at Hyatt Regency Dubai
More info and booking here.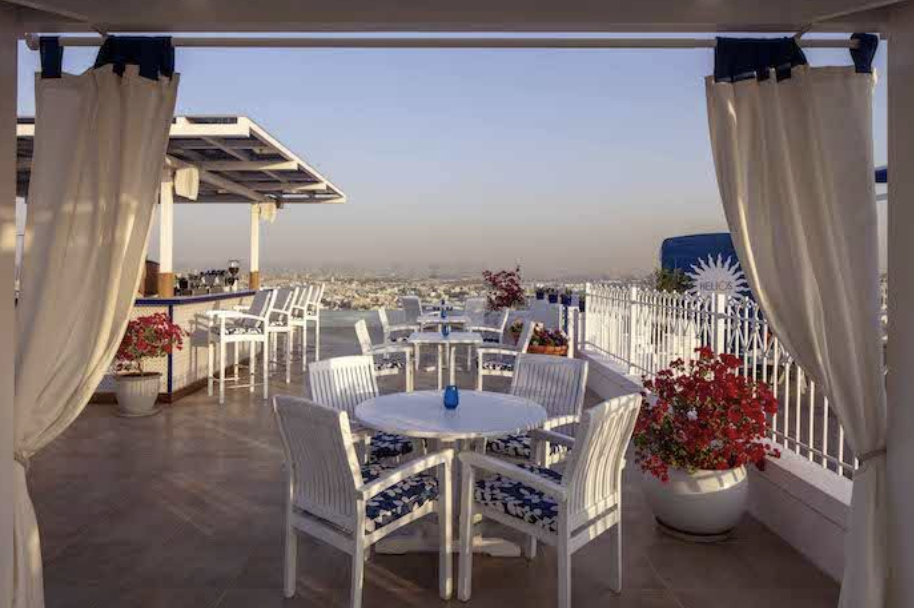 7. Catch Joao Arteche AKA the UAE Man Challenger and head coach of Bespoke Ride, taking the triathlon to an Ultra level!!! On Feb 17,18 and 19!
Joao Arteche will be swimming the Channel distance, riding the elevation of Mt. Everest and running 100 km on rocky mountain trails in 3-consecutive days.
The swim portion will start from DoubleTree by Hilton Resort & Spa Marjan Island.
The Ride will be done by climbing Jabel Jais Mountain as many times as it takes to reach the Everest height.
The Run is the 100 km trail on the Hajar Mountains. Nothing to add!
When? Feb 17,18 and 19
Where? Ras Al Khaimah
ALSO READ: Skilful Dance Lessons To Hardcore Workouts: 6 Virtual Classes In Dubai To Check Out ASAP
6. Welcome the weekend with a side of laidback beachside waves and amazing tunes at Jones The Grocer The Palm!
Take in the fresh air and soothing waves at Jones the Grocer's newest beachside location!
Along with the location, enjoy the resto's authentic wood-fired oven, a licensed cool beach bar and so much more.
Where? Jones The Grocer, Palm West Beach, Palm Jumeirah
Email thepalm@jonesthegrocer or call 054 998 6162 for more deets!
View this post on Instagram
5. Support your local at the Ripe Market this Friday!
Skip the malls and shop local at the Ripe Market, where you can extend your support to local homegrown businesses, SME businesses and the community!
The weekly event will take place at its home in the Academy Park in Umm Suqeim.
Supported by AquaPlus, our alkaline health partner this outdoor season.
Date and time? Every Friday, 9am – 7pm and every Saturday, from 10am – 7pm
Where? Academy Park, Umm Suqeim Road
View this post on Instagram
4. Indulge in some of Gourmet Burger Kitchen (GBK)'s deliciously handcrafted burgers on your cheat day this weekend!
The gourmet burger range includes popular choices like the Classic Beef, Chicken or Beyond, Shroom Swiss, the Blue Rockfort, Avo beef Bacon and The Taxi Driver starting from just AED 51 for a super well-priced meal that includes a customized burger, GBK's signature fries and a drink.
You'll be spoiled with options seeing the indulgent Mighty, the protein-packed Vegan Californian, the decadent Prime Wagyu and the zingy Buffalo Chick'n are all one-of-a-kind and delight with every bite!
Customization is another GBK signature and diners can upgrade to a Wagyu patty for just AED 20, swap their bun for a lettuce wrap for free, add extra premium ingredients for just AED 5 each and homemade condiments for AED 3. From the house mayo to garlic mayo and BBQ sauce, the delightful blue cheese sauce and the spicy smoke chili mayo, the choices when it comes to signature sauces is unparalleled.
Where? Available across the UAE at GBK restaurants in DIFC, Mirdif City Center, Jumeirah Lakes Tower – Cluster J and Abu Dhabi Mall. Or order on the GBK UAE
Download the GBK app here.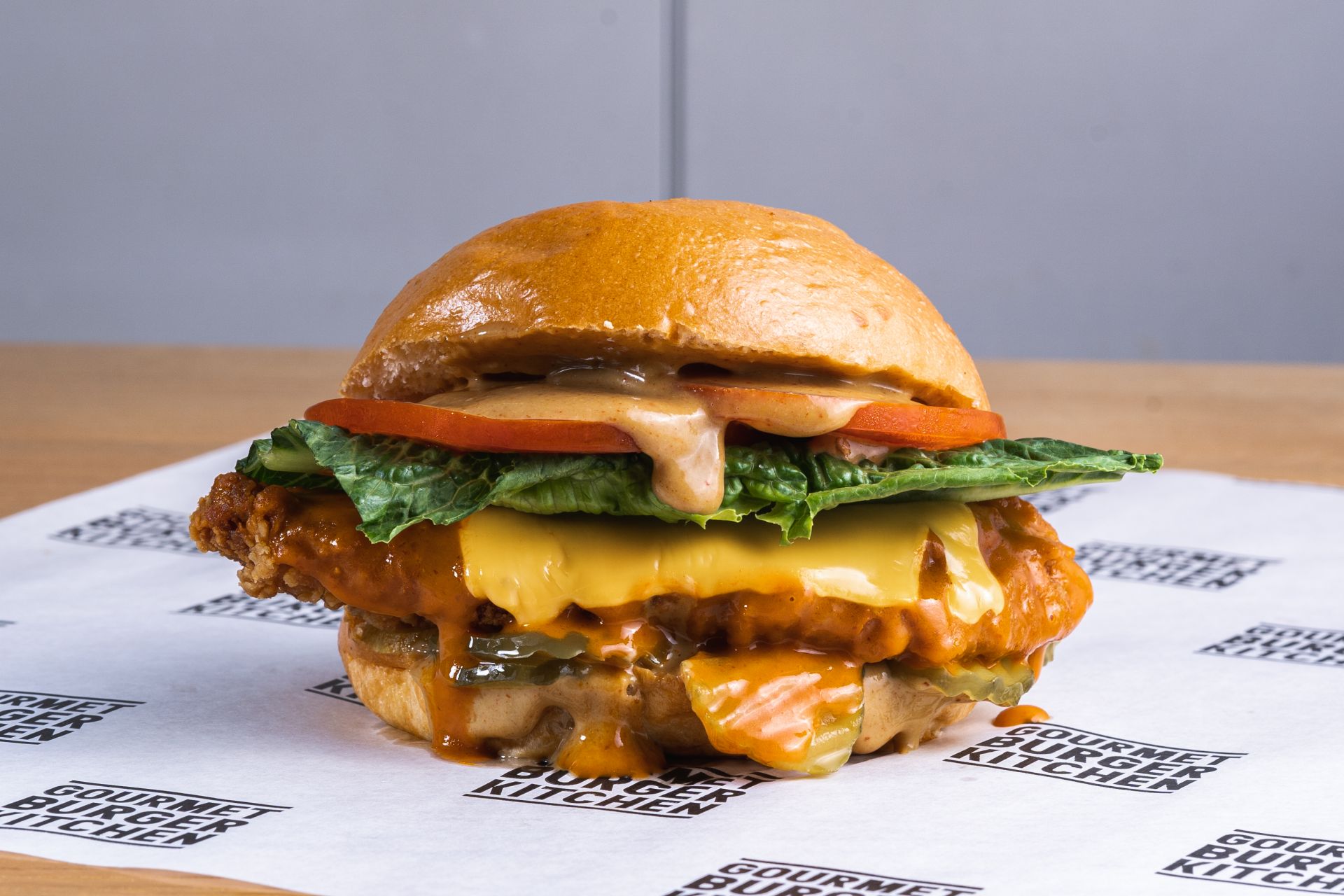 3. Bring home an angel this weekend from the Dog House's adoption day on Friday, Feb 19!
If a fluffball is all that's missing from your life then you really must check out the Dog House's doggo adoption day on Friday, Feb 19. Maybe even check out the event to adopt home your second fur baby… even doggos need a companion y'know?!
This adoption day is being held in association with the UAQ Stray Dog Centre and is your chance to go and meet some fantastic doggies that need a home.
*If you would like to attend, please contact rehome@sdc-uaq.com. Booking is essential.
View this post on Instagram
2. Thrift For Good Palm Pop Up: Chic, affordable and eco-friendly! You can never do wrong by shopping sustainable.
Make the most of the beautiful winter weather, the outside event brings together sustainable shopping and fun activities for all. The pop-up will also raise money for international charity projects around the world in partnership with local non-profit organization Gulf for Good.
The event will be a marketplace for local and home-grown businesses, with vendors showcasing their own products. Stalls will range from sustainable fashion, beauty, and health and fitness, to crafts, homeware and food and beverage. There will also be free yoga classes, crafting for kids and upcycling workshops. Parking is available and free for 2 hours.
Come down with the whole clan and join in the community spirit at the forefront of everything Thrift for Good does!
Date and time? Friday, Feb 19 10am – 6pm 
Where? Located along the running track behind the Thrift for Good store, Golden Mile Galleria, Building 8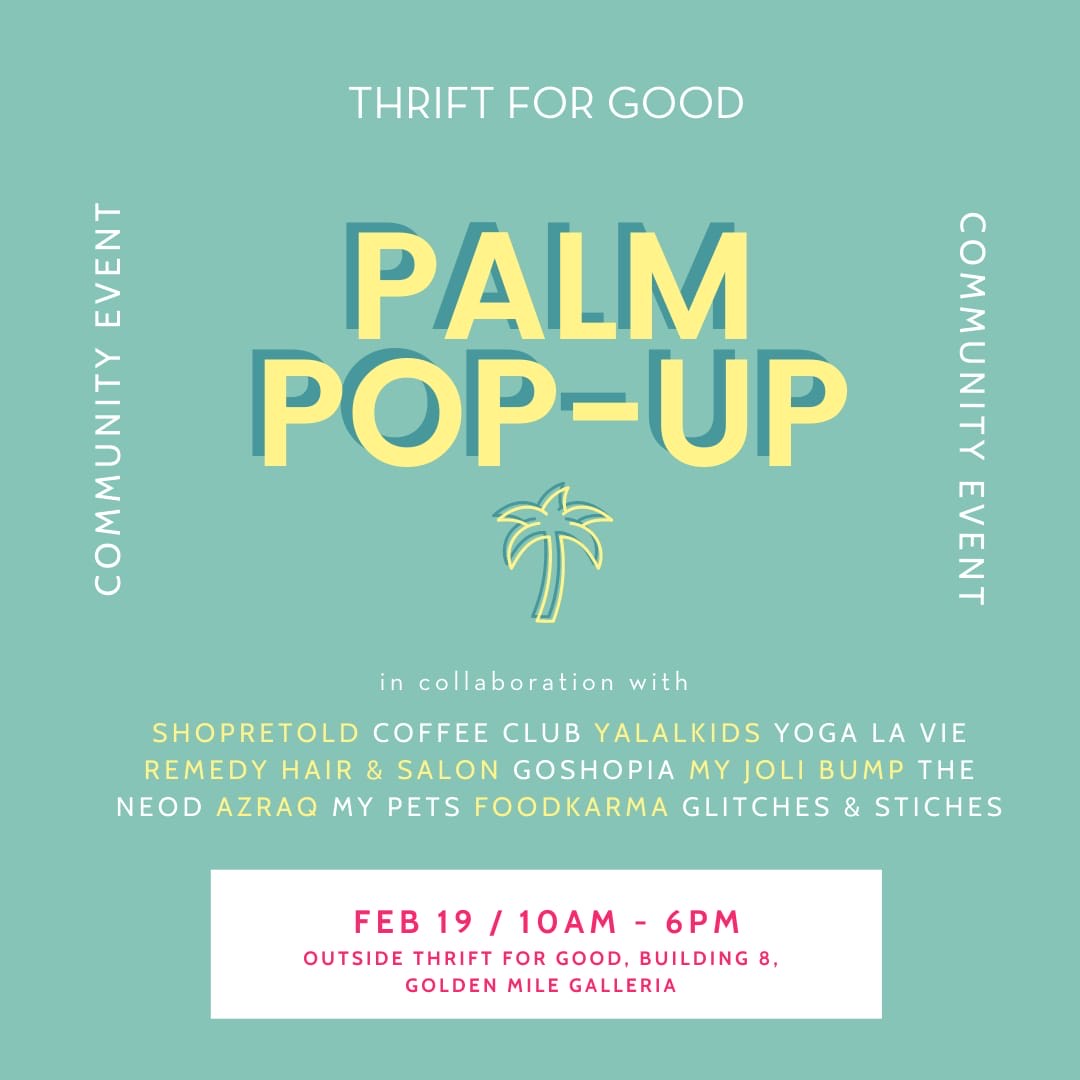 1. Nothing beats a spa day in a luxe hotel… AMIRITE?! Spend your 2-day break relaxing and rejuvenating at FIVE Palm Jumeirah
And when you couple it with a chillout sesh at the pool, an afternoon of pampering is really up there with the BEST ways to spend a day.
And it sounds like FIVE Palm Jumeirah is providing the most idyllic day out! That's right… The REFIVE Spa at FIVE Palm Jumeirah have TWO glorious packages, whether you're flying solo or you would like to book a treatment with bae, you've got options!
Let's start with the couple deal… For AED699 you and bae will both enjoy a one hour massage, PLUS a bottle of bubbly
BUT, there's also a spa, lunch AND beach access deal for one for AED399!
Call 04 455 9964 for bookings
More deets here.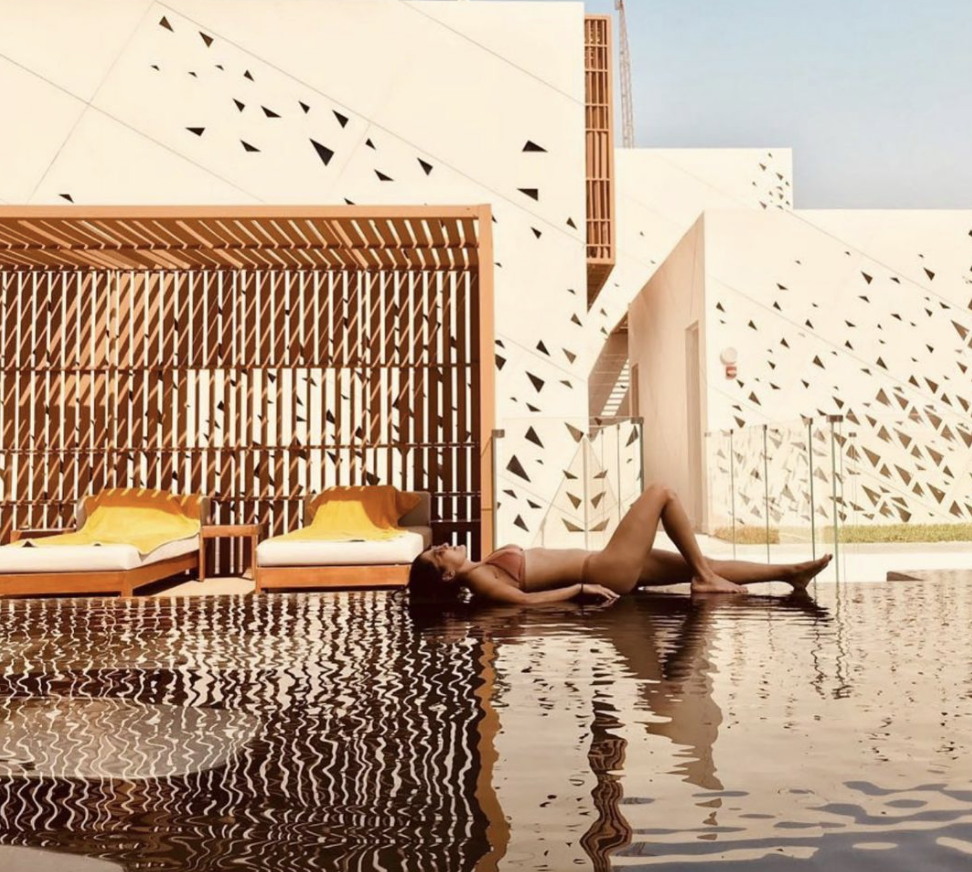 Listen To The Lovin Daily Live: UAE Officials Explain The Difference Between The Four Available Vaccines