Latest
2 Have Passed Away And 120 Got Injured After The Gas Cylinder Explosion In Al Khalidiya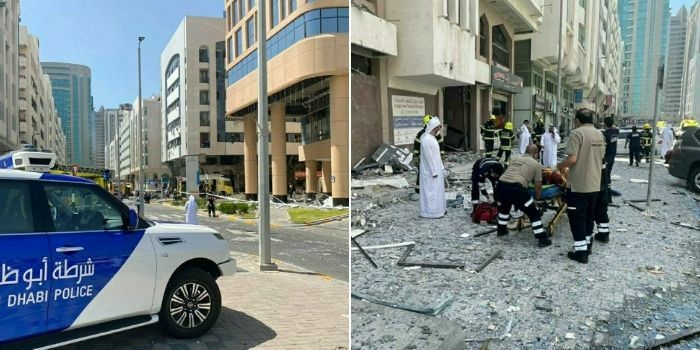 On Monday afternoon, residents of Abu Dhabi reported hearing a loud bang. It was confirmed to be due to a gas cylinder explosion which began at a restaurant in Al Khalidiya.
The Abu Dhabi Civil Defence Authority were quick to reach the scene and extinguish the fire that broke out. They reported a few injuries with many shops in the area being damaged and the facades of 6 buildings.
Sadly, 2 have passed away as a result of the explosion along with 120 injuries
The local authorities have temporarily sealed off several roads connecting to the scene of the blast for safety reasons. The roads in Khalidiya are currently riddled with Debris and rubble.
أكدت #شرطة_أبوظبي وهيئة أبوظبي للدفاع المدني بأنه وحسب الأرقام الأولية الواردة من موقع الحدث بمنطقة الخالدية بأبوظبي تشير إلى إصابة 64 شخصاً بإصابات بسيطة و 56 آخرين إصاباتهم متوسطة ووفاة شخصين إثنين @adcda997 pic.twitter.com/tVsAlR7LD4

— شرطة أبوظبي (@ADPoliceHQ) May 23, 2022
Authorities in Abu Dhabi confirmed that, according to initial figures, 64 people suffered minor injuries, while 56 others had moderate injuries
Those who sustained injuries were transferred to hospitals to receive the necessary health care.
The authority expressed its sincere condolences to the families of the deceased and wished a speedy recovery to those who were injured. They also added that the public must only obtain information about the accident from official sources.