abu-dhabi
5 Activities You Have To Try When Visiting Abu Dhabi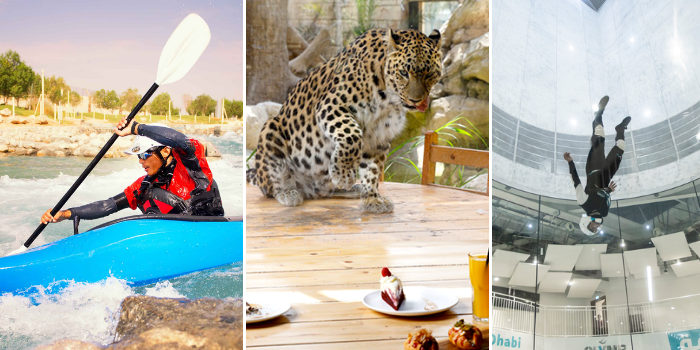 Whether you live in Abu Dhabi, are here for a staycation, or visiting for the first time… You don't want to miss these thrill packed activities!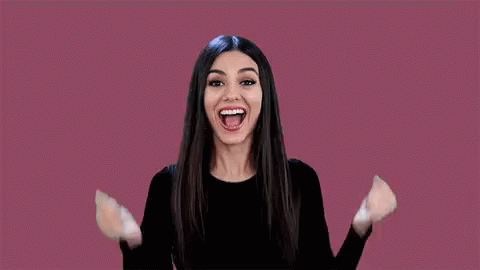 5. Lunch With Leopards – Emirates Park Zoo
Having lunch with leopards?! Yes, you read that right!
What? The first of it's kind in the Middle East! Enjoy a delicious meal and a closer than ever encounter with the most agile and ferocious big cat, the leopard!
Where? Emirates Park Zoo's Big Cat Brunch
When?  1:00pm – 2:30pm
Price?  273 AED for Adults, Kids ages 0-3 free of charge
You can also get a ton of amazing pictures with the big cats as a souvenir and enjoy an enrichment session with the lions.
View this post on Instagram
4. Enjoy the beauty of the Mangrove – Jubail Mangrove Park
Explore one of the UAE's most fascinating natural habitats, nestled in the serene Jubail Island, Abu Dhabi.
What? Explore this fascinating ecosystem at Jubail Mangrove park with activities such as ranger-led, guided boardwalk (from AED50), kayak (AED100), and e-canoe tours (from AED80) of the mangroves.
Where? Jubail Mangrove Park, Al Jubail Island (next to Saadiyat Island), Abu Dhabi,
When? Daily from 8am to 7.30pm daily.
Price? Park entry tickets are AED15 for adults and AED10 for kids.
For more info call +971 (05) 63032423 or visit their website 
View this post on Instagram
3. River rafting in the sandy desert!
If you seek a thrill-filled adventure, this one's for you!
What? You can now kayak, river raft, zip-line, ride a giant swing, and even go climbing in the sandy deserts of Abu Dhabi.
Where? Wadi Adventure, Jebel Hafeet Abu Dhabi.
Time? 8 am to 9 pm
Price? Activities range from 60 – 85 AED
View this post on Instagram
2. World's tallest indoor climbing wall and biggest indoor skydiving flight chamber – Clymb Abu Dhabi
The ultimate hangout destination for fun-seekers and adventurists!
What? Clymb Abu Dhabi is an indoor facility featuring both the world's biggest indoor skydiving flight chamber and the world's tallest indoor climbing, making it the perfect destination for those who love adrenaline packed activities!
Where? Yas Island – Abu Dhabi
When? Tuesdays & Thursdays: 1:00 PM – 9:00 PM – Wednesdays : 12:00 PM – 5:00 PM
Price? Indoor skydiving prices start at AED235 and wall climbing prices start at AED120
View this post on Instagram
1. Car enthusiast heaven! –  Emirates Auto National Museum
From the world's the largest truck to the vehicles owned and used by HH Sheikh Hamad Bin Hamdan Al Nahyan!
What? If you're a car enthusiast, you'll surely love touring the Emirates Auto National Museum and seeing the impressive car collection on display there. Enjoy a vast collection of off-road vehicles, classic American cars, and even the Sheikh's Mercedes rainbow collection!
When? 9:00 am to 6:00pm daily (subject to change)
Where: Emirates Auto National Museum – Hamim Road, Al Dhafra
Price? AED50 and children under 10 enter for free.
For more info click here.