Latest
A Heroes Welcome: UAE Paralympics Medalists Return Home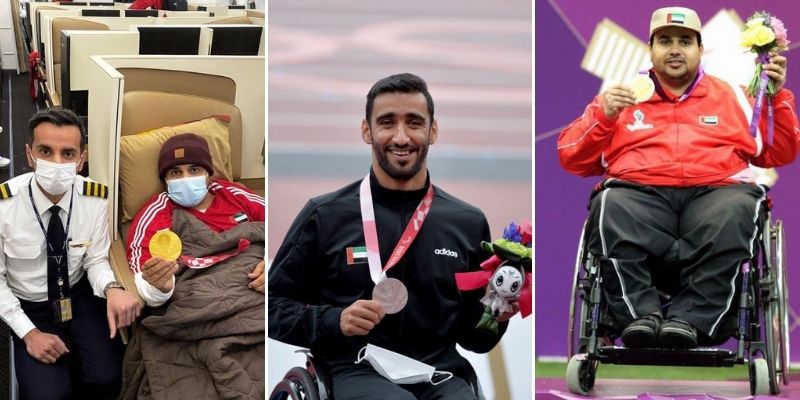 A Heroes Welcome: UAE Paralympics Athletes Return To The UAE
This Paralympic season, veterans and newcomers competed in five sports: athletics, shooting, powerlifting, wheelchair racing, and cycling.
The heroes are journeying home and MBZ tweeted a huge congrats to Abdullah Alaryani, Mohamed Al-Qayed Al Hammadi and the entire UAE Paralympics team on their remarkable achievements in Tokyo.
You have made our country proud. I also commend Japan for its successful hosting of the Games.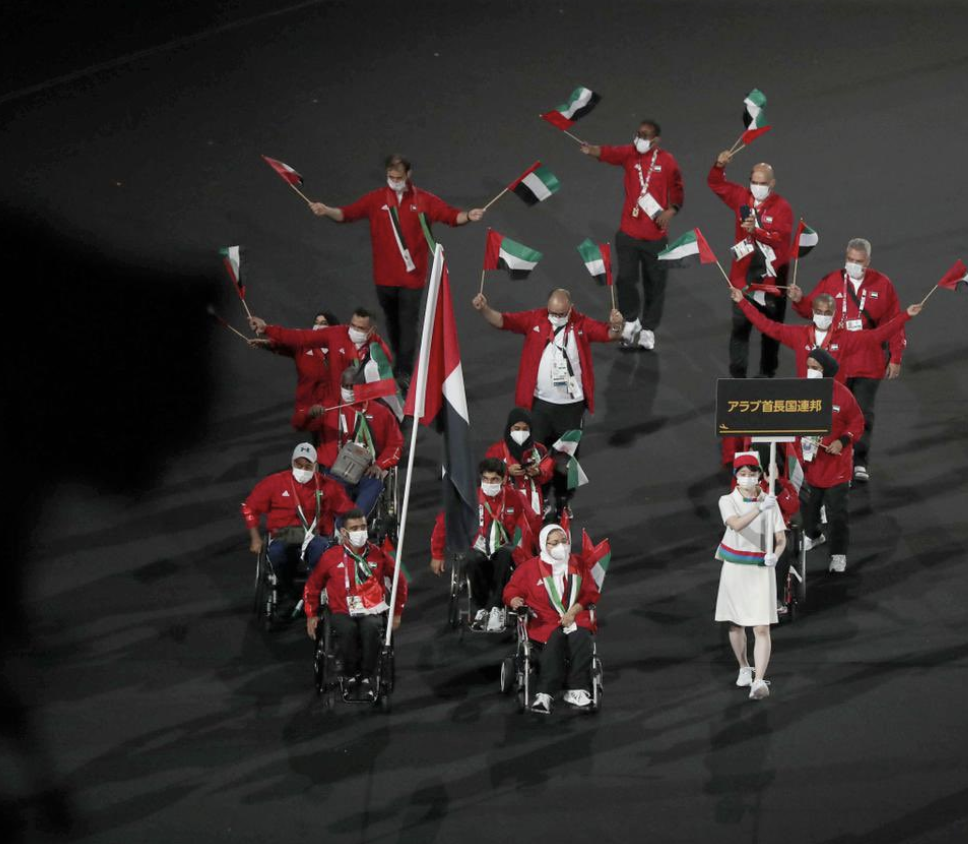 Etihad Airways celebrated Abdulla Sultan's return home after winning Gold at Tokyo Paralympics 2021
He won GOLD in shooting! He flew to Tokyo and back with Etihad and the team were more than excited to welcome the medal winner back on board.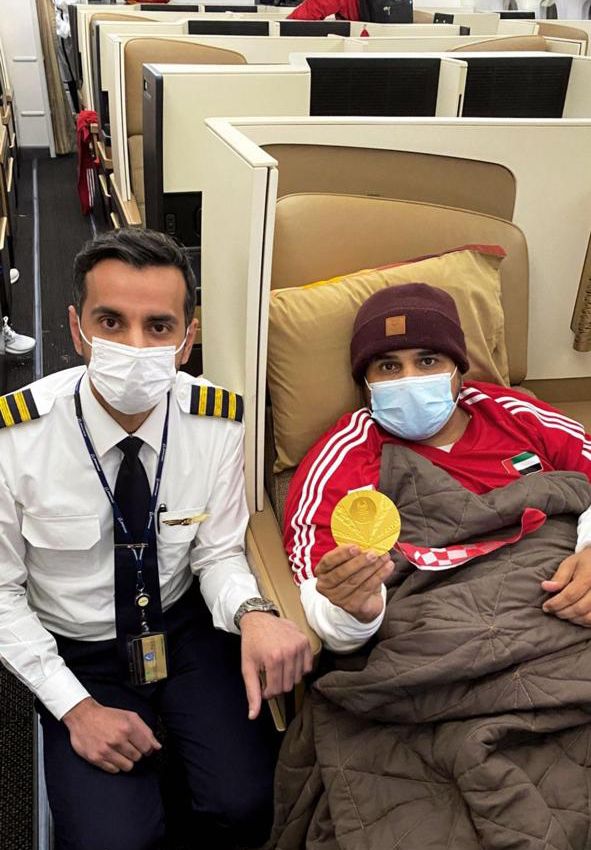 Abdulla Sultan Alaryani and others were all praised by MBZ for their incredible achievements
There aren't enough words in the English dictionary to describe Abdulla Sultan Alaryani and his achievements. He is one of UAE's most cherished athletes, having just completed one of his best seasons to date at the Tokyo Paralympics 2020. Alaryani went into the competition aiming to sustain his score from the previous Paralympics season, but he went far beyond and broke his previous record.
He was awarded gold at the men's 50-metre rifle Three Positions SH1 final at the Asaka Shooting Range. He has previously also participated in London 2012 and Rio 2016, winning silver, and gold respectively. Aside from the Paralympics, Alaryani has also won two gold medals at the 2018 World Championships held in Cheongju, South Korea.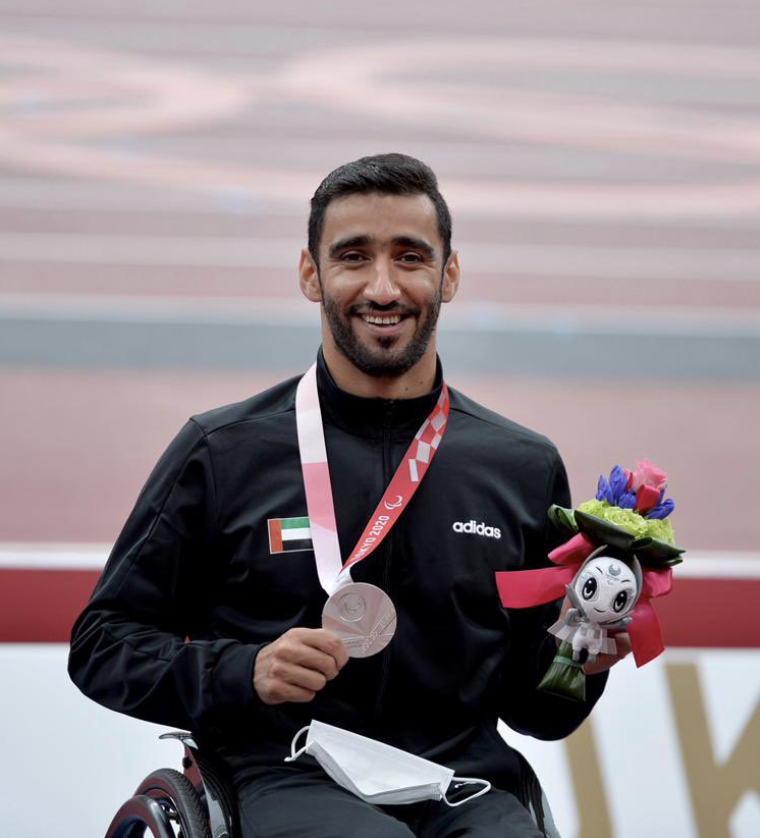 Massive congrats to Mohamed Al Hammadi – one of UAE's finest sportsmen in the field of Athletics and Track was the first to win the country a medal
He won a bronze medal (men's 100m T34) and silver (Men's 800m T34). This Paralympic is the third one he's taken part in, previously participating in London 2012 and Rio 2016. He won gold (800m) in the Rio Paralympics 2016 and also smashed the Paralympic world record twice.
There was strong participation from the UAE in this year's Paralympics
Other participants representing UAE at the Tokyo Paralympics 2020 include Mohammed Khalaf Khamis, Mozah Al Zeyoudi for Powerlifting; Noura Alktebi, Sara Al Senani, Maryam Al Zeyoudi for Athletics; Ayesha Al Mehairi, Saif Al Nuaimi, Abdulla Said Al Aryani for Shooting ; Ahmad Mubarak Al Mansoori for Cycling; Ahmed Nawad and Mohamed Al Nawadi for Wheelchair T34.
Congratulations to Abdullah Alaryani, Mohamed Al-Qayed Al Hammadi and the entire UAE Paralympics team on their remarkable achievements in Tokyo. You have made our country proud. I also commend Japan for its successful hosting of the Games. pic.twitter.com/5I73oaNkkF

— محمد بن زايد (@MohamedBinZayed) September 7, 2021
Read next: An Afghan Refugee Gave Birth On A Connecting Evacuation Flight From Dubai To The UK