Latest
The First Prayers At The Abrahamic Family House Took Place Over The Weekend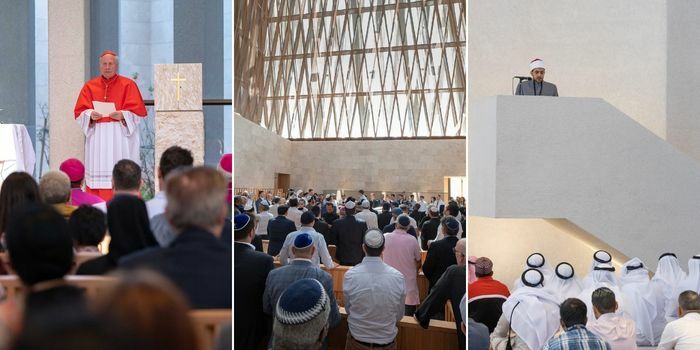 On February 16, Abu Dhabi officially opened the Abrahamic Family House. This area consists of 3 Holy places of worship – a Church, a Mosque and a Synagogue.
Over the weekend, the 3 Holy places at the Abrahamic Family House held their first prayers
On February 17, the Eminence Ahmed El-Tayeb Mosque welcomed the community for its first Friday Prayer. While on February 19, His Eminence the Cardinal Michael Fitzgerald hosted the first service at His Holiness Francis Church. Moreover, the first service at the Moses Ben Maimon Synagogue began with the hanging of the Mezuzah. It was also followed by the afternoon prayer, Mincha.
View this post on Instagram
The Abrahamic Family House highlights the UAE's commitment to harnessing the power of mutual respect
His Highness Sheikh Mohamed bin Zayed tweeted, "The UAE has a proud history of people from diverse communities working together to create new possibilities."
He also said, "As the @abrahamicfh in Abu Dhabi is inaugurated, we remain committed to harnessing the power of mutual respect, understanding and diversity to achieve shared progress."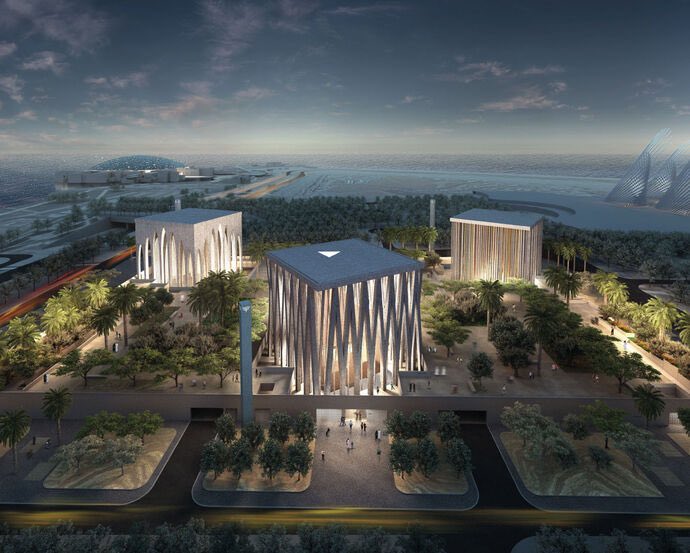 The UAE has fabulous public transportation, but nothing beats being behind the wheel of your own car. So, whether you've recently moved to the United Arab Emirates or grew up here, this is how you can get a driver's license in this nation.
Watch The Lovin Dubai Show: Swimmers Are Finding Bags Of Plastic On Sunset Beach
Click here to sign up for the Lovin Abu Dhabi newsletter to access the latest trending stories!
Get the latest Dubai news direct to your phone RN! Download The Lovin Dubai app for free RIGHT HERE App Store & Play Store to get the latest trending stories to your phone.