Announcements
Up to AED500 Fines For Bike And Scooter Riders Breaking Safety Rules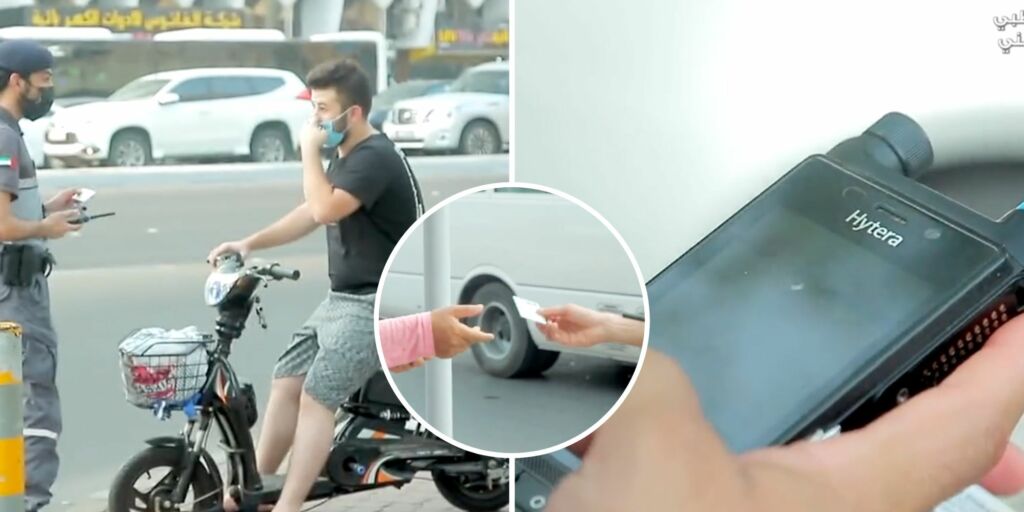 Riders this is for you. Abu Dhabi Police is imposing fines on bike and scooter riders if found breaking the safety rules while riding the city. They implemented these fines after a two month safety campaign by the Integrated Transport Center and Abu Dhabi Police.
Abu Dhabi Police released a video where they fined the bike and scooter riders
#أخبارنا | #شرطة_أبوظبي تكثف ضبط "مخالفي اشتراطات استخدام الدراجات الكهربائية"

التفاصيل:https://t.co/gd4Abnip8D#أخبار_شرطة_أبوظبي#السلامة_المرورية@ITCAbuDhabi pic.twitter.com/6KlCAUbvgP

— شرطة أبوظبي (@ADPoliceHQ) August 15, 2022
Additionally, the police implemented AED500 and AED200 fines
The AED500 fine are for these violations:
Cyclists and riders on unauthorised roads and areas, including on a main road used for vehicles, or a walking and running track
People riding on the shoulder along highways or roads where the speed exceeds 40 km per hour
While the AED200 fine are for the violations as follows:
Riders cycling on the main road.
People cycling or driving against the direction of traffic or disregarding the instructions on traffic signs.
Any rider failing to wear a protective helmet, jacket, or reflective clothing while riding in dark areas.
Anyone found parking their bicycle or electric scooter in a non-designated space or in a manner that stops the movement of vehicles or pedestrians.
A rider leaving their bicycles and electric scooters secured to street lights or sign posts.
Those failing to give way to pedestrians at intersections and sidewalks.
Plus anyone failing to slow down at pedestrian crossings or riding across a pedestrian crossing without dismounting from the bicycle or electric scooter.
For your safety, anyone riding in an unsafe manner under current weather conditions.
Additionally, riders that hold on to another moving vehicle while riding.
Anyone riding bicycles and electric scooters on running and walking tracks, when there are dedicated bicycle lanes.
People riding with an additional passenger. However, those with a bicycle that is equipped with equipment and safety gear for both passengers are exempted.
Plus, anyone carrying heavy weight (packages or baggage) that affects the balance of the vehicle.
Riders using a siren that disturbs other users.
Finally, riders who fail to install a white headlight, red night light or reflector. As well as a red rear light connected to the brakes or a bike horn connected to the handlebars.