Latest
A Burj Khalifa Size Asteroid Will Hurtle Past Earth Next Week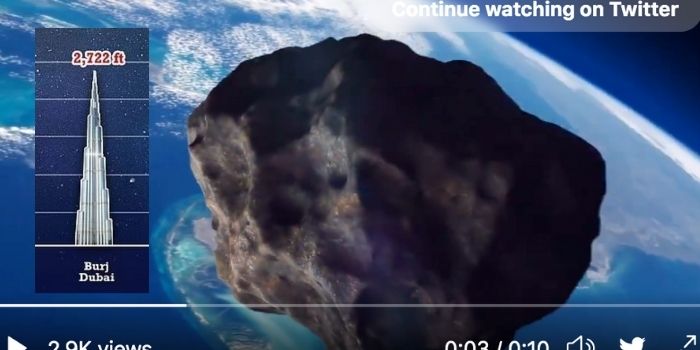 An asteroid, quadruple the size of London's Big Ben, is zooming through space.
Measuring 3,280 ft in total, the Burj Khalifa-sized asteroid will pass by Earth next week, according to the European Space Agency.
Topping 76,192kph, about the speed of one tourist in a rented Lambo on SZR, the humungous asteroid will thankfully stay a very safe distance from Earth, 1.9 million km to be exact.
Look up! The asteroid will be visible with a telescope on January 19
Image via @DailyMail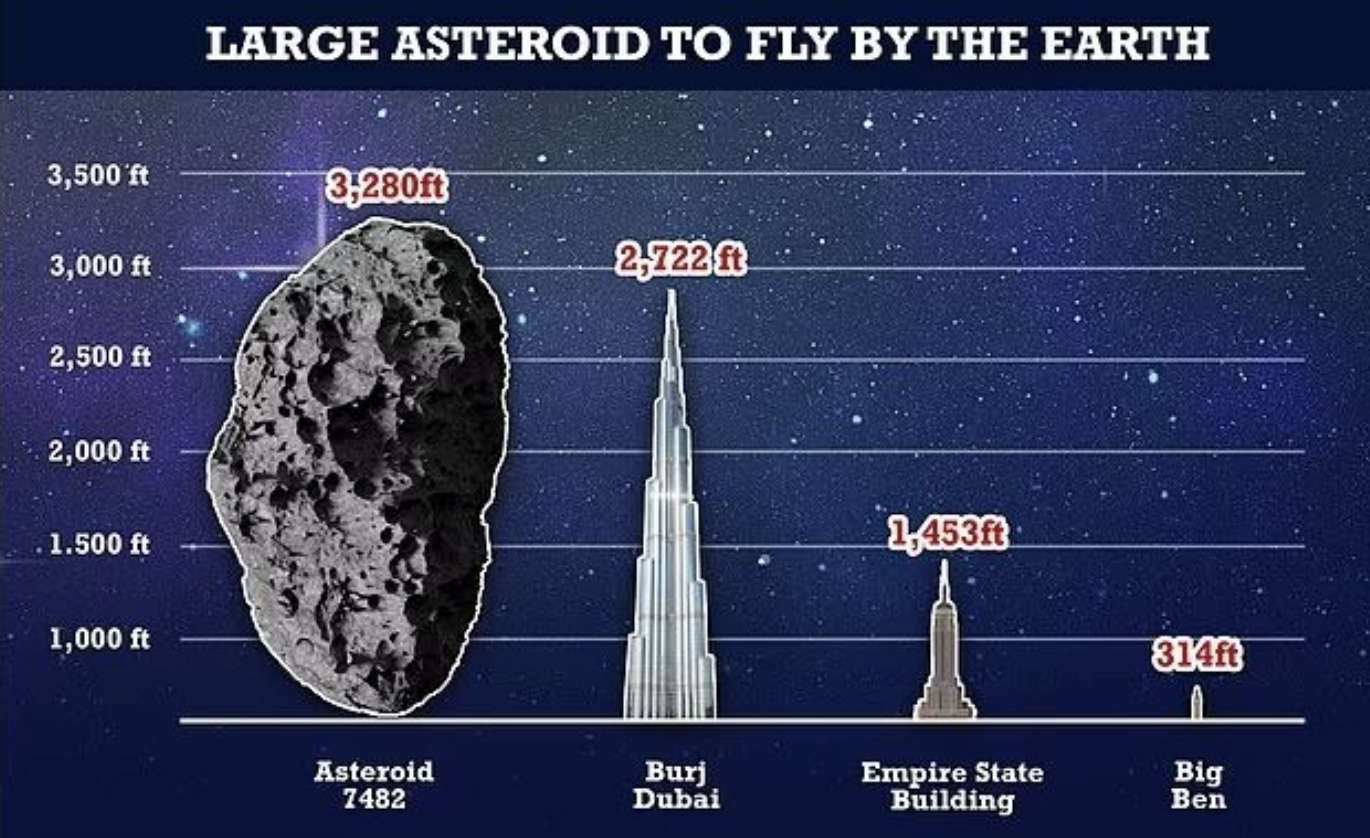 It's not the first time asteroids this size have zoomed past the Earth
Biggest Asteroid of 2021, Bigger than Burj Khalifa is Heading Towards Earth👉https://t.co/BkxRwJYoJB pic.twitter.com/gd21f4nHx6

— Astro Bytes (@AstroBytez) February 6, 2021
Telescopes at the ready! At 1.49am UAE peeps should be able to spot the mammoth space rock