Latest
Celebrate A Fun-Filled Eid Al Fitr At These 18 Fabulous Events!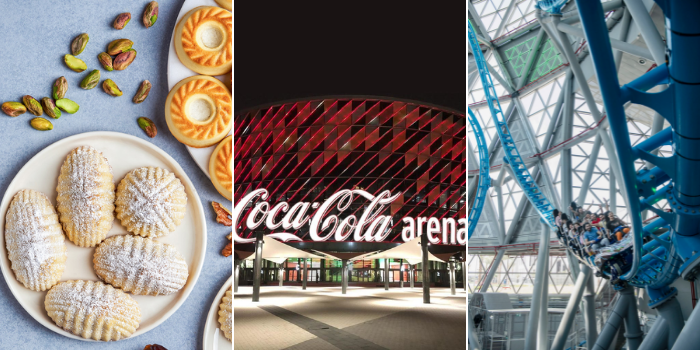 Marking the end of the holy month of Ramadan is Eid Al Fitr! A time to feast, celebrate and enjoy fun filled activities with your family and loved ones. Here's a list to help you ring in Eid Al Fitr the right way!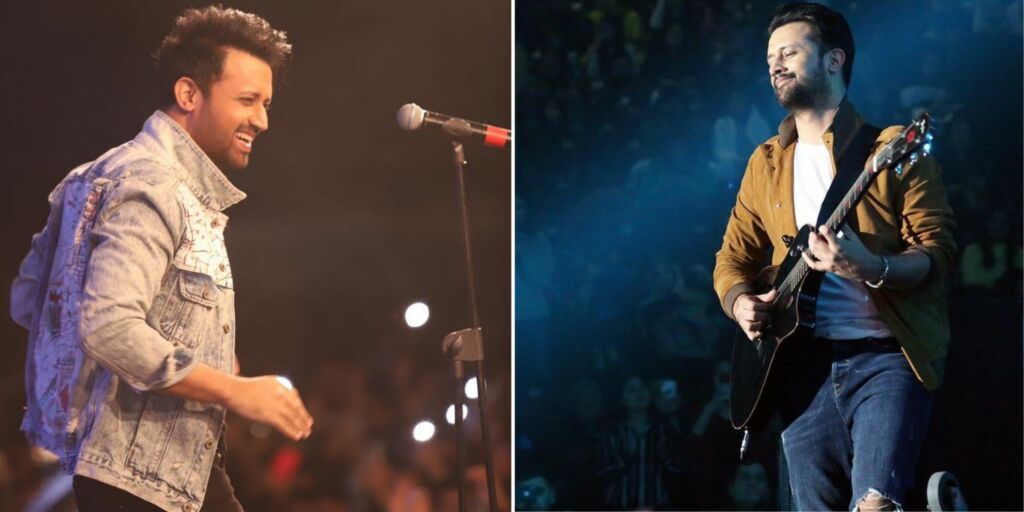 18. Catch Atif Aslam And Sing Along To His Greatest Hits Live In The UAE This Eid!
Bollywood's superstar singer, the one and only Atif Aslam, is making his way to Dubai for Eid. If you have dreamed of hearing his melodious voice in person, then this may be your chance!
The legend will be performing at the Dubai World Trade Centre on Thursday, May 5.
With more than 15 awards under his belt AND plenty of distinctions – Atif has also stolen the hearts of many with his spoonful voice
With his endearing music and hit Bollywood songs, he has successfully managed to bridge the gap of popular culture between Pakistan and India.
Atif Aslam has sung some of the most favourite songs of the Indian subcontinent including 'Who Lamhey', 'Tu Jaane Na', and 'O Saathi'. Some of his latest songs include 'Raat', 'Ajnabi' ,'Rafta Rafta', 'Wohi Khuda'. He predominantly sings in Urdu/Hindi but has also sung a few songs in Punjabi and Bengali.
All the deets condensed for you:
Where? Dubai World Trade Centre
When? Thursday, May 5, starts at 7 PM
Price? Starting from AED135
You can checkout the event here and book your tickets via Book My Show or Dubai Platinumlist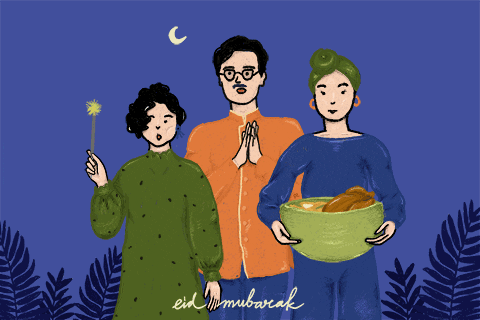 17. A true holiday requires a parlay with the deep blue sea, Twiggy by La Cantine
Riviera reverie – that's what Twiggy by La Cantine, the beach club and restaurant at the Park Hyatt Dubai Lagoon is bringing to Dubai. An ideal place to chill, drink and dine in an atmosphere sprinkled with bold artwork that harks back to the sixties icon it's named after.
Where? Twiggy by la Cantine, Park Hyatt, Dubai Creek club St. Port Saeed, Dubai
When? Lagoon open from 9 am to sunset.
Restaurant open from 12pm to 2am
For more info, call +971 04 602 1105
View this post on Instagram
16. Brunching afternoons are back and it's times to rendez-vous at La Cantine du Faubourg
Brunch 105 runs every Saturday & Sunday from 12 pm to 5pm, with an additionally special Eid Brunch this Monday. Dress yourself up in smart, elegant wear and indulge in the most delicious all-inclusive delicacies from pastries, eggs, signatures and sweets. Served A la table, choose your preferred dishes from the Brunch menu, along with beverages. Enjoy a vibrant atmosphere with a DJ and live entertainment.
Where? La Cantine du Faubour, Jumeirah Emirates Towers Hotel
How much? Starting from AED 345, including of Mocktails, Fresh juices, Soft Drinks & Hot Beverages. 
For more info call +971 43 527 105 or email Book@lacantine.ae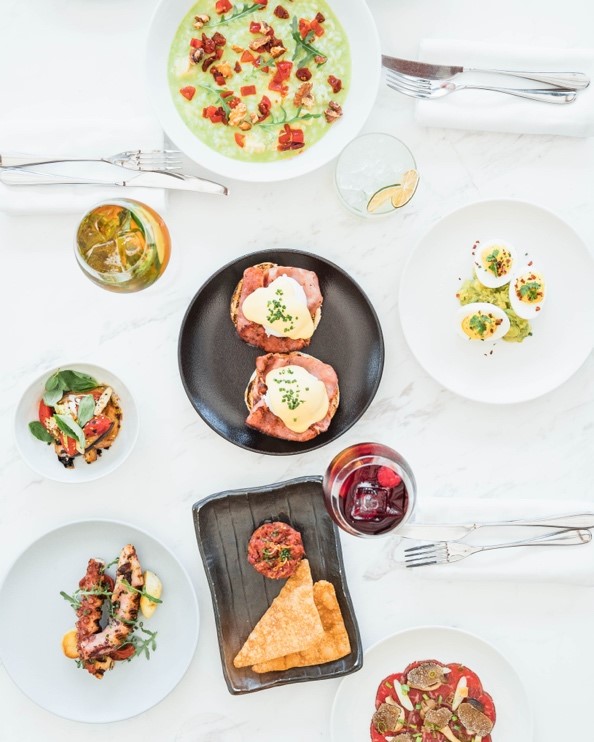 15. Getting those Hollywood level pearly whites post Ramadan has never been easier and Dr. Sobczak has got you covereddd
The mission of Dr. Barbara Sobczak Dental Clinic is to provide premium dental care, the clinic offers a range of services under one roof. The Sobczak Concept is a pioneering, 100% digital full arch implant treatment protocol developed by Dr. Barbara Sobczak herself. It promises a new, healthy smile to patients with residual hopeless teeth or without teeth at all.
Where? Level 2, The Dubai Mall
For bookings and more info, click here.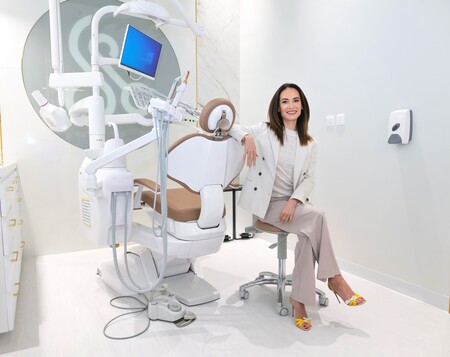 14. Take a trip down memory lane at the Hollywood Theatre, Motion Gate Dubai
Enjoy high-energy dance performances featuring popular tunes from the 1950s leading up to the latest chartbusters of today!
What? The largest Hollywood-inspired theme park in the Middle East, will be decked out with Eid decorations, and is set to launch a special show titled 'Jukebox Evolution' at the Hollywood Theatre on May 2nd.
Where? MOTIONGATE™ Dubai
How much? Entry ticket is priced at AED 330 per person, however kids under three go free!
When? 12 pm to 9 pm during the Eid Al-Fitr holidays.
For more information or bookings: Call 800-AMAZING (2629464) or click here
View this post on Instagram
13. Celebrate EID with grandeur, The Meydan Hotel
What? The Meydan Hotel is hosting an extravagant Eid celebration through the holidays of Eid-Al-Fitr. From brunches, fine dining, staycation, live entertainment, and more, The Meydan Hotel offers the perfect way to conclude the holy month. Guests can soak in the majestic views of the Meydan Racecourse as they indulge in some of the best cuisines and enjoy a lavish stay at the hotel.
Where? Grandeur at The Meydan Hotel
How much? Eid Al Fitr Brunch at AED 319 per person including water, soft drinks and house beverages – Eid Al Fitr priced at AED299
When? Throughout Eid Al Fitr holidays. Brunch from 1pm to 4pm and Dinner from 7pm to 11pm
For more info click here 
View this post on Instagram
12. Authentic Indian cuisine bursting with flavor, Nawab Restaurant
Celebrate Eid Al Fitr with a delicious Indian meal, great live music and delicious drinks.
How much? The EID Brunch Set Menu is priced at AED 109
When? 1 PM – 4 PM – Tuesday 3rd May & Wednesday 4th May 2022
Where? Jebel Ali Recreation Club near Ibn Battuta Mall.
For more info and bookings call +971 04 2678206
View this post on Instagram
11. Complimentary Phirni for

Eid

Al Fitr ,
 India Bistro
This Eid Al Fitr, visit India Bistro to indulge in no-fuss delish Frontier cuisine and let them take care of your sweet tooth.
What? From delish street food dishes such as Samosa, Kachori and Vada Pav to mouthwatering chaats including Samosa Chaat, Delhi Style Aloo Tikki Chaat, and a wide selection of wraps, Biryanis and fusion dishes such as Burrata Butter Chicken, there's something for everyone.
Where? India Bistro World Trade Center & Abu Shagara Sharjah branch
How much? Prices depend on menu item chosen. Complimentary Phirni for dessert.
When? During Eid Al Fitr Holiday
For more info call +971 04 5488336 (Dubai) or  +971 06 5462228 (Sharjah)
View this post on Instagram
10. Dessert is on Art of Dum this Eid Al Fitr! , Art Of Dum Dubai
An Indian Gourmet Cloud Kitchen – will be celebrating the sacred day of Eid-al-Fitr, by offering a free dessert, 'Kesar da Phirni,' with their every order. 
What? This gourmet kitchen is an eco-friendly cloud kitchen offering an in-home dining experience perfect for Eid Al Fitr, and complimentary dessert is included!
When? 2nd-5th of May
How much? Approximately AED 45 for one person. Complimentary dessert.
Where? 3 branches – Karama, Discovery Gardens  & Al Barsha
For more info call Karama (971) 52 5752132 – Discovery Gardens – (971) 52 5752313 – Al Barsha (971) 52 5752313
View this post on Instagram
9. 4 course feast and decadent desserts, Dhabba Lane
For the auspicious occasion of Eid-al-Fitr, the home gron Punjabi restaurant Dhaba Lane is offering Malai Kunafa Cake – a little slice of heaven – complimentary on each table of two. The offer is valid for the first two days  – 3rd and 4th – of Eid-al-Fitr this May 2022.
What? Celebrate Eid Al Fitr with an elaborate 4-course set menu and complimentary Malai Kunafa Cake 
How much? AED 59 per person for adults and AED 35 per child. 
Where? Dhaba Lane Karama & Garhoud 
For more info call +971 4 3583554 
View this post on Instagram
8. Sweet treats at just AED8 this Eid Al Fitr! , Sagar Ratna
A staple for your Eid Al Fitr menu, Seviyan Kheer! Made with fresh milk, sugar, and vermicelli roasted in ghee and  generously flavoured with cardamom, and assorted nuts. For Just AED8!!
What? Vegetarian restaurant Sagar Ratna is celebrating Eid Al Fitr with a delicious treat at just AED8! 
When? Throughout Eid-al-Fitr holidays
How much? 8 AED per portion or you can opt for ordering in bulk at AED30 AED/kg
Address: Cluster R, Lake Level Jumeirah Lakes Towers & Oud Metha Building – Oud Metha Road

For more info and bookings call +971 4 453 3364
View this post on Instagram
7. Enjoy an Indian feast this Eid-al-Fitr, Jehangirs!
Mouth watering meats spiced to perfection, regal refreshers and decadent desserts =the perfect Eid meal!
What? Jehangirs Eid special menu includes a variety of mouthwatering dishes such as a whole leg of lamb aka Raan, marinated in Indian spices and roasted to perfection.
When? Throughout Eid-al-Fitr
How much? AED 95
Where? M Square Building – Shop No. 5 – Sheikh Khalifa Bin Zayed St – Al Mankhool
For more info and bookings call  +971 4 591 6167
View this post on Instagram
6. Shop your fave shops and get cash back this Eid Al Fitr , ZNAP
The 'Claim Your Eidi'  campaign launched by Fintech & Cashback platform ZNAP will give you cash back when you shop from over 350 merchants this Eid Al Fitr!
What? Anyone who registers on the ZNAP app with Promocode "EIDI22" will have AED 50 credited right away into their ZNAP balance.
This balance can be redeemed at any of the 350 plus merchants registered with ZNAP. That's not all. When customers make their first transaction through ZNAP,  an additional cashback of AED 50 will be credited to their account.
When? From the 30th April until 4th May 2022.
Click
here
to download the app.
View this post on Instagram
5. The 'velvet voice of India' is coming to Dubai! , World Trade Centre
Catch Pankaj Udhas LIVE in Dubai!
What? Padma Shri Pankaj Udhas is set to serenade the audience of Dubai this Eid with this nostalgic rendition of ghazals that spans over 40 years.
When? Friday, May 6th 2022.
Where? The Sheikh Rashid Hall, Dubai World Trade Centre.
Price? Starting from AED 125, Tickets for Pankaj Udhas – Live, are available through Coca-Cola's website, Platinumlist and Dubai Calendar.
For more info click here
View this post on Instagram
4. Your fave band is coming to the UAE! , Etihad Arena, Abu Dhabi
Maroon 5 is set to rock the Etihad Arena stage this Eid Al Fitr, with performances you cannot miss!
What? The Grammy-Award-winning band will perform at the Etihad Arena on Friday, May 6 as part of their first-ever tour of the Middle East!
Where? Etihad Arena, Abu Dhabi.
How much? Tickets start from AED300.
When? Tickets go on sale on Friday, 25th at 10am- mark your diaries!
You can book your tickets through ticketmaster.ae and etihadarena.ae
View this post on Instagram
3. Your one stop shop for entertainment, delish food and a fantastic shopping spree, Dubai Hills Mall
Unparalleled culinary experiences, adventures for kids and adults, and the ultimate Eid shopping destination!
What? Take a ride on the Fastest indoor roller coaster, enjoy an array of delicious cuisines and shop till you drop this Eid at the perfect one stop shop for all members of the family, Dubai Hills Mall!
Where? Dubai Hills Mall
When? Open daily from 10am-12am
For all the exciting deets and all the fun you can expect this Eid at Dubai Hills Mall, click here 
View this post on Instagram
2. Your fave Eid treat @ just AED1!! , Talabat Mart
Delicious date maamoul is a staple in every Middle Eastern home during Eid! Make sure to set your calendar reminders, because Talabat Mart is offering them at just AED1 in celebration of Eid Al Fitr.
What? Enjoy a box of date maamoul for just AED 1 when you order through Talabat Mart! (limited quantities)
When? Starting Monday 2nd May
Where? Order through the Talabat App.
How much? AED 1 (instead of its actual price of AED 16)
View this post on Instagram
1. Afrojack and Steve Aoki – Gear up for an epic Eid concert!
Start your Eid Al Fitr celebrations with a bang at Coca-Cola Arena featuring two of the biggest DJs in the industry.
What? Afrojack and Steve Aoki are bringing their lit and infectious energies to the Coca-Cola Arena Stage this Eid!
When? May 3rd 2022
Where? Coca-Cola Arena
How much? Tickets start from 195 AED
Book your tickets through Coca-Cola Arena's website, Platinum List, Virgin Mega Stores, and Dubai Calendar.
View this post on Instagram