Announcements
Wednesday's COVID-19 Stats Show How Cases In The UAE Are On The Rise Again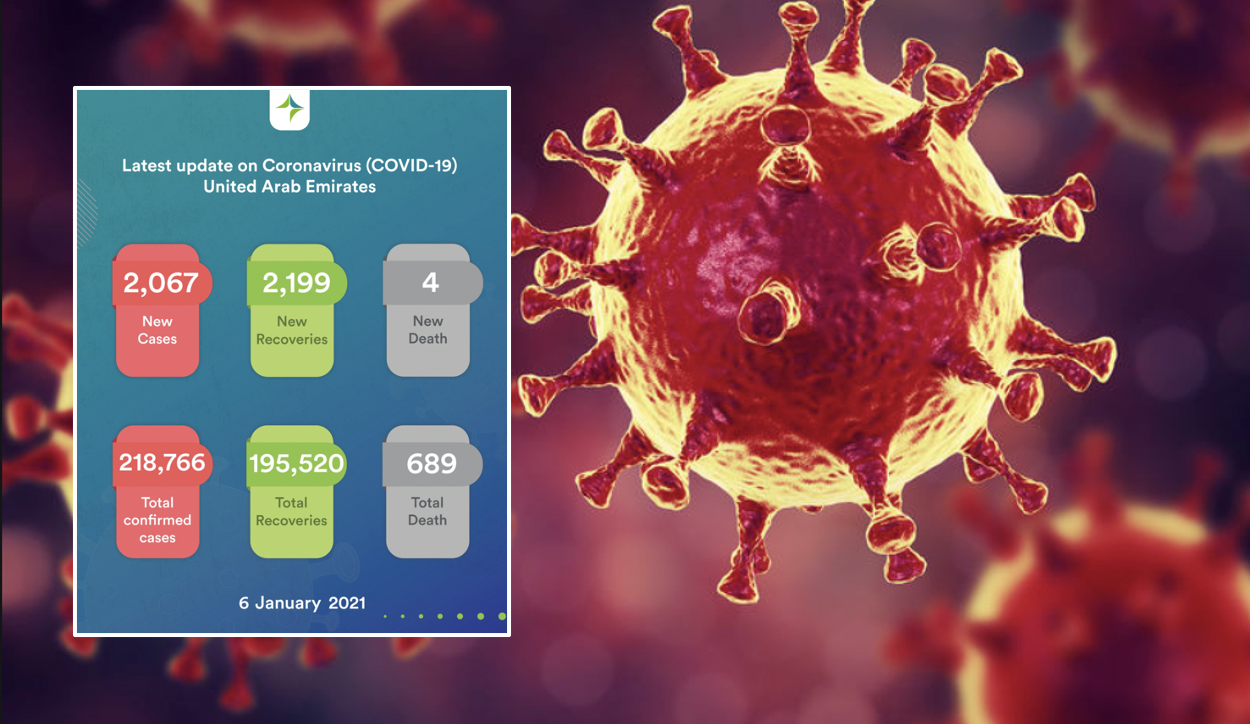 Crossing over 2000 cases, the highest ever COVID-19 infections were recorded in the UAE on Wednesday, January 6.
2,067 COVID-19 positive cases were recorded last night, making it the highest tally to date.
A breakdown of last night's COVID-stats:
New cases: 2,067
New recoveries: 2,199
Total deaths: 689
Total recoveries: 195,520
Total confirmed cases: 218,766
Total active cases: 22,557
The latest numbers were detected after 156,553 tests were conducted. The number of tests conducted nationwide has climbed to 21.7 million.
With the previous numbers being 1,967 on Tuesday, Jan 5, the UAE has confirmed a record number of cases five times in the past seven days.
COVID-19 infections have been on the rise in recent days, urging government entities to renew regulations and increase penalties for the interest of public safety
The latest update of #Coronavirus (#COVID19) in the #UAE #We_Are_All_Responsible pic.twitter.com/cZDHFBRklT

— هيئة الصحة بدبي (@DHA_Dubai) January 6, 2021
State officials are urging members of the public to take regular coronavirus PCR tests to help curb a surge in infections again
Lovin Daily: Wednesday's COVID-19 Cases Were The Highest Ever Recorded In The UAE https://t.co/L6SyKiMN81

— Lovin Dubai | لوڤن دبي (@lovindubai) January 7, 2021
Listen To The Lovin Daily: Wednesday's COVID-19 Cases Were The Highest Ever Recorded In The UAE
UAE authorities are reminding all visitors and residents in the country to wear their face mask when in public at ALL TIMES.
Those who fail to comply with the country's strict COVID-19 regulations will be subject to face a penalty of AED3,000.
Get yo'self this Reusable N95 Anti-Dust Face Mask with a filter for a price much, much less than what you might think.
Ensure your kiddos are safe and comf with this Fine Guard Kids Face Mask. Plus, the mask is designed to be super gentle on your child's face.
Go for a unique look with this 8822 Green Face Mask With Cool Flow Valve.

Note: This article may contain affiliate links. Lovin Dubai can receive a commission if items are purchased through a link from this post.