Latest
Plan In Advance: Dense Fog In Dubai To Linger On Until Wednesday Morning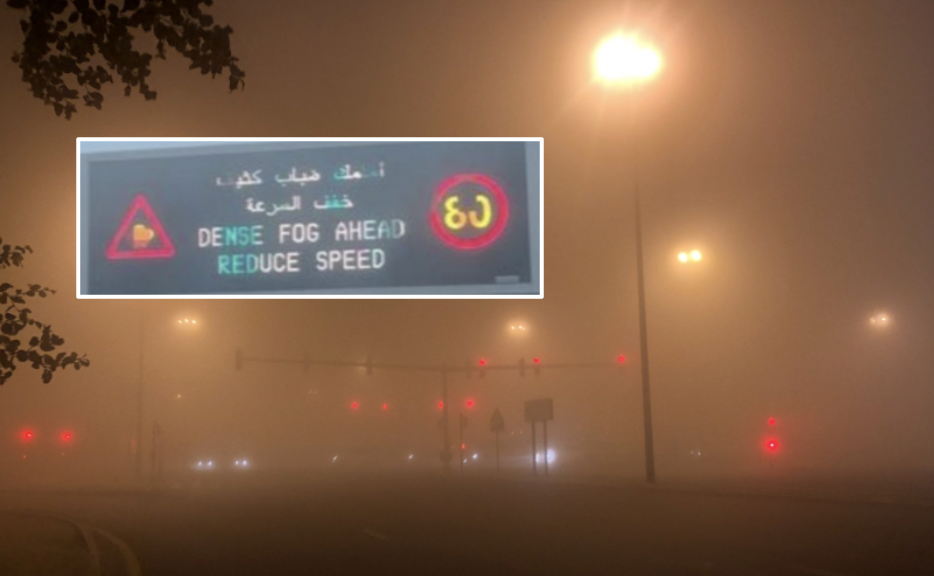 Starting earlier this week, Dubai has been covered in a monster fog practically every morning.
And thus, the many, MANY 'Dubai fog' pictures and videos taking over social media. But love it or hate it, you can't deny that Dubai is an absolute beaaauttt under a blanket of fog and mist.
According to the National Centre of Meteorology (NCM), the UAE has been experiencing unstable weather conditions over the past few days, leading to foggy weather. Hence, Dubai residents will be treated to more misty mornings this week.
In addition, the lowest temp recorded over the UAE was 7.3°C in Raknah (Al Ain) at 6:30am UAE time
The formation of fog is a result of high temperature radiation from the land due to lower temperatures during the late night and early morning.
Download The Lovin Dubai app for free RIGHT HERE (App Store) (Play Store) to get the latest trending stories to your phone. 
#NCM #UAE #officialuaeweather #weatherforecast #seastate #windspeed #winddirection #rain #fog pic.twitter.com/VQbjp1i7Uv

— المركز الوطني للأرصاد (@NCMS_media) January 16, 2021
NCM is predicting that Thurs and Friday will be dusty and partly cloudy with the city seeing a significant drop in temperature
#FoggyDay2 @DXBMediaOffice @khaleejtimes #Dubai #DubaiFog wow climate to chill 🥰🥰🥰 pic.twitter.com/T5e8ilraWM

— Jerin Agnel (@agneljerin) January 19, 2021
Motorists are being urged to drive carefully and with utmost caution during the morning fog
Dubai fog… pic.twitter.com/l1NLPtV4XZ

— Subin Sulaiman (@sulaiman_subin) January 19, 2021
Listen To The Lovin Daily: Officially Opening! The First Dubai Pavilion At Expo2020 Opens This Friday
UAE authorities are reminding all visitors and residents in the country to wear their face mask when in public at ALL TIMES.
Those who fail to comply with the country's strict COVID-19 regulations will be subject to face a penalty of AED3,000.
Get yo'self this Reusable N95 Anti-Dust Face Mask with a filter for a price much, much less than what you might think.
Ensure your kiddos are safe and comf with this Fine Guard Kids Face Mask. Plus, the mask is designed to be super gentle on your child's face.
Go for a unique look with this 8822 Green Face Mask With Cool Flow Valve.

Note: This article may contain affiliate links. Lovin Dubai can receive a commission if items are purchased through a link from this post.