Community
The First Emirati Female Mechanic Was Congratulated By Sheikh Mohammed Bin Zayed In A Phone Call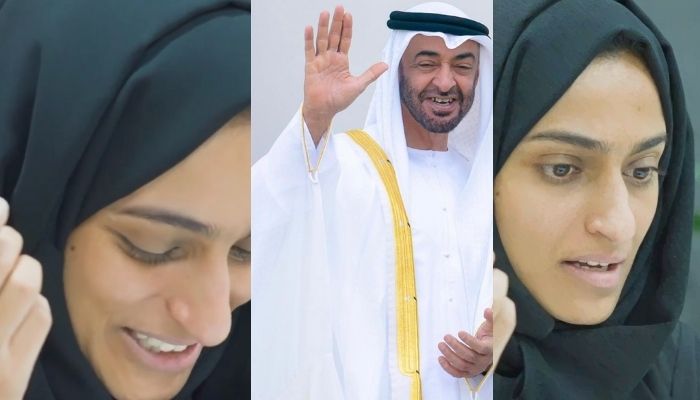 The First Emirati Female Mechanic Was Congratulated By Sheikh Mohammed Bin Zayed Himself
Imagine getting a call from the UAE's ruler himself?
Such was the case for Huda Al Matroushi, the UAE's first Emirati female mechanic, who received a beautiful phone call from no other than His Highness Sheikh Mohammed Bin Zayed bin Sultan Al Nahyan (MBZ), the Crown Prince of Abu Dhabi, Deputy Supreme Commander of the UAE. 
Highlighting her incredible achievement, His Highness gave Huda a call initiating it with a Ramadan greeting
This is HUGE for anybody, we wonder just how nervous Al Matroushi was throughout that phone call. 
Watch the whole conversation below:
View this post on Instagram
Huda was congratulated by MBZ on the opening of her car maintenance workshop, Imex Car Service, and being the first woman to open such a garage 
The mechanic and entrepreneur received the phone call from MBZ on Thursday and was congratulated on the opening of her car workshop and even apologised for the delay in his talk. 
He shared his pride in her being the first woman in the UAE to open a car maintenance workshop and joked about having a car that needs reparation. 
View this post on Instagram
We love to see it!
The 36-year-old Al Matroushi turned her passion for vehicles into a full-time career
Opening the car workshop had been a dream of the Huda's for 16 years, and she is glad to be able to set up shop in Sharjah last year.
View this post on Instagram
Listen to The Lovin Daily: The Suspension Of Flights From India Has Been Extended Until May 14
Play the podcastLovin Daily Trailer below to listen to all the top trending stories here in Dubai.