Dubai
UAE Residents Will Likely Get Two Long Weekends Off In 2022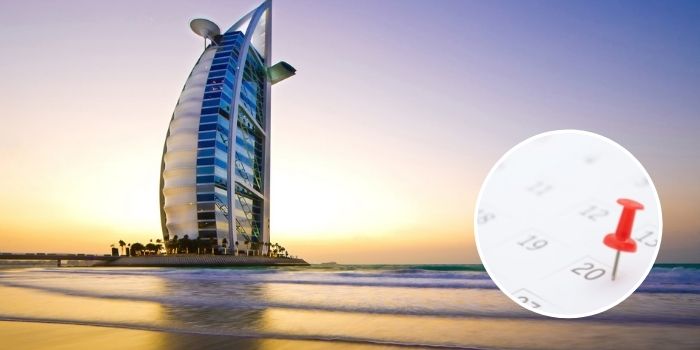 UAE Residents Will Likely Get Two Long Weekends Off In 2022
The long weekend is done for most of those in the private sector for the Eid Al Fitr holidays and many have returned to work as of Thursday.
The UAE has announced the five-day break from April 30 to May 4 for the private sector and even longer, a nine-day break for the public sector that comes to an end on May 9.
With that in mind, everyone's probably wondering when the next holiday is.
The answer is here.
The UAE Government says there will be TWO more long weekends this year (YES, you read it right)
The two long weekends in 2022 will take place for Eid Al Adha, and the UAE Commemoration Day and National Day. This could mean a 4-day break from July 9 to July 12 for the first long weekend, with the dates subject to change depending on the moon sighting.
The public holidays that usually fall on July 30 for Islamic New Year and October 8 for Prophet Muhammad (PBUH)'s birthday might not mean a long weekend since they both fall on a Saturday.
The final long break will take place on November 30 for the UAE's Commemoration Day and December 2, for the UAE National Day, which could run from December 1 to 4.