Latest
Over 500 Doctors In Abu Dhabi Were Granted The Golden Visa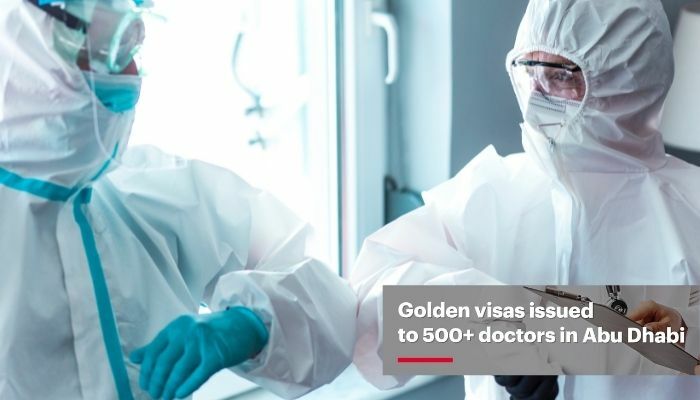 The emirate of Abu Dhabi has been really on top of handling the pandemic and curbing the spread of COVID-19. A big part of that accomplishment are definitely the doctors. The capital city is committed to empower global talent and help them achieve their aspirations. With that being said, 500 doctors within Abu Dhabi are getting the Golden Visa.
Under the directives of His Highness Sheikh Mohammed Bin Rashid Al Maktoum, UAE Vice President, Prime Minister and Ruler of Dubai, Golden Visas can be granted to those supporting the healthcare system in the UAE.
500 doctors in the emirate of Abu Dhabi were granted the Golden Visa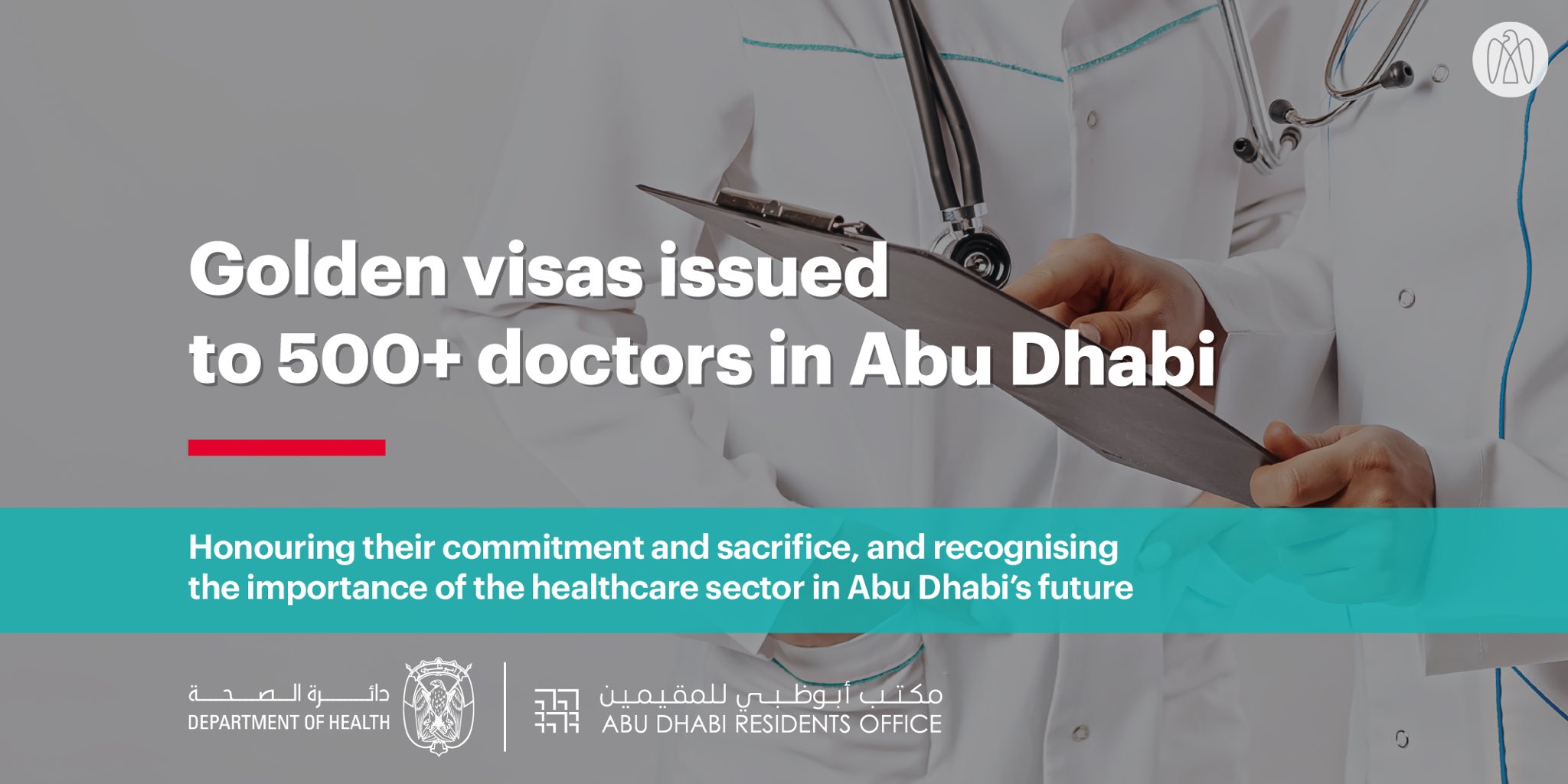 The Department of Health in Abu Dhabi (DoH) has made an astounding recognition of 500 talented doctors and granted them the Golden Visa
The Department of Health and the Abu Dhabi Residents Office (ADRO) and DoH have made this decision to "reinforce the emirate as an incubator of talent and honour the achievements of residents working in the healthcare sector."
Doctors as well as their families and enjoy the long-term residency in the UAE as a result!
We are committed to offering as much support as possible to ensure our doctors and their families can continue to enjoy a stable and secure long-term residency and a high-quality life in the UAE. Our partnership with the Abu Dhabi Residents Office to offer the Golden Visa is in direct support of our esteemed leadership's vision. We look forward to maintaining Abu Dhabi as the leading destination for the best doctors from around the world to live and work.
His Excellency Abdullah bin Mohammed Al Hamed, Chairman of the Abu Dhabi Department of Health (DOH) said.