Announcements
A Partial Solar Eclipse Will Takeover The UAE's Skies Tomorrow!
Get ready for this celestial event that'll mark the skies of the UAE at 2:41pm! The UAE's skies will witness a partial solar eclipse that'll last 2 hours from 2:41pm to 4:54pm on Tuesday, October 25.
The UAE announced a partial solar eclipse taking place on October 25 at 2:41 pm to 4:54 pm throughout the sky
Moreover, experts from the Dubai Astronomy Group mentioned that it is unsafe to stare directly at the eclipse without protective eyewear. The Dubai Astronomy Group deemed sunglasses as non-protective eyewear. Since, they will not protect your eyes from the solar eclipse.
View this post on Instagram
The Dubai Astronomy Group are selling Protective Eyewear for the Eclipse for AED25
You can purchase your Solar Eclipse Glasses at Al Thuraya Astronomy Center. Plus, you can buy them on amazon by clicking here.
During a partial solar eclipse, the Moon, the Sun, and Earth don't align in a perfectly straight line. Plus, the Moon casts only the outer part of its shadow, the penumbra, on Earth. From our perspective, this looks like the Moon has taken a bite out of the Sun.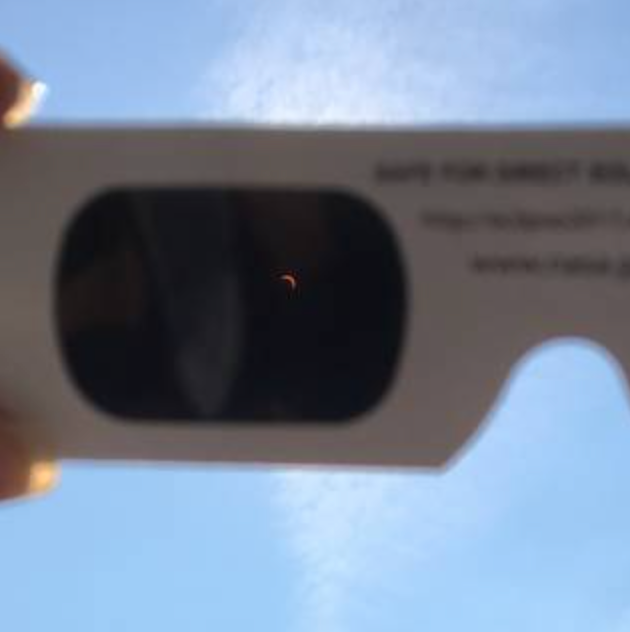 Watch The Lovin Dubai Show: