Announcements
SeaWorld Abu Dhabi Will Officially Open In 2023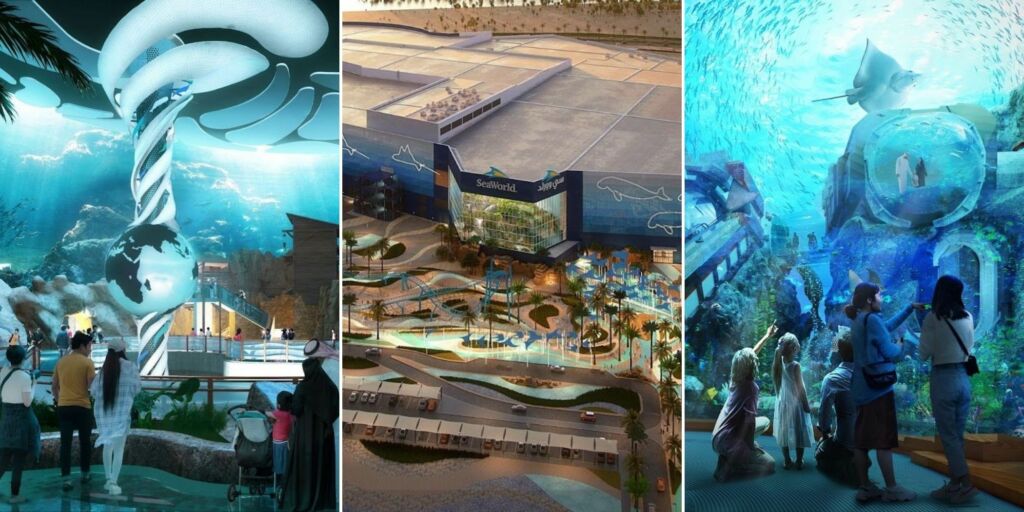 SeaWorld Abu Dhabi will be home to UAE's first dedicated marine research and rescue centre. Plus, it is set to open on Yas Island in 2023.
Additionally, SeaWorld Abu Dhabi's construction is 90% complete
Abu Dhabi Media Office and Miral announced the opening of Yas Island's latest mega-development. Moreover, they built the park on five indoor levels with a total area of approx. 183,000 square metres. This marine-life theme park is in its final stages of construction!
Miral, in partnership with SeaWorld Parks & Entertainment, will open SeaWorld Abu Dhabi on Yas Island in 2023. Construction is 90 per cent complete on the new marine life complex, which will cover approximately 183,000 square metres across five indoor levels. pic.twitter.com/AW5sVoWnHE

— مكتب أبوظبي الإعلامي (@admediaoffice) September 14, 2022
Moreover, the UAE's first dedicated marine research, rescue, rehabilitation and return centre will be located next to the park
Additionally, the centre will be led by world-class marine scientists, veterinarians, animal care professionals and rescue experts. All these experts will collaborate with peers, environmental organizations, regulators and academic institutions to impact long-term conservation efforts in the region. Plus, the rescue team will be available to support the authorities 24/7.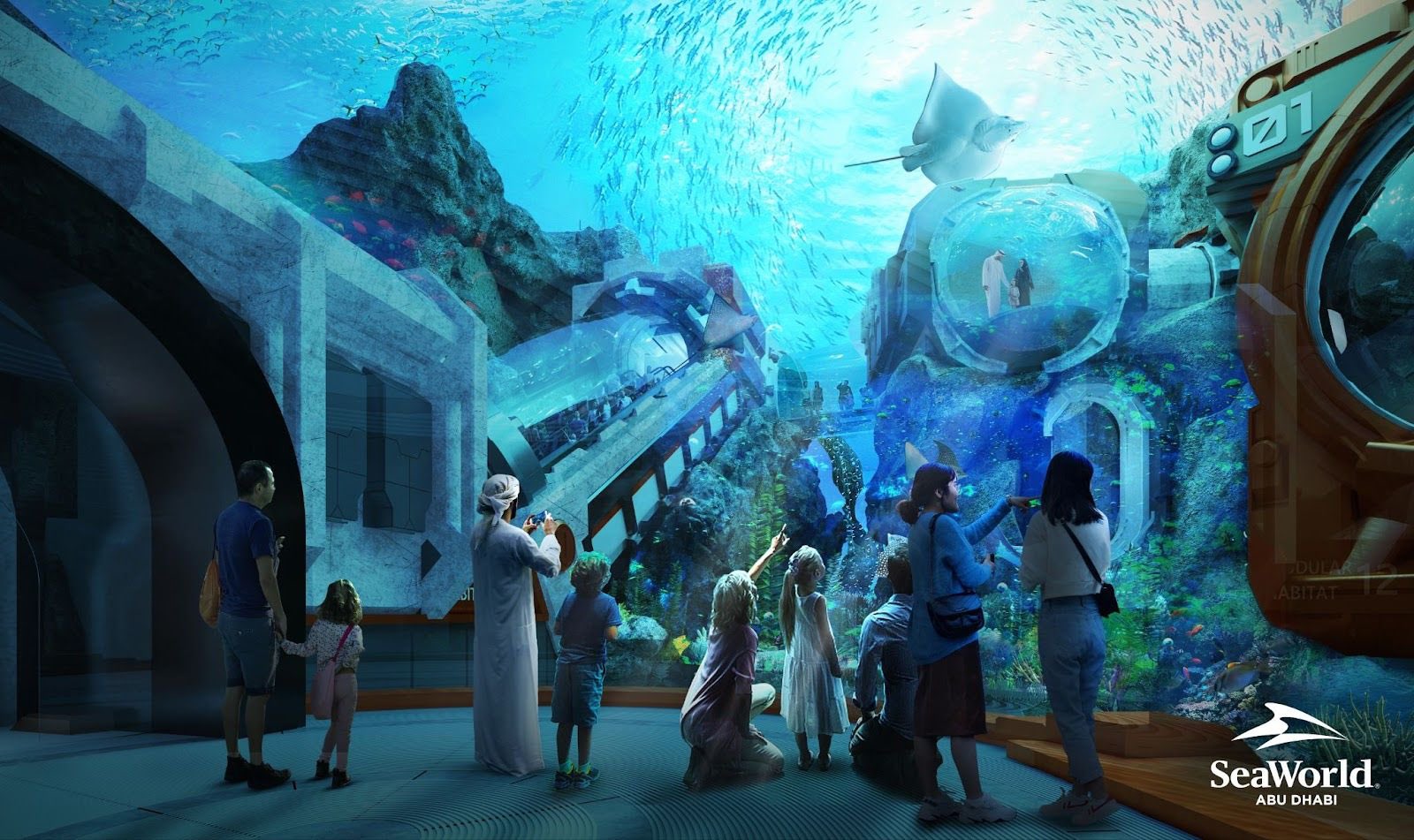 SeaWorld will consist of many different species of marine and bird life
The marine-life park will home more than 150 species of marine animals. These animals consist of sharks, schools of fish, manta rays, sea turtles, and more. Additionally, they will house hundreds of birds including penguins, puffins, murres, flamingos, etc. SeaWorld Abu Dhabi is anticipated to contain more than 58 million litres of water to home the marine life species. Moreover, experts and dedicated zoologists, vets, nutritionists, specialists will care for the animals in the park. In addition to caring for the animals, the teams will commit and maintain the health and wellbeing of the animals in their care.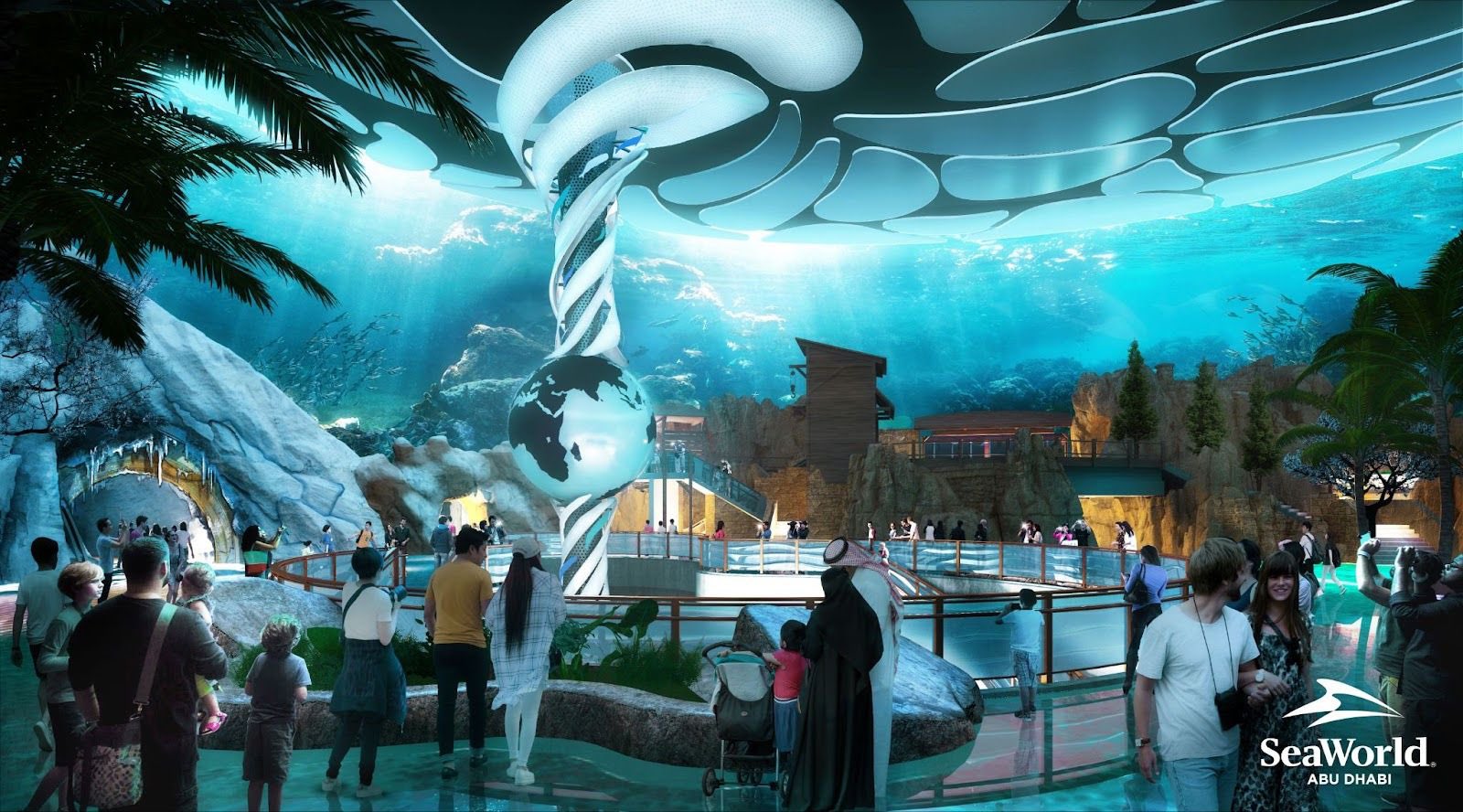 Watch The Lovin Dubai Show: Silence Falls As Dubai Residents Watch Queen Elizabeth II's Funeral