Latest
Sheikh Nahyan Joined Thousands In Abu Dhabi's Biggest Yoga Celebration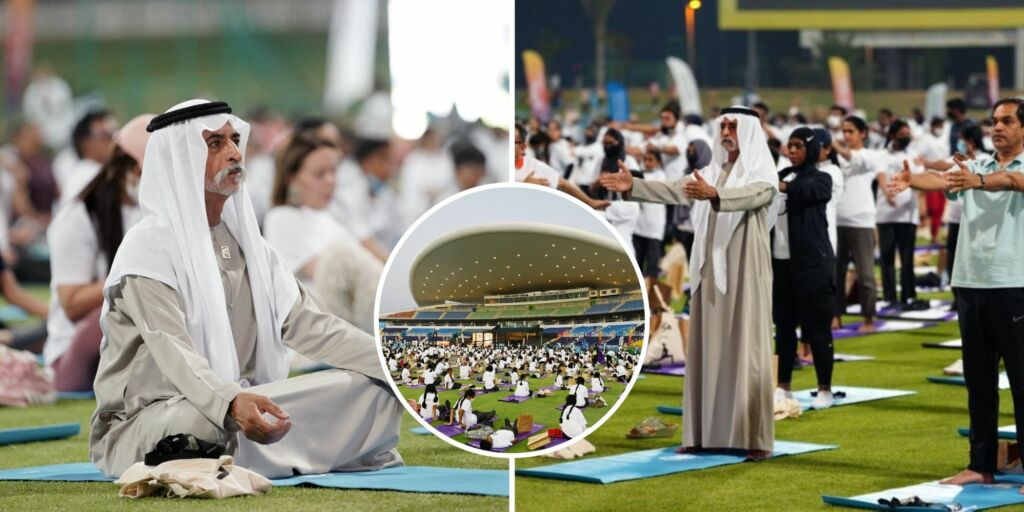 His Excellency Sheikh Nahyan joined 5,000 people at the Zayed Cricket Arena in celebration of International Day of Yoga on June 21.
This event welcomed people of all ages and nationalities to join the celebrations
The International day of Yoga #InAbuDhabi 🧘‍♀️

It was brilliant to welcome people of all ages, nationalities and social backgrounds to get involved in the #InternationalYogaDay here at the Zayed Cricket Stadium 🙏#YogaforHumanity #AbuDhabiCricket #everydayisgameday pic.twitter.com/gNRqXn6D5Z

— Abu Dhabi Cricket (@AbuDhabiCricket) June 22, 2022
Under the patronage of His Excellency Sheikh Nahyan bin Mubarak Al Nahyan, over 5,000 people gathered on colourful mats to celebrate the 8th International Day of Yoga.
Sheikh Nahyan and Sunjay Sudhir, Indian Ambassador to the UAE, participated in the celebrations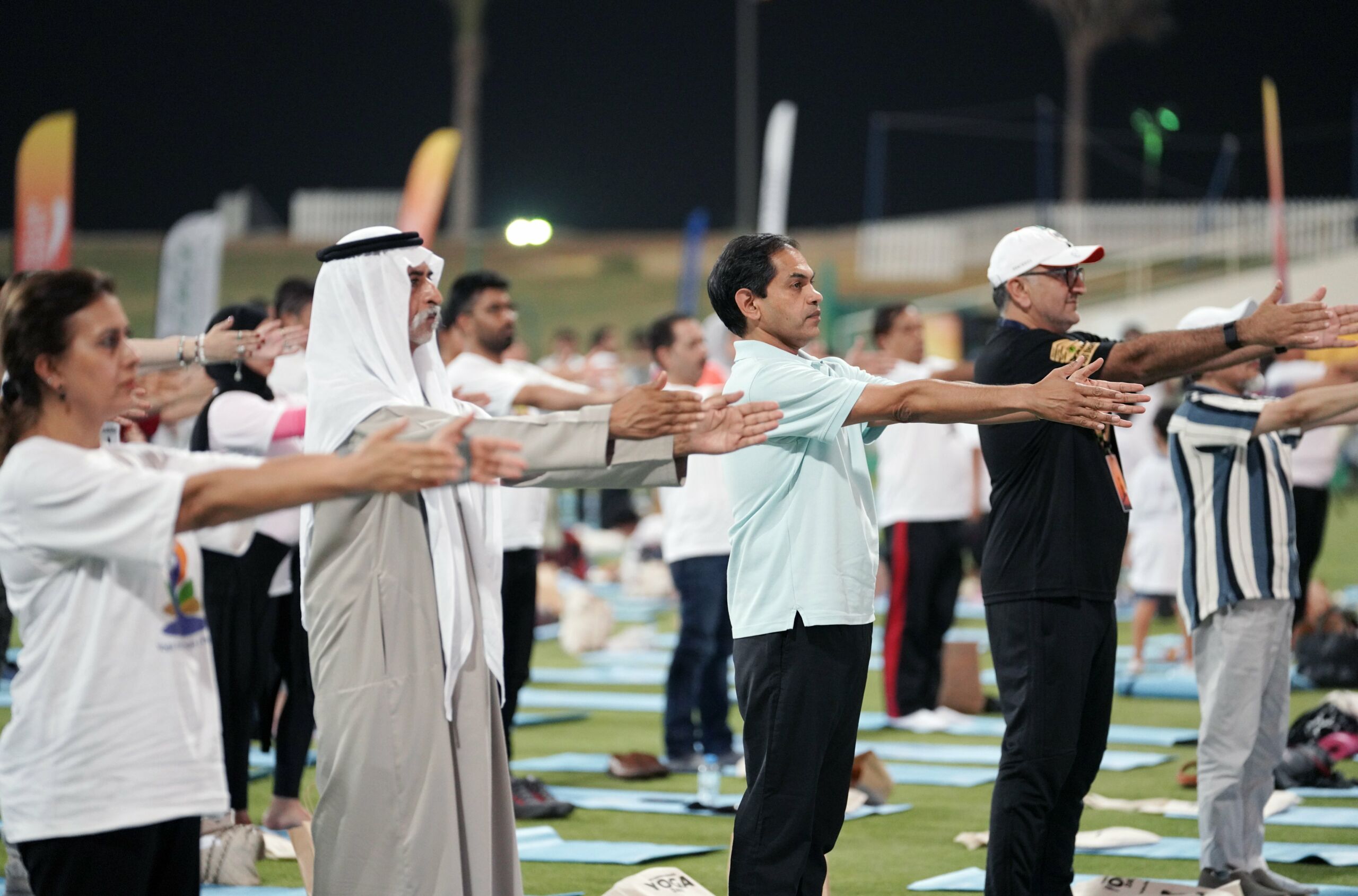 The International Day of Yoga is celebrated globally on June 21. This year the theme was 'Yoga for Humanity.' This celebration was hosted by the Indian Embassy and the Indian People's Forum (IPF), in collaboration with the Abu Dhabi Sports Council (ADSC).