Latest
The UAE President Accepted Condolences Over The Death Of Sheikha Maryam Al Falasi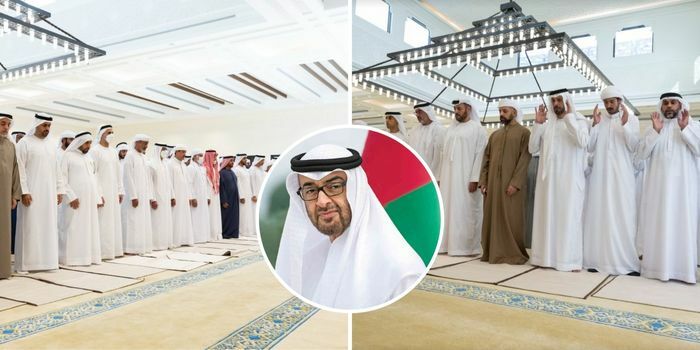 On February 9, His Highness Sheikh Mohamed bin Zayed accepted condolences from UAE Sheikhs and citizens. Also, they expressed their condolences over the death of Sheikha Maryam Al Falasi.
Everyone in attendance extended their heartfelt condolences to the family of Sheikha Maryam Al Falasi
Citizens and Sheikhs expressed their sympathies to the family of the deceased. They also prayed to the Almighty God to grant her His mercy. Moreover, they prayed for His forgiveness and for Him to grant her family patience and solace.
On February 9, Sheikhs and sons of the deceased performed the funeral prayer for Sheikha Maryam Al Falasi
Sheikha Maryam bint Abdullah bin Sulayem Al Falasi was the mother of H.H. Sheikha Salama bint Hamdan bin Mohammed Al Nahyan. Additionally she was the mother in law of President His Highness Sheikh Mohamed bin Zayed Al Nahyan.
Sheikhs, sons of the deceased, and several UAE citizens, performed the funeral prayer at the Sheikh Sultan bin Zayed the First Mosque.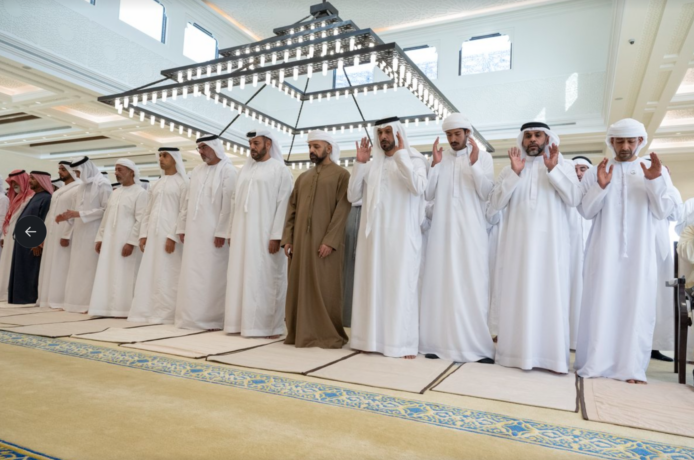 An earthquake with a magnitude of 7.9 hit Türkiye this morning and was felt in Lebanon, Cyprus and Syria. According to Reuters, it was followed in the early afternoon by another large quake of magnitude 7.7.
Watch The Lovin Dubai Show:
Click here to sign up for the Lovin Abu Dhabi newsletter to access the latest trending stories!
Get the latest Dubai news direct to your phone RN! Download The Lovin Dubai app for free RIGHT HERE App Store & Play Store to get the latest trending stories to your phone.