Community
Shein Has Taken Accountability For Selling The Same Design As A Local Fashion Label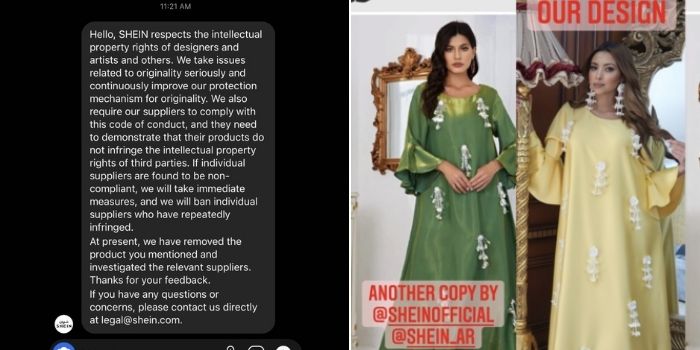 Although it's very common to find similar designs at different stores and fast-fashion brands, shoppers may not know who owns the intellectual property rights of the design. The local fashion label FMM noticed that a couple of their designs were being copied and sold across Shein.
FMM took to their Instastory to share their disappointment. A couple of their designs were sold for much cheaper on Shein but after a few days, they took accountability.
Shein Arabia responded to the local fashion label FMM and has taken accountability for their similar design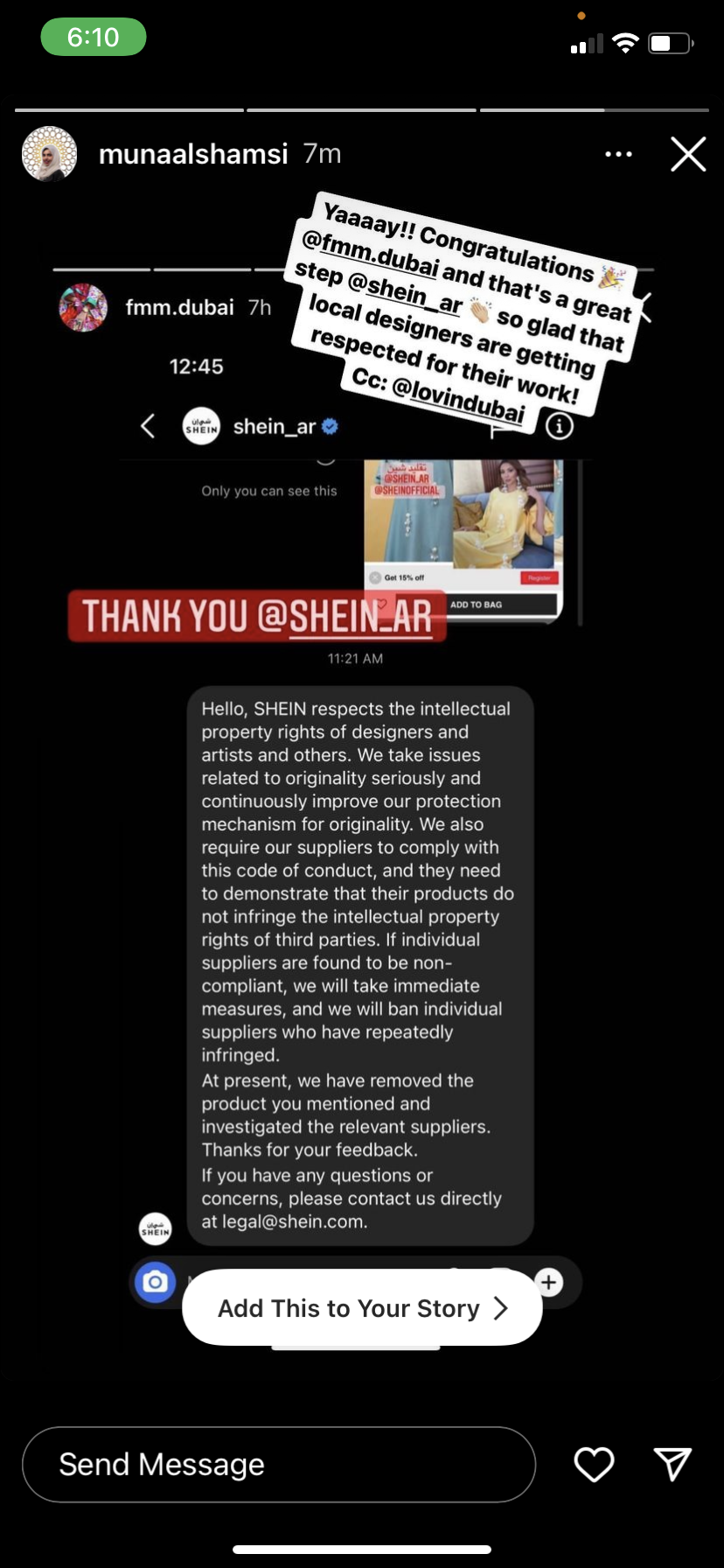 FMM shared Shein's response which stated:
Hello, SHEIN respects the intellectual property rights of designers and artists and others. We take issues related to originality seriously and continuously improve our protection mechanism for originality. We also require our suppliers to comply with this code of conduct, and they need to demonstrate that their products do not infringe the intellectual property rights of third parties. If individual suppliers are found to be non-compliant, we will take immediate measures, and we will ban individual suppliers who have repeatedly infringed. At present, we have removed the product you mentioned and investigated the relevant suppliers. Thanks for your feedback.
The brand took responsibility for its supplier which attempted to copy FMM's design and the design will not be sold on the website anymore
This is a great step from Shein and commendable. This should entice other fashion brands out there to not turn a blind eye to this issue.