Latest
The Abu Dhabi Transportation And Public Parking Systems Will Continue To Run According To The Old Weekend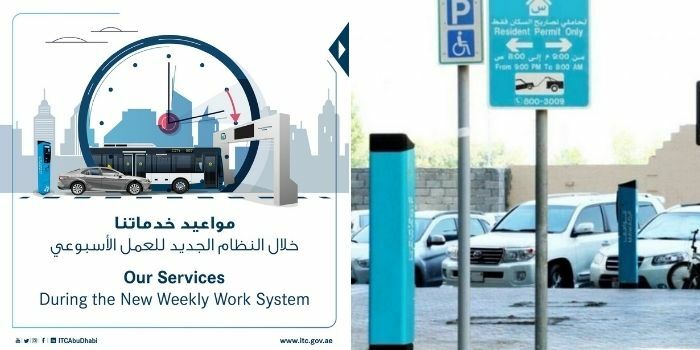 We're well into the new year and adjusting to the new weekend. Opening and closing times for many facilities have changed and so has the Abu Dhabi transportation system.
The Integrated Transport Centre (ITC) of the Department of Municipalities and Transport in Abu Dhabi shared a refresher on Twitter to remind residents of the operation timings.
Although Abu Dhabi is following the new weekend system, the paid street parking (Mawaqif), toll gate (Darb) and transportation systems will remain the same, until further notice

The Darb toll gate system will continue to operate from 7am – 9am and from 5pm – 7pm (also known as peak hours) from Saturday to Thursday. It will be free on Fridays and public holidays. This may change but for now, the charges are still AED4. Total charges for a day have been capped at AED16 with AED200 per month for the first car. It's also AED150 for the second car and AED100 for any additional car after that.
For Mawaqif, the paid public parking system, it'll run from 8am – 12am Saturday to Thursday. It will also remain the same until further notice.
Public transportation like buses and ferries will operate according to their usual schedule.