Announcements
The Louvre Abu Dhabi Is Hosting A Full Moon Kayaking Session!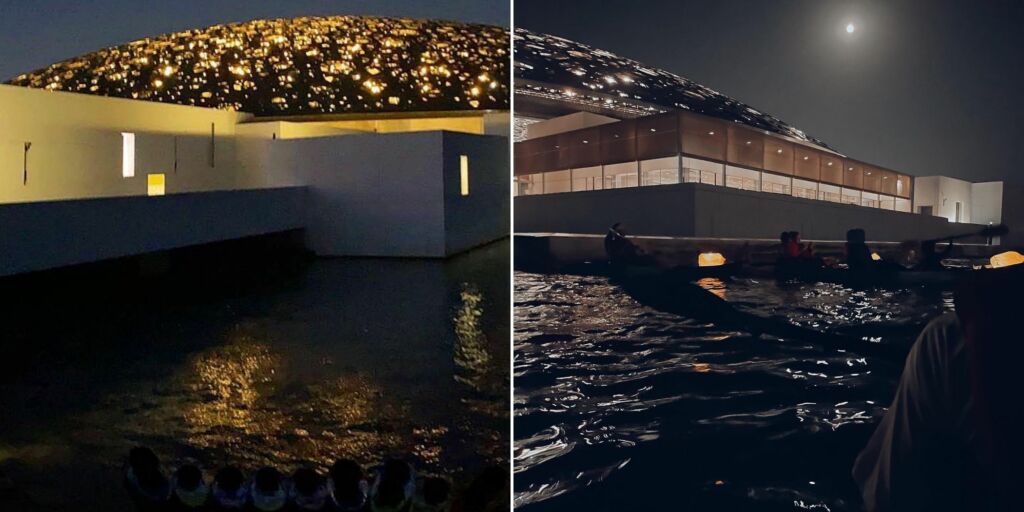 Grab your swimsuits! The Louvre Abu Dhabi is home to some of the most breath-taking exhibitions, artworks and sculptures. The outdoor space is beautiful and is surrounded by bodies of water. So, no wonder the Louvre is hosting full moon kayaking sessions under the full moon on Friday, August 12 and Saturday, August 13.
Sea Hawk announced full moon kayaking sessions by the Louvre Abu Dhabi this weekend
Sea Hawk in collaboration with the Louvre are hosting kayaking sessions on Friday, August 12 and Saturday, August 13. The full moon sessions include a tour around the Louvre under the bright full moon and starry sky.
Additionally, the sessions have two slots at 8:00 pm and 9:30 pm on both days. The session runs for 60 minutes as a guide joins you on your starry night adventure. Plus, Sea Hawk advises you to wear swimwear, bring a towel, and a change of clothes because you will be soaked by the end of the adventure.
The pricing is AED126 per person. However, there are only 25 slots per timing. So, grab your slots!
Book your slots here.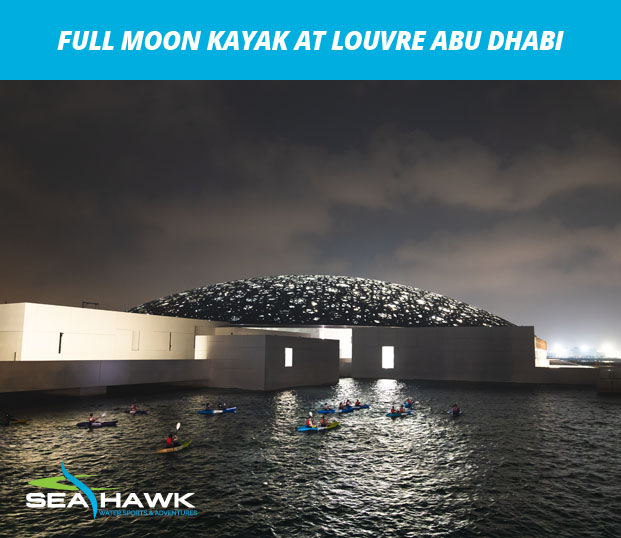 Move away, Superman. We've got the Supermoon and it's shining like never before!
Keep scrolling to see how UAE residents became photography pros…OVERNIGHT.