Dubai
The UAE Just Deployed The First Phase Of A Field Hospital In Turkey's Gaziantep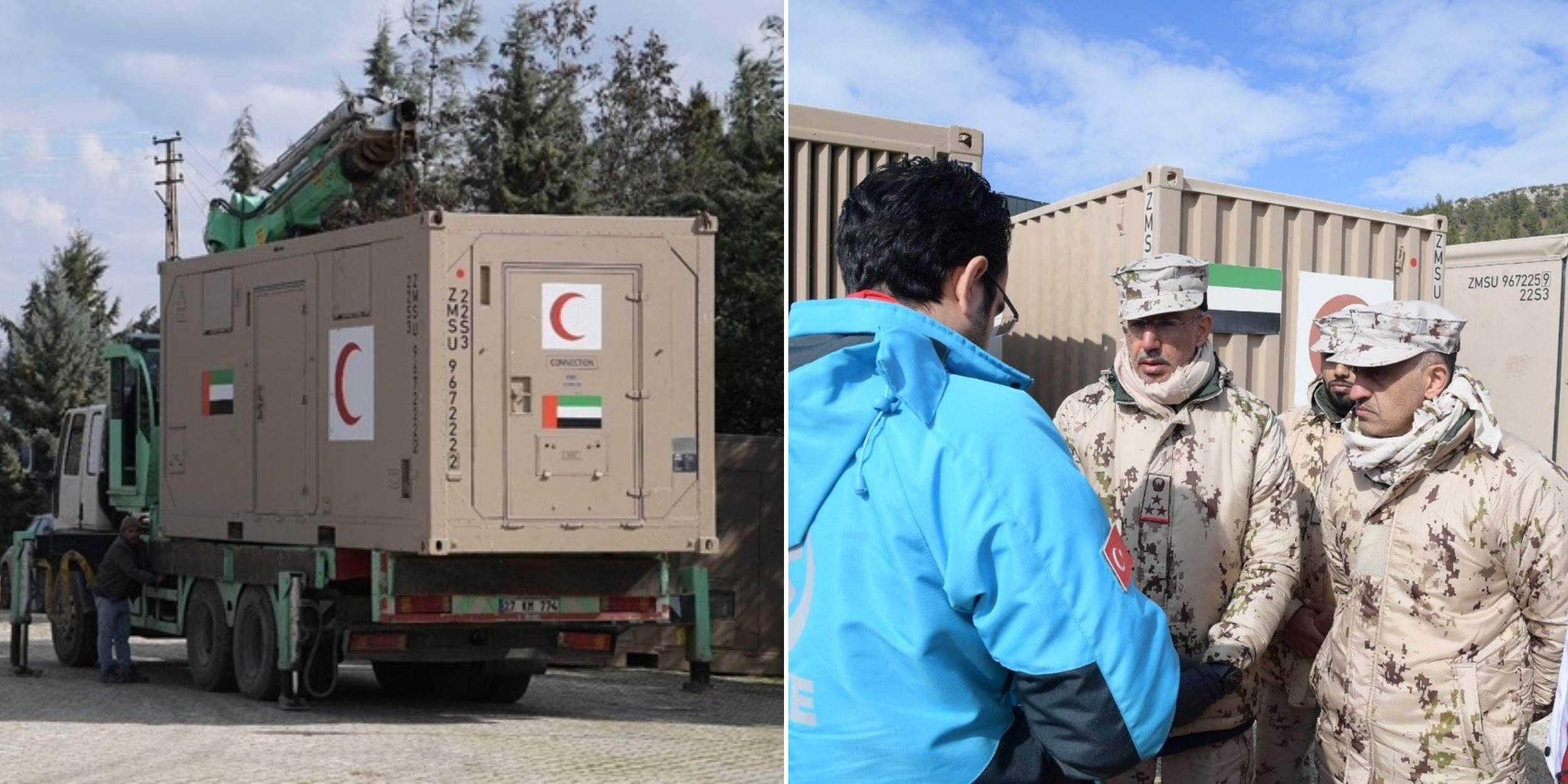 The search and rescue teams of Operation Gallant Knight II have prepared for the mobile field hospital which is located in the Islahiye district of Gaziantep in Turkey
In it's first level, the hospital will offer immediate aid in the form of medical care, diagnostic services, and treatment. It was also be quipped with operation rooms, emergency departments, intensive care units, CT scans, and sterilization facilities.
In the hospital's second phase, a qualified team of 50 doctors, 60 nurses as wells as medical equipment technicians will handle operations.
Moreover, the hospital's services will broaden to include a laboratory, X-ray facility, pharmacy, dental department, outpatient clinics, and inpatient wards with a capacity of 50 beds. An Emirati cadre will also be present to provide additional medical support.
The UAE is committed to providing humanitarian aid and relief to all those in need. This initiative comes as another rung in the ladder towards a heightened sense of human compassion.
'Gallant Knight / 2' to open first phase of field hospital in Gaziantep, #Türkiye#WamNews https://t.co/itiAFLQQJq pic.twitter.com/0xVWvbMkv8

— WAM English (@WAMNEWS_ENG) February 11, 2023
All You Need To Know About UAE's Gallant Knight II Operation And Bridges of Goodness Campaign For Türkiye And Syria