Announcements
In A Viral Video Turkish Chef Burak Ozdemir Shows Off His Impressive Chopping Hand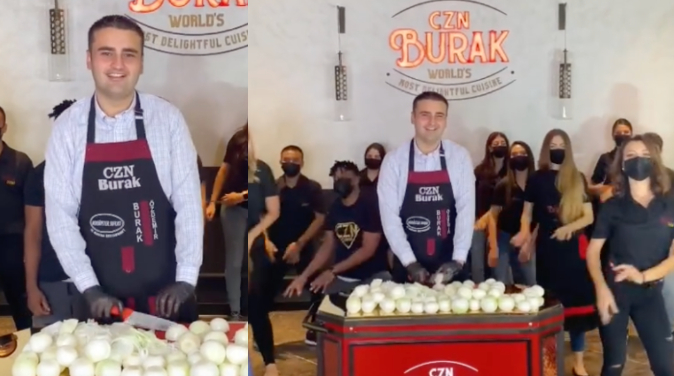 Turkish chef and social media sensation, Burak Özdemir, notorious for his gigantic sized portions of Middle Eastern Foods revealed to his tens of thousands of followers that he will be opening his newest branch right here in DUBAAAAIIIII!!
Burak Özdemir, AKA, Czn Burak thrives on cooking large-sized meals in front of the camera.
In the quirky video, the chef can be seen showing off his chopping skills whilst his staff were dancing in sync to a groovy Arabic number
With over 499.3K followers on Twitter and a whopping 17.7 MILLION followers on Instagram, this Turkish chef has, without a doubt, now become a global sensation.
Czn Burak Dubai 25 Aralıkta açılıyor🤗❤️. Czn Burak Dubai will open on December 25 🤗❤️.Sizce dansımız güzel olmuş mu?🤗❤️ pic.twitter.com/ZNITTw3T6I

— Burak Özdemir (@CznBurak) December 11, 2020
The choreographed dance was impressive but thaaaat seamless chopping… even MORE!
I like the dancing but I like your chopping skills better 😆❤

— Danielle Johnson (@DanniJavaid94) December 11, 2020
The 26-year-old Turkey-based chef rose to fame on social media after 9GAG reshared his 'giant-sized kebab'
Looking to cut back on the calories this festive season?! Then get your hands on this BLACK+DECKER Digital Air Fryer for 59% Off!!!
A much-needed X'Mas gift from you… to you! Love that.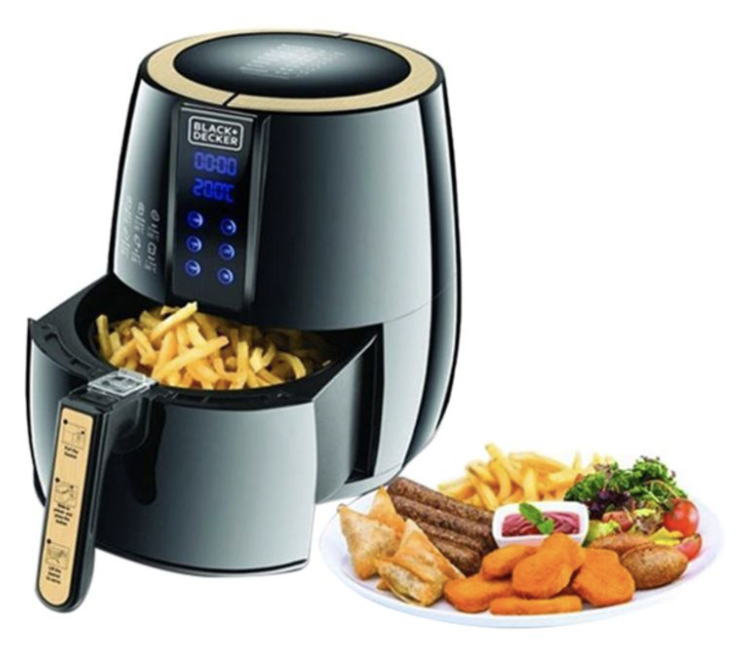 Listen To The Lovin Daily: You Can Register Now To Get The COVID-19 Vaccine In The UAE
Note: This article may contain affiliate links. Lovin Dubai can receive a commission if items are purchased through a link from this post.