Announcements
UAE Rulers Encourage UAE Youth On International Youth Day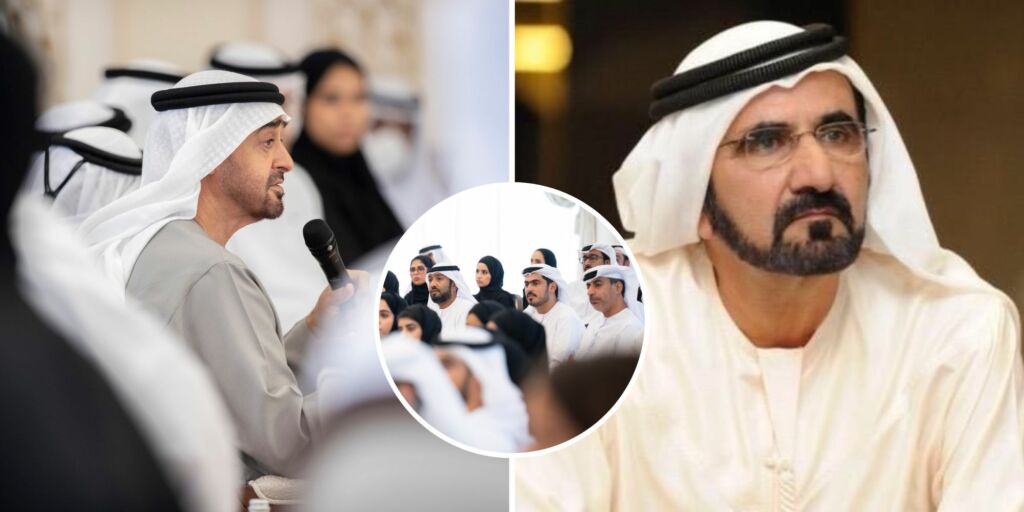 Happy International Youth Day! UAE rulers encouraged the youth of the UAE on social media today, August 12 in honor of International Youth Day.
The UAE President Sheikh Mohamed posted a tweet empowering the youth of the UAE
The tweet reads as follows:
"The UAE youth have proven their worth in all fields and have become a source of inspiration to others. Their empowerment is a top priority and their role is essential in achieving our developmental ambitions. On International Youth Day, I call upon our youth to do more and give more because we expect a lot from them and count on them in the race towards the future."
شباب الإمارات أثبتوا جدارتهم في كل المجالات وأصبحوا مصدر إلهام لغيرهم.. تمكينهم أولوية قصوى ودورهم أساسي في إنجاز طموحاتنا التنموية.. وفي اليوم الدولي للشباب أدعو شبابنا إلى مزيد من الجهد والعطاء لأننا ننتظر منهم الكثير ونعوّل عليهم في السباق نحو المستقبل. pic.twitter.com/tZFxGJpnoA

— محمد بن زايد (@MohamedBinZayed) August 12, 2022
His Highness also posted a tweet in English encouraging the youth of the UAE
The UAE president encourages and empowers the youth of the UAE in his tweet. Additionally, he reiterates the trust the UAE has in them. As the people trust the UAE youth to lead the nation into the future.

Moreover, The Ruler of Dubai His Highness Sheikh Mohammed bin Rashid posted a video on twitter praising the youth of the UAE
View this post on Instagram
Additionally, the tweet read as follows
"The youth of the UAE are the drive of our renaissance. They are the guarantee of our future. The youth of the Emirates are the protectors of our home. Whoever bets on others will lose. And whoever supports them is the winner."
The UAE rulers undoubtedly praise, encourage, and empower the youth of the nation
Not only are the youth of the UAE future leaders and leaders of the nation, but they are also the drive and passion of it. Hence, happy International Youth Day to the youth of the UAE.