Latest
Teenagers Can Now Work In The UAE: Here's How!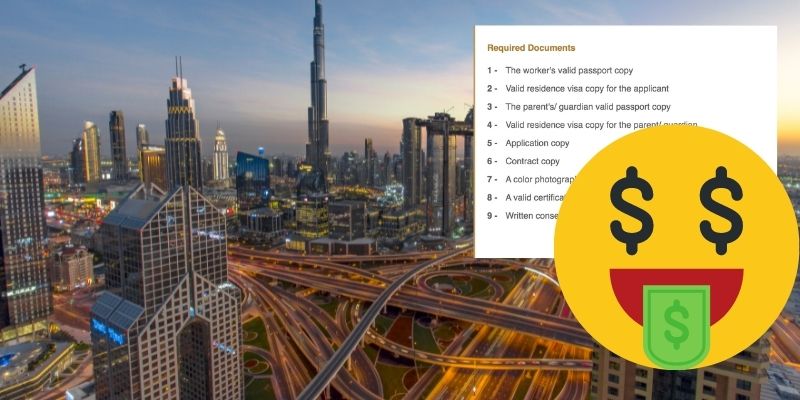 Teenagers can now work in the UAE: Here's how!
Last week it was announced that teenagers between 15 and 18 years old can get work permits in the UAE and now, more information on how to obtain a Juvenile Work Permit has been released by the UAE Ministry of Human Resources & Emiratisation.
Teenagers can
get work permits with a validity of one year, scroll for the process
What documents do you need
The worker's valid passport copy
Valid residence visa copy for the applicant
The parent's/ guardian valid passport copy
Valid residence visa copy for the parent/ guardian
Application copy
Contract copy
A color photograph with a white background of the worker
A valid certificate of fitness issued from competent official health
Written consent of the juvenile's parent or guardian
What's the process?
Applications shall be printed at the service centers ""Tas'heel"" or through establishments participating in the Ministry's e-forms program.
The application will be transferred electronically to the Ministry and fulfilling the conditions contained herein shall be checked and verified
If there is something missing, the customer shall be notified thereof to complete them through the service center "Tas'heel"
In case of fulfilling the conditions and documents, the customer can print the approval notice by visiting the Ministry's website www.mol.gov.ae
Always read the T&C's!
The foreign juvenile shall have a valid residence visa stamped in his passport
The juvenile's relatives shall have a valid residence visa
Approval of the juvenile's parent or guardian shall be obtained
The juvenile shall be medically fit
The juvenile's age shall not be below 15 years and shall not exceed 18 years
The permit shall be valid for a period not exceeding one year
Works to be assigned to the juvenile shall not be among those mentioned in the ministerial decree No. 1189 of 2010 in accordance with the enclosure
The license of the establishment submitting the application shall be valid and free from any violations
The establishment shall have an e-signature card at the Ministry
What's the cost?
Request for initial approval of a new electronic work permit (Juvenile work) • 1st Category: AED 100 • 2nd Category: Level (A) AED 100 – Level (B) AED 100 – Level (C) AED 100  • 3rd Category: AED 100
Initial approval of a new electronic work permit (Juvenile work) • 1st Category: AED 500 • 2nd Category: Level (A) AED 500 – Level (B) AED 500 – Level (C) AED 500 • 3rd Category: AED 500