feature
A Resident Documented Her Date At Dragon Mart In The Best Way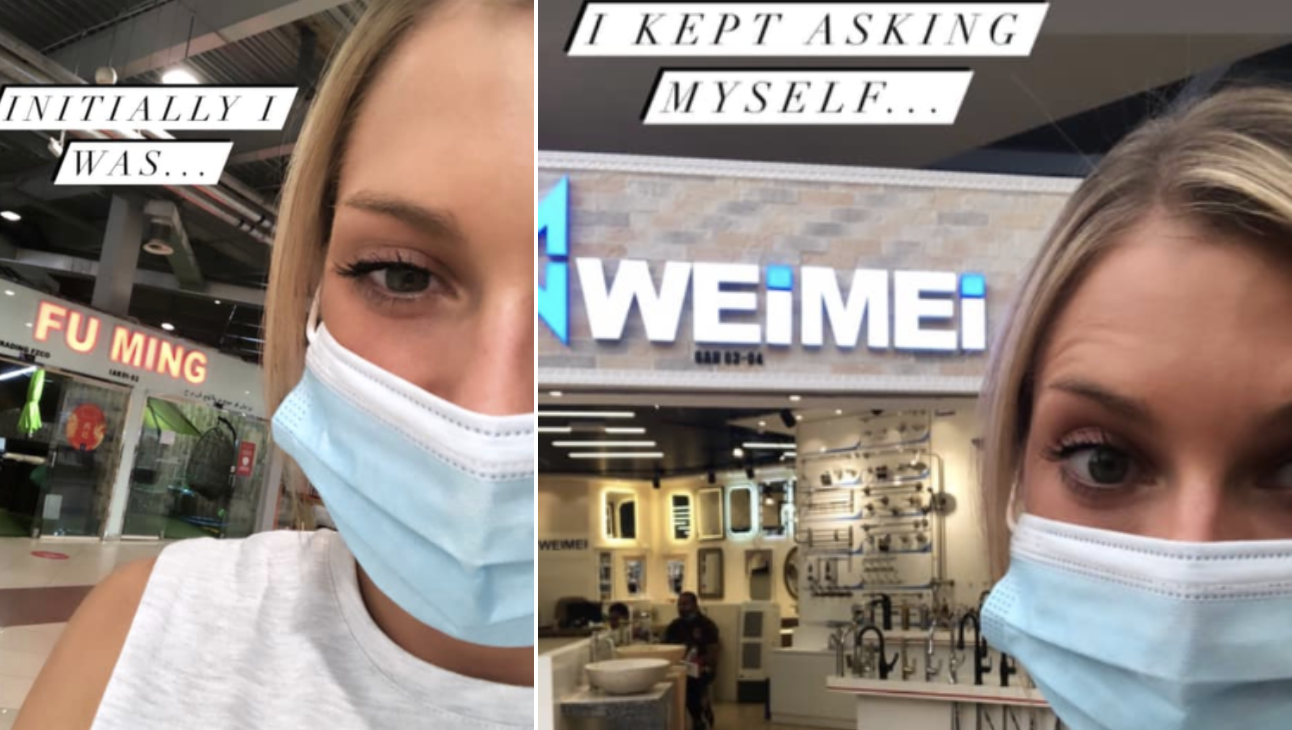 A couple went on a date to Dragon Mart and it's getting attention for the best reasons.
ICYMI, Dragon Mart is actually the largest hub for trading Chinese products outside mainland China and it's your go-to for affordable bits and bobs, featuring everything from furniture and fashion to bikes, plants, hardware and SO MUCH MORE. (A special shout out to the lighting section at Dragon Mart, it's the BOMB).
Rebecca Smith added some snaps of her date to Facebook to an album titled, 'When the other half picks Dragon Mart as your "date day" destination" and it's already racked up thousands of likes and comments.
With a mask and a camera phone, check out how Rebecca got creative
Not exactly the dream date situation
At least she's honest
10/10 for creativity!
Same though
Anyone else paying attention to the fab bathroom fittings?
The ultimate couple challenge: Survive a trip to Dragon Mart
Residents are being reminded to commute safely and to continue to follow the precautionary measures of personal hygiene to maintain their health and safety when out in public
If you've run out of disposable masks or are looking for quality reusable masks to avoid being fined AED 3,000, then check these out:
1. A pack of 50 three-layer disposable medical face masks for AED 10.70.
2. Advance reusable face mask, suitable for when you go running or cycling for AED 14.90.
3. Pack of 8 adjustable and slightly more affordable reusable face masks with breathing filters and earloops, for AED 68.00.