Community
Sherine Abdel Wahab's Brother And Mother Share Their Side Of The Story With Amr Adib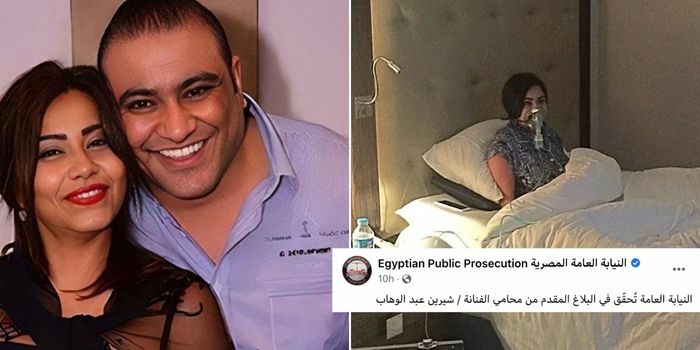 This story goes WAY back and yet it's all anyone these days could talk about. The internet is going absolutely ballistic with speculations about Sherine Abdel Wahab.
It all started last week when Sherine and her ex-husband Hossam Habib reconciled. This doesn't mean that they re-married, however, they have been spending a lot of time together according to her family.
Around 5 days later, Sherine's lawyer, Yasser Kantoush accused her brother, Mohamed Abdel Wahab and admitting her to a hospital for addiction
View this post on Instagram
Fans of Sherine Abdel Wahab shared their concern after hearing that Mohamed Abdel Wahab assaulted her and took her to a hospital.
Mohamed Abdel Wahab and their mother, Karima Abouzeid, shared their side of the events with presenter Amr Adib to set the record straight
Mohamed claimed that he did not assault his sister but did in fact visit her home in Tagamoa and had her transported to the hospital to treat her addiction after hearing of his drug use the past few days. He also stated that she and her ex-husband Hossam Habib began using drugs together after reconciling.
The Egyptian Public Prosecution stated that it will be investigating the case as testimonies have been contradictory
Watch this TikTok for the whole story!