fifa-world-cup
8 Luxury Hotels In Doha To Stay At For The World Cup Qatar 2022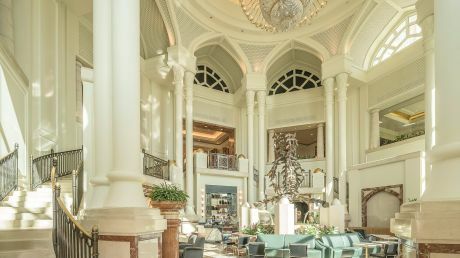 Apart from being a haven for shoppers, Doha is known for its breathtaking urban landscapes, elegant architecture, and of course, opulent luxury hotels.
Some of the finest amenities that are to-die-for are found in these luxury hotels in Doha.
Here are eight of the most well-known luxury hotels in Doha whether you are visiting the city for the 2022 Qatar World Cup or just for leisure
St. Regis Doha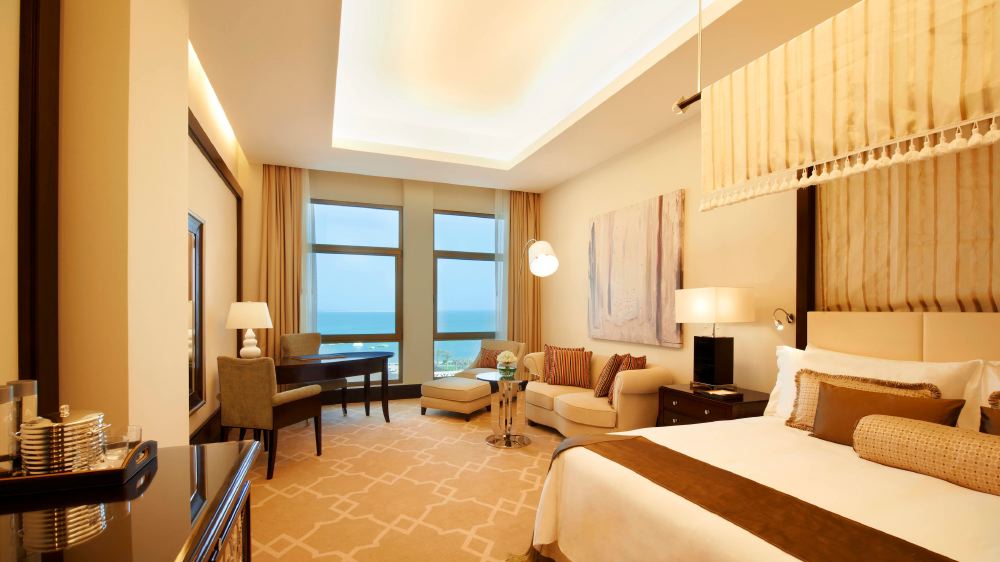 Location: Doha West Bay
The St. Regis Doha, one of the best hotels in Qatar, offers the ideal setting for your World Cup experience. The hotel offers a resort-style experience while maintaining city conveniences thanks to its spectacular position on the Arabian Gulf.
Dusit Doha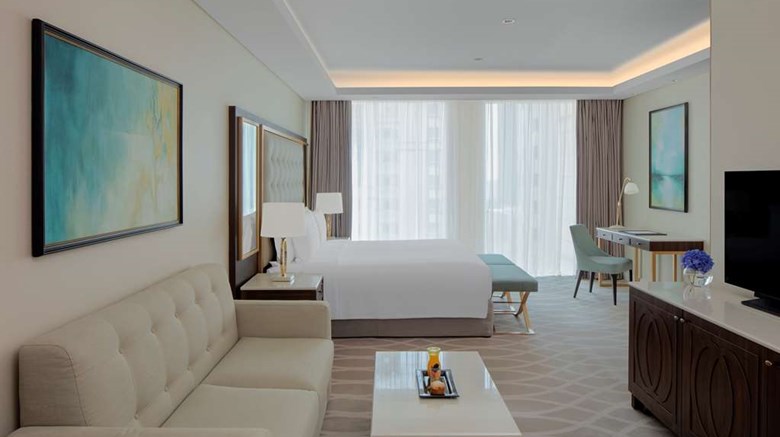 Location: Diplomatic Area, West Bay
The Dusit Doha brings visitors close to Doha's picturesque Corniche as well as shops, restaurants, and West Bay's best attractions. Modern guest rooms inside the building include floor-to-ceiling windows that let in lots of natural light, and there are also many other amenities available to visitors.
While guests wishing to stay active will appreciate the well-equipped fitness centre, the rooftop pool and lounge offer the ideal setting for relaxation and refreshment.
Millenium Plaza Doha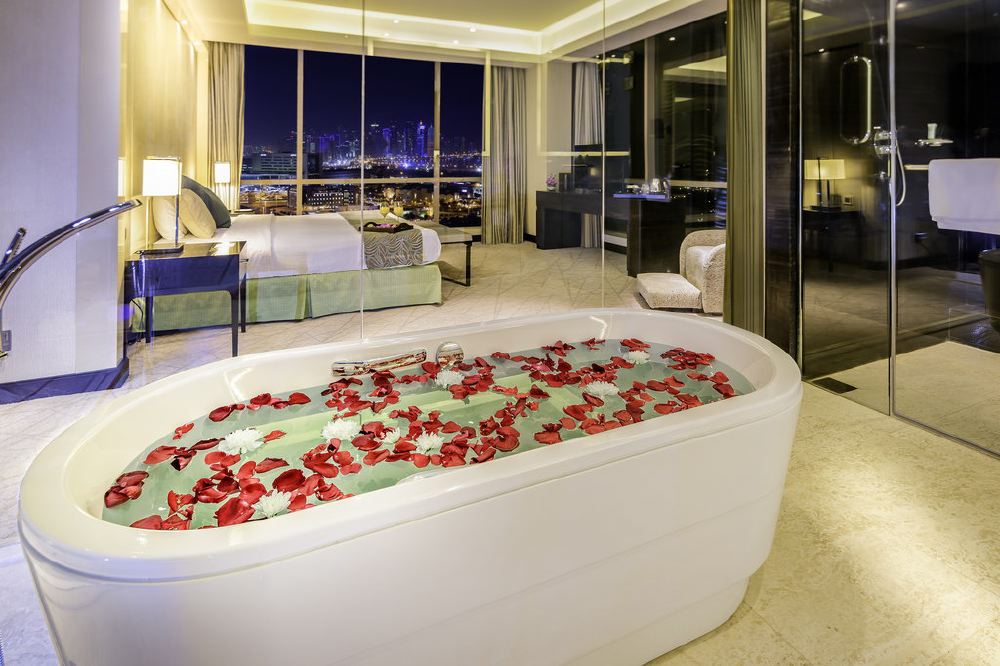 Location: Suhaim bin Hamad Street
The Millennium Plaza Doha is a wonderful option for the 2022 World Cup because of its convenient position near stores, restaurants, and Souq Waqif, one of Doha's busiest markets.
The guest rooms are contemporary, generously sized, and provide free wifi. A number of amenities are available for use by visitors at the Millennium Plaza Doha, including a tranquil spa and a fully furnished fitness centre.
Park Hyatt Doha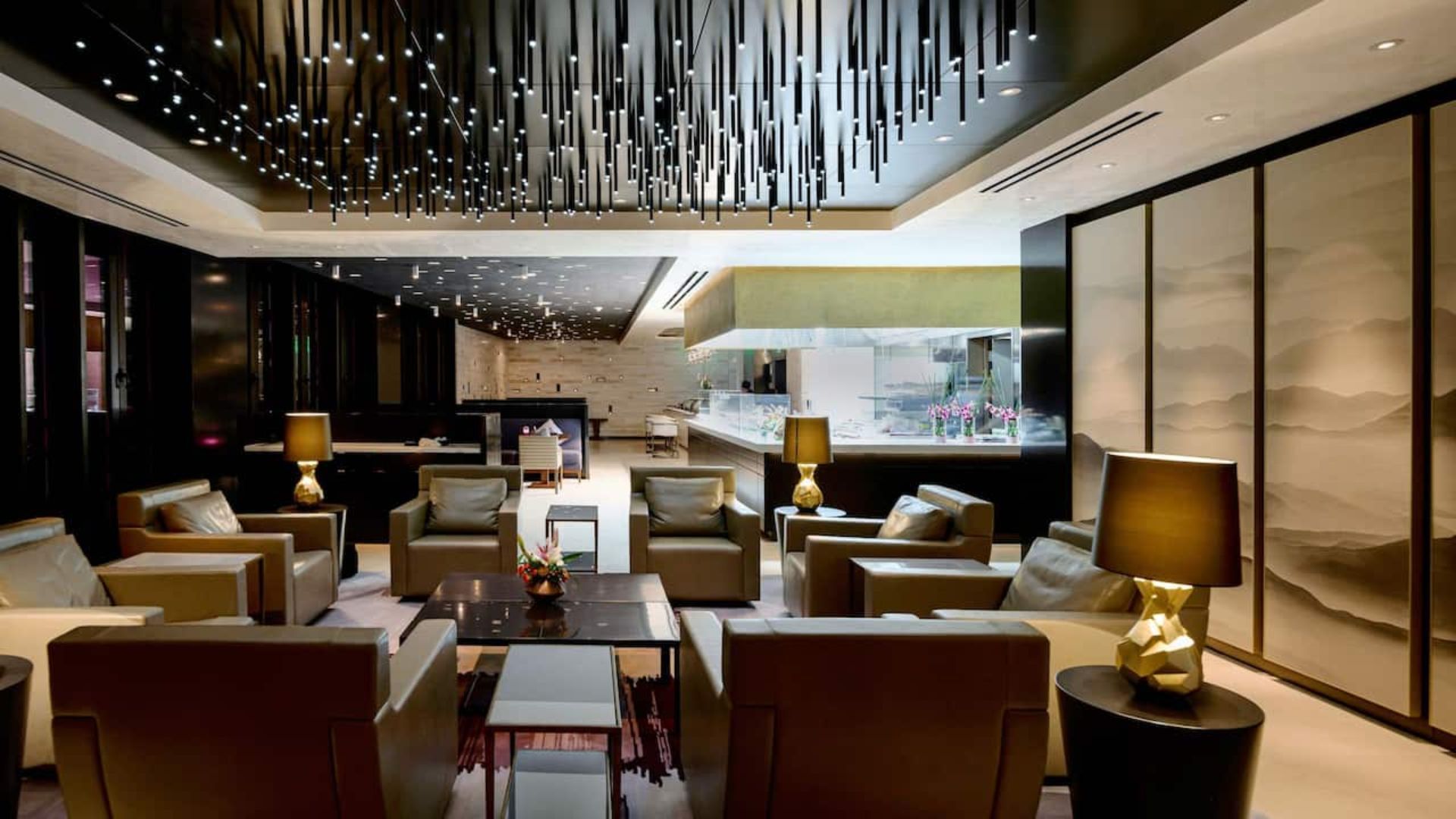 Location: Downtown Msheireb
The Park Hyatt Doha, which exudes sophistication and elegance, is one of Qatar's most well-known luxury hotels for a variety of reasons. The hotel is roughly 16 kilometres from Hamad International Airport and is situated in Downtown Msheireb, 1.4 km from Souq Waqif.
Three fine-dining restaurants, Sora, Opus, and Anis, providing top-notch Japanese and Qatari cuisines, an outdoor pool, restorative spa services, and concierge services are just a few of the luxurious features that make this a great place to stay in luxury.
Mandarin Oriental Doha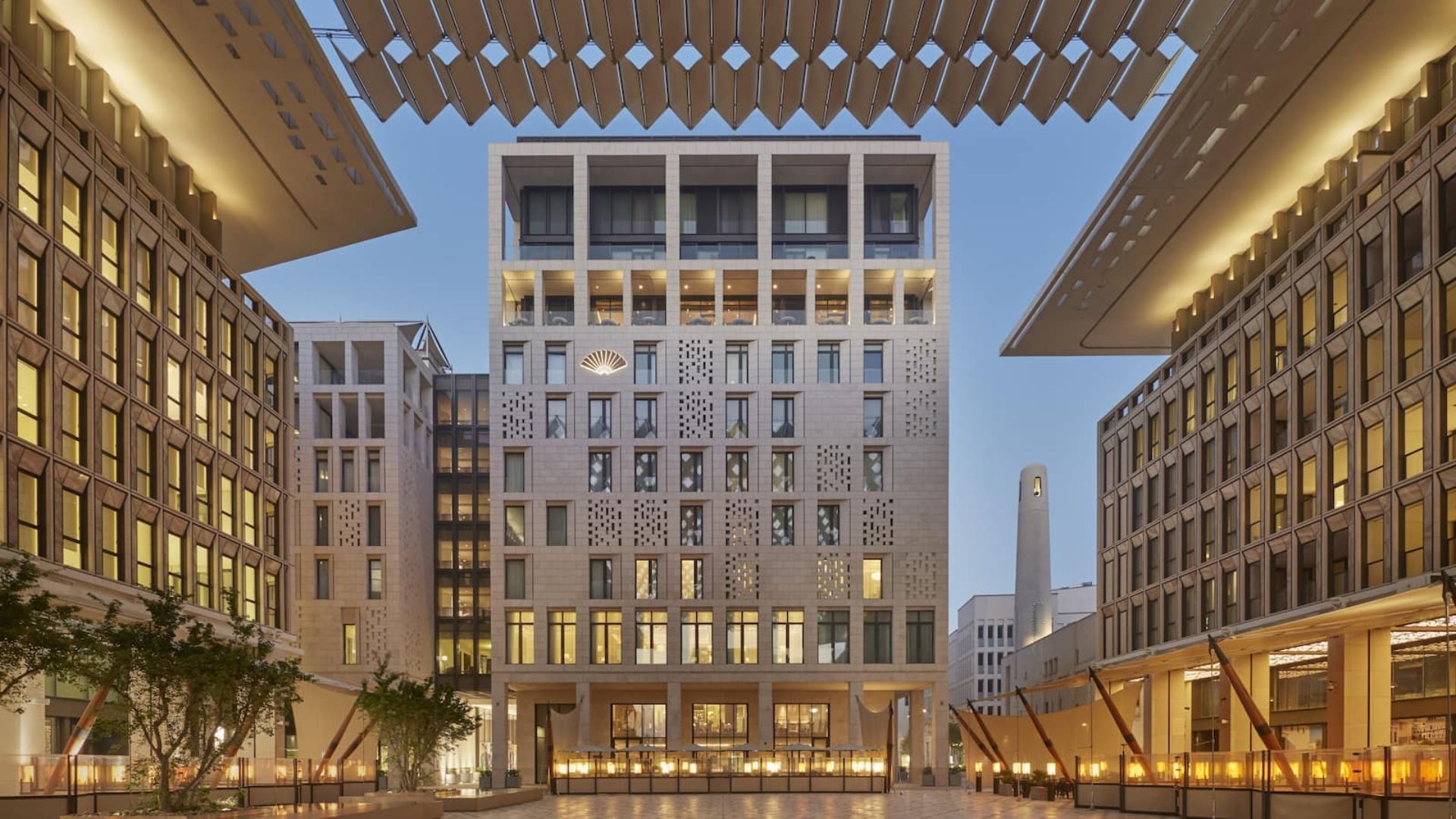 Location: Downtown Msheireb
The Mandarin Oriental, created by the renowned David Collins Studio, is the ideal fusion of modern architecture and traditional Qatari architecture. The Mandarin Oriental is as opulent as it gets, offering two rooftop swimming pools, a variety of zen-like spa services, a sauna, an indoor pool, and different lodging options like rooms, suites, and serviced apartments.
Banyan Tree Doha at La Cigale Mushaireb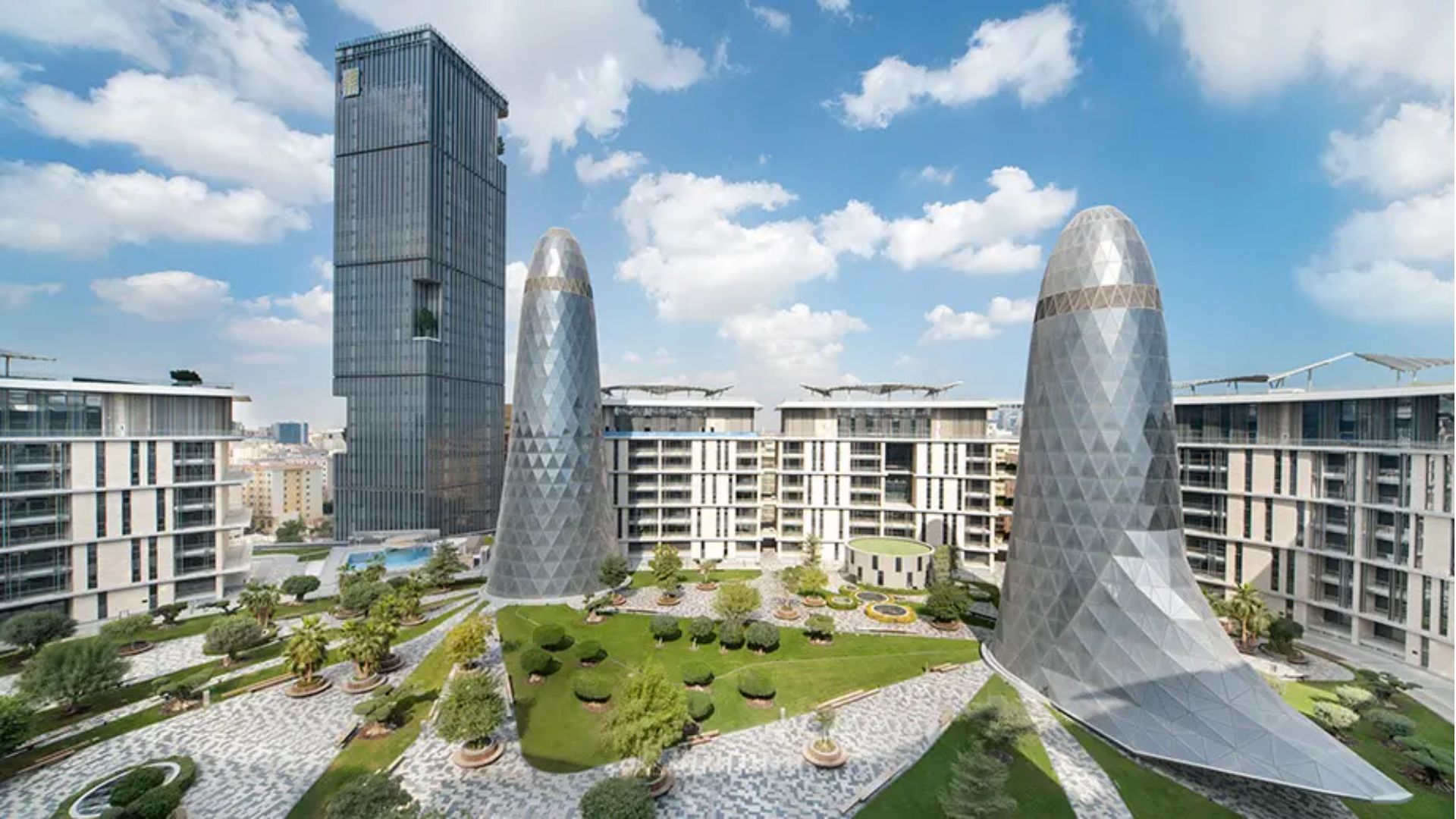 Location: Doha Oasis Project
This hotel boasts distinctive qualities and cutting-edge services that will make your stay even more enjoyable, including direct access to a renowned department store, an indoor immersive theme park, and an exclusive multiplex.
The Banyan Tree Doha at La Cigale Mushaireb offers a wide range of hotel and suite options in addition to outstanding serviced homes. One is certainly spoiled for choice when it comes to food, with three fine-dining establishments serving traditional Indian, Thai, and Italian cuisines, a bakery and confectionery cafe with an Asian flair, and a lounge.
Four Seasons Hotel Doha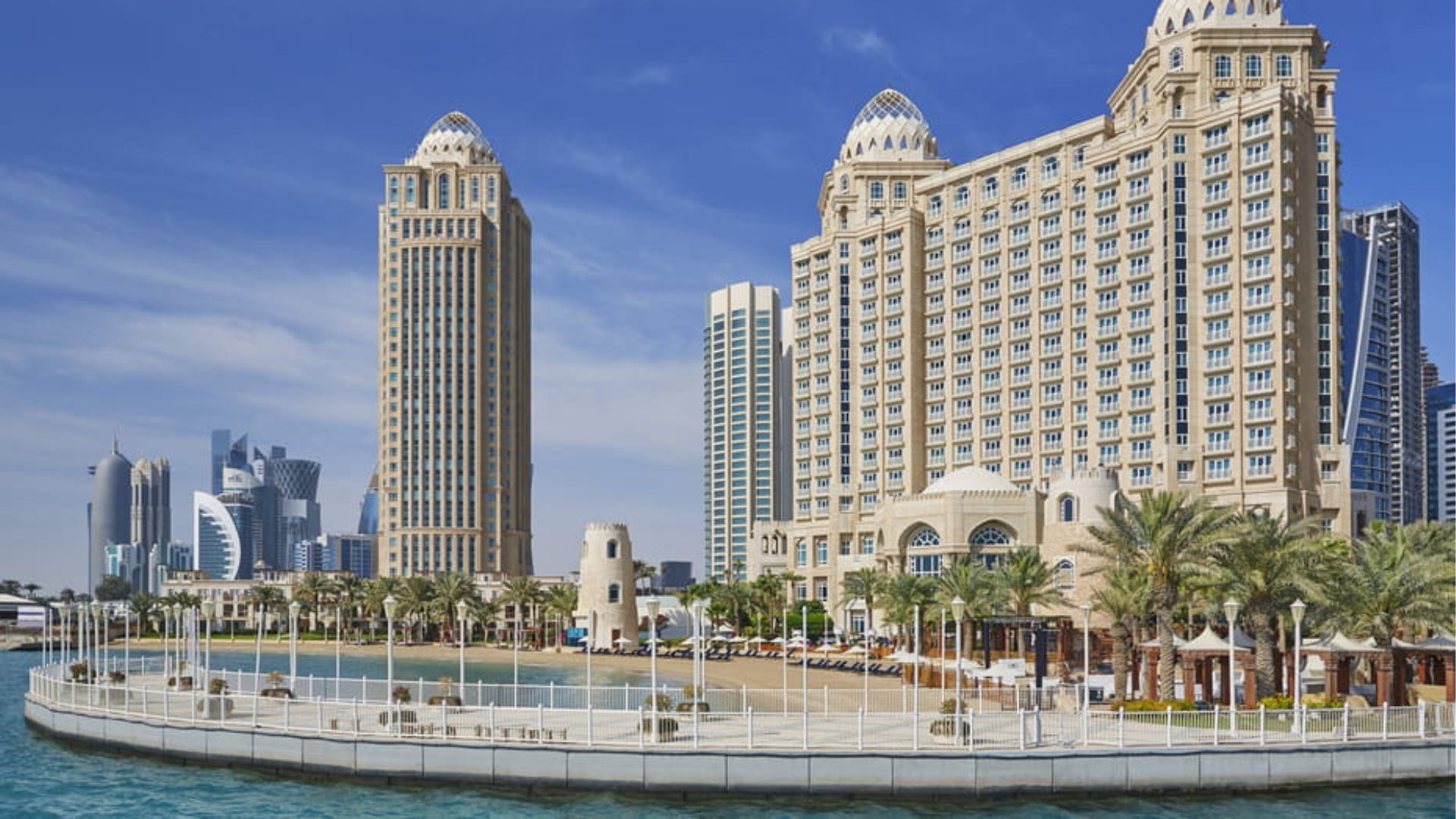 Location: Doha Corniche
This opulent hotel boasts air-conditioned suites with balconies overlooking a private beach, seven restaurants, five unique pools, including grotto ones, award-winning spa getaways, and a fitness centre.
The largest Nobu restaurant branch in the world is located at the Four Seasons Hotel Doha and offers cuisine created by famed Japanese chef Nobuyuki Matsuhisa. You can also take advantage of a poolside grill, a tea lounge, and a coffee shop. Its breathtaking bars and lounges provide panoramic views of the Marina and the Arabian Gulf, where you may spend a glamorous evening while indulging in mouthwatering Arabic cuisine and fragrant shisha.
Marsa Malaz Kempinski, The Pearl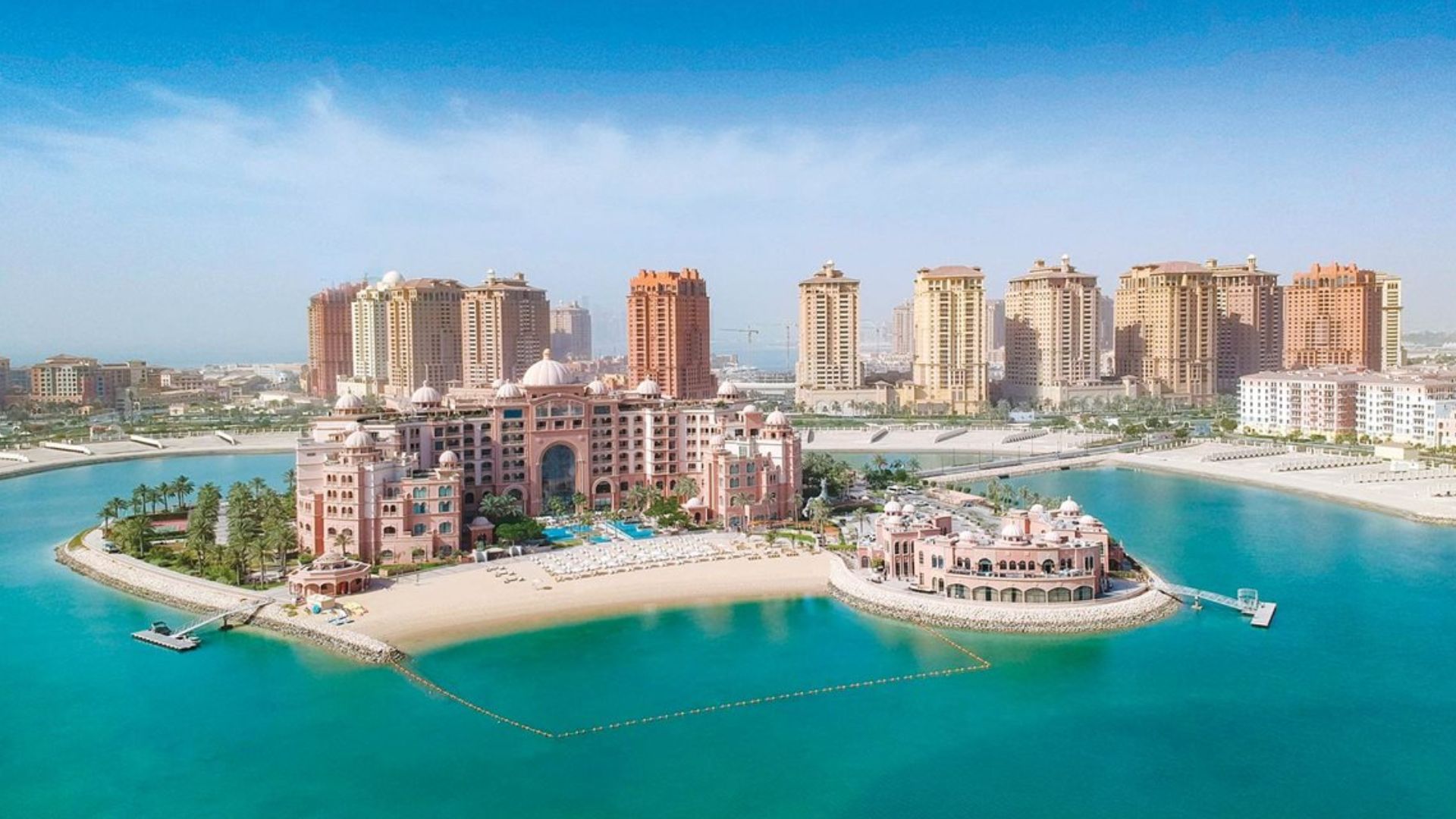 Location: Doha Costa Malaz Bay, Marina Drive
In addition to having an expansive spa by Clarins and a private beach, Marsa Malaz Kempinski, The Pearl in Doha also has outdoor pools. The rooms at this five-star resort, which is located on a private island, provide stunning views of the aquamarine sea.
A tennis court, a fitness centre, and a variety of activities for all ages are also available round-the-clock on the magnificent site. It features upscale services like private parking, room service, concierge service, Wi-Fi, business centres, limo service, paddle court, kids area, and personal butler service to ensure absolute luxury in a palatial setting.
No matter where you end up staying, make sure you wind down and relax!