fifa-world-cup
Qatar Is Submitting The Largest Football Boot In The World To Guinness World Records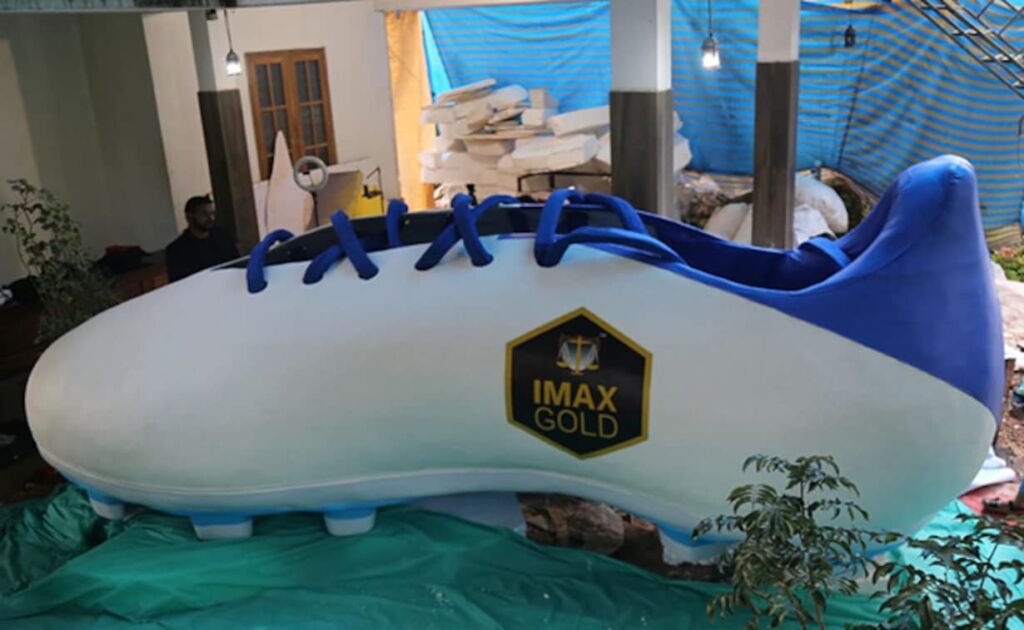 The world's largest football boot will be displayed on November 14 at the Katara Cultural Village in Doha as the FIFA World Cup Qatar 2022 nears!
The football boot will be the subject of a Guinness World Record attempt by Qatar
Focus International, an NGO, will put the massive boot on display at different locations in Doha.
As for the boot itself, it was built by a private firm named IMAX Gold Rice Products and designed by Guinness World Record holder artist and curator M Dileef. He is the also the man behind the longest Quran in the world, the biggest marker pen, the bicycle, the cleaner, the screwdriver, among other Guiness records.
The world's largest football boot is 17 feet long, 7 feet high, weighs over 500 kilogrammes, and is composed of the same materials used to produce football boots, including fibre, leather, rexine, foam sheet, and acrylic sheet.
Its construction took from April to October of this year– a whopping seven months.
India's inaugural international football game at the 1948 London Olympics served as the inspiration for the enormous boot, because some players on the Indian team were barefoot when they went toe-to-toe (literally) with France.