Announcements
The Dubai Safari Park Is Nearly Back Open!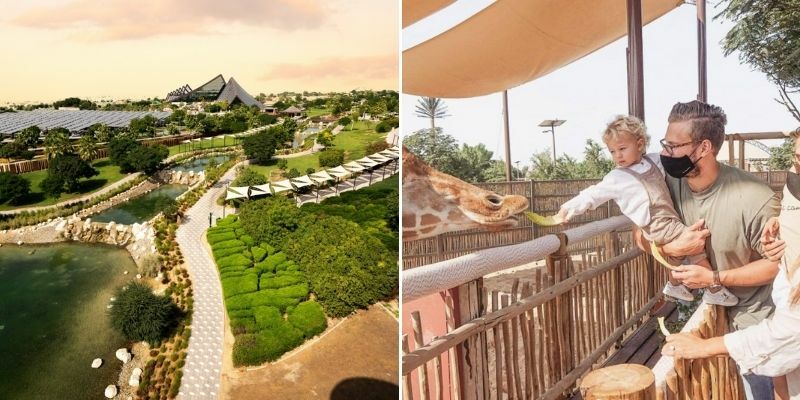 The Dubai Safari Park Is Nearly Back Open!
The UAE is putting on the ultimate show as EXPO 2020 Dubai draws near, with the opening of Ain Dubai, Maddam Tussauds both announced in the same month, and now it looks like one more big tourist attraction will open shortly.
Dubai Safari Park announced it will open for the new season on September 27. The park is home to the world's first drive-through croc exhibit (ehm, amazing!) the UAE's largest group of baboons, the largest drive-through lion exhibit, and the UAE's only hippo and tiger exhibits. Spread across 116 hectares, in total 3,000 animals call the park home…
And with new species and 111 NEWBORNS to look forward to, you know the crowds are going to be clamoring to visit the park
View this post on Instagram
This year, there will be unique experiences that let you get close to the animals
The park is like a safari experience and is 'among the best in the world' according to Ahmed Al Zarooni, Director of Public Parks and Recreational Facilities Department at Dubai Municipality.
Get ready to come face-to-face with ungulates, carnivores, birds, reptiles, primates and small mammals including several endangered ones.
Learn more about Dubai Safari Park here
View this post on Instagram
Read next: Here's How The UAE Has Been Helping Afghan Refugees
Following the governmental overthrow in Afghanistan, the UAE has temporarily hosted over 8,500 Afghan refugees at the Emirates Humanitarian City, Abu Dhabi (EHC).
In total, 40,000 refugees were successfully evacuated from Afghanistan into various other countries and the UAE has been working tirelessly to ensure that for those landing here, their stay here is comfortable before they move onto a third party country.
The Emirates Humanitarian City currently provides the evacuees with medical treatment and shelter while keeping in mind their safety, security, and comfort. The arrivals include the Afghan robotics and cyclist teams, as well as human rights activists and their families who previously resided in Afghanistan. Since their stay in the UAE is only temporary, the evacuees will then travel further on to the North American countries from here.