Feature
Here's How The UAE Has Been Helping Afghan Refugees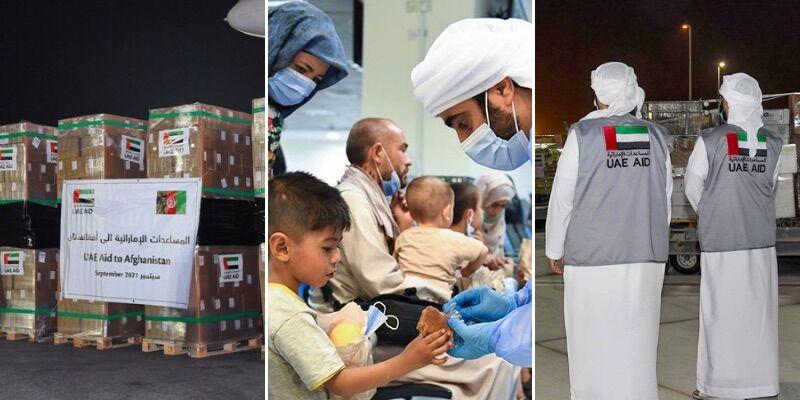 Following the governmental overthrow in Afghanistan, the UAE has temporatily hosted over 8,500 Afghan refugees at the Emirates Humanitarian City, Abu Dhabi (EHC).
In total, 40,000 refugees were successfully evacuated from Afghanistan into various other countries and the UAE has been working tirelessly to ensure that for those landing here, their stay here is comfortable before they move onto a third party country.
The Emirates Humanitarian City currently provides the evacuees with medical treatment and shelter while keeping in mind their safety, security, and comfort. The arrivals include the Afghan robotics and cyclist teams, as well as human rights activists and their families who previously resided in Afghanistan. Since their stay in the UAE is only temporary, the evacuees will then travel further on to the North American countries from here.
A royal welcome: Crown Prince MBZ welcomed individuals & families who have recently arrived from Afghanistan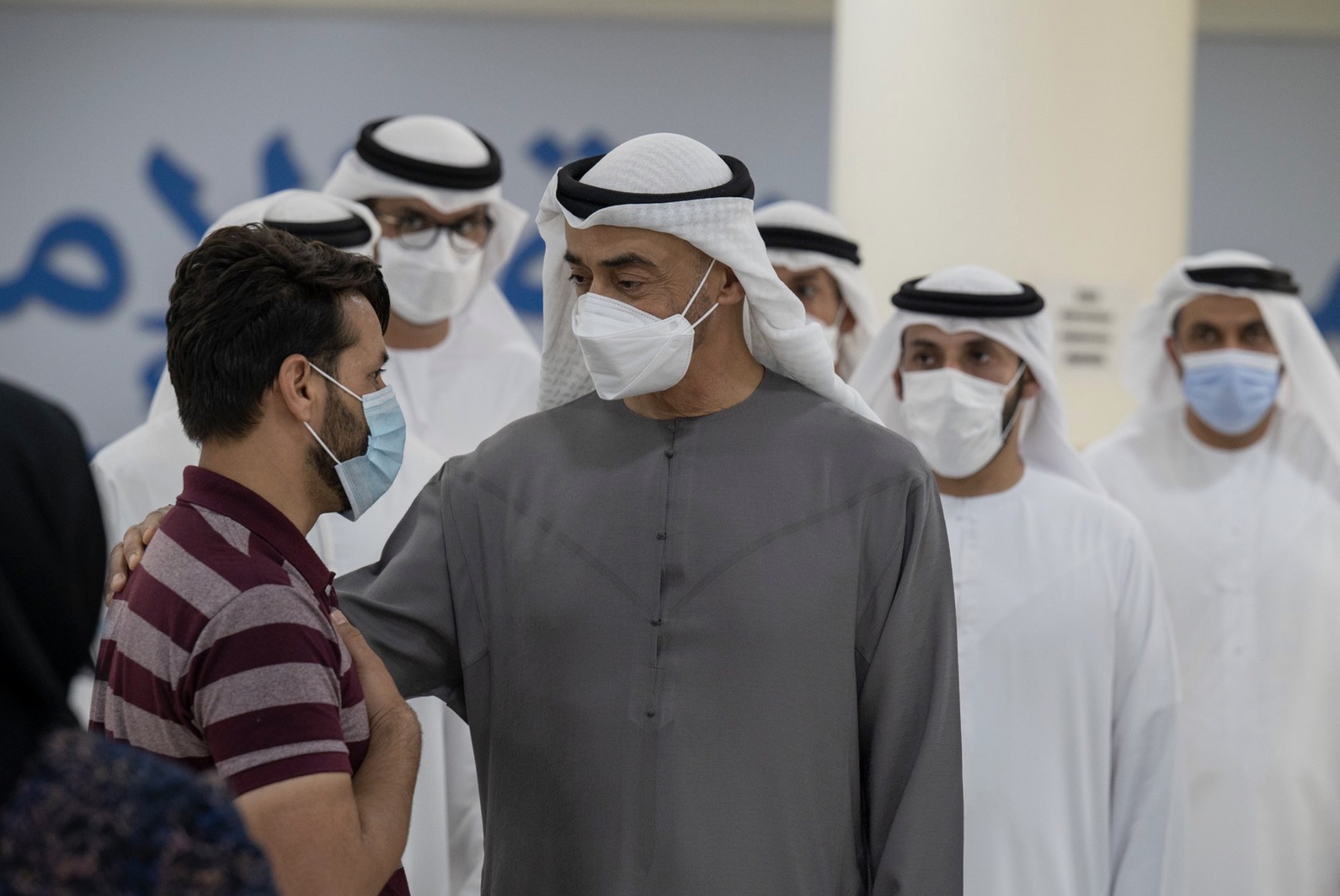 Volunteers are working tirelessly to help out with any non-medical help
Any non-medical requirement is fulfilled by volunteering teams from national organisations like Emirates Red Crescent, Abu Dhabi Police, etc. Acting on a tie-up with the USA, the UAE has set up a transit hub within the country that allows travellers from Afghanistan to undergo various health and security check-ups in Abu Dhabi before they fly out to other countries. This is being coordinated by the National Emergency Crisis and Disaster Management Authority, US Embassy, Customs and Border officers, as well as Consular officers to ensure a safe and timely process.
They have also sent 12 aircrafts carrying a total of 285 tonnes of aid to Afghanistan through the established airbridge to provide for the basic needs of the people living there. The latest plane carrying aid consisted of 30 metric tons of food supplies, relief aid and medical assistance and was sent on 13th of September 2021.
Ibrahim Bumalha, Dubai Ruler's Advisor for Humanitarian and Cultural Affairs and Chairman of the Board of Trustees of the Establishment, said sending planes with humanitarian aid is a part of the directives of His Highness Sheikh Mohammed bin Rashid Al Maktoum, Vice President, Prime Minister and Ruler of Dubai.
The UAE is currently hosting a huge number of Afghani men, women & children in Emirates Humanitarian City, a purpose-built development of homes, healthcare and entertainment facilities. So glad these people that could so easily get forgotten are safe and well taken care of. pic.twitter.com/Ip8cgvf7Bi

— William Mullally (@whmullally) September 8, 2021
The goal of the city is to provide aid to humanitarian crises
The Emirates Humanitarian City was established in 2020, with the main goal being to provide global aid to humanitarian crises and to further UAE's mission to assist economic stability. The EHC has previously helped by transforming into a quarantine facility, where patients who tested positive for COVID-19 could quarantine free of cost. The EHC is complete with playgrounds, supermarkets, and various other indoor and outdoor recreation facilities for its inhabitants. The act of assisting the needy is according to the beliefs and values of the country based on tolerance, respect, and love.