Announcements
Emirates Is Resuming Flights To The US After The Temporary Suspension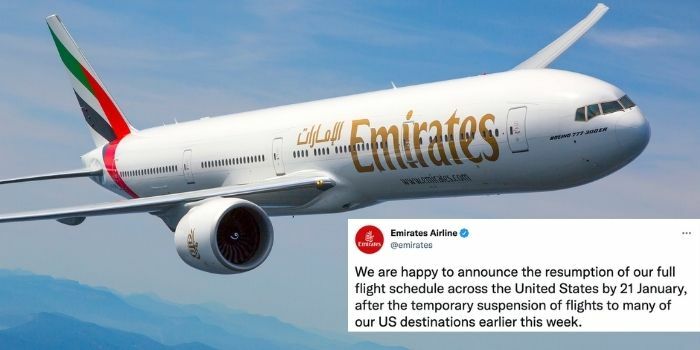 From January 19, 2021, Emirates Airlines announced the suspension of passenger flights to 9 US cities over the rollout of 5G networks. The affected cities were Boston, Chicago, Dallas Fort Worth, Houston, Miami, Newark, Orlando, San Francisco, and Seattle.
The suspension would've been temporary but no announcement was made as to when they're likely to resume… until today.
Emirates announced the resumption of their full flight schedule across the United States by 21 and 22 January, 2022
More travel updates here.
We are happy to announce the resumption of our full flight schedule across the United States by 21 January, after the temporary suspension of flights to many of our US destinations earlier this week. https://t.co/QgOiKZoNCg (1/4) pic.twitter.com/6N12iV6fAU

— Emirates Airline (@emirates) January 20, 2022
Chicago,
Dallas Fort Worth,
Miami,
Newark,
Orlando
, and
Seattle flights are resuming from January 21 and
Boston, Houston, and San Francisco flights are resuming from January 22
Passenger flights to New York, Los Angeles & Washington DC will continue to operate as normal.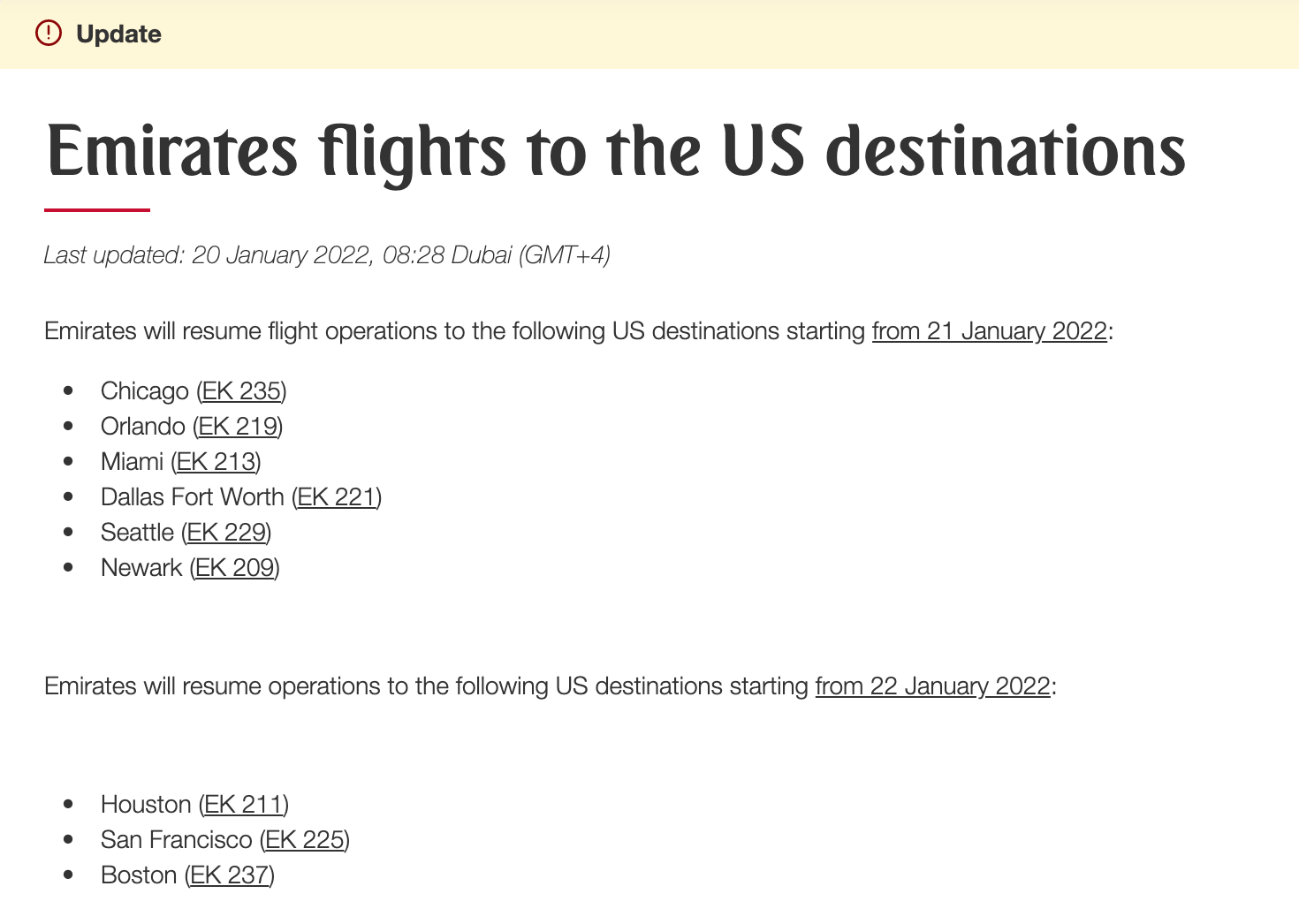 The planes could have experienced possible interference due to the 5G technology, hence Emirates' decision to halt flights temporarily
In the statement on their website which announced the suspension, they wrote "We are working closely with aircraft manufacturers and the relevant authorities to alleviate operational concerns, and we hope to resume our US services as soon as possible."
Today they tweeted: "Earlier this week, we suspended some US flights based on FAA and Boeing recommendations on possible interference between the 5G antennas and aircraft systems. As a result of telecommunication operators delaying the rollout of 5G networks around US airports, FAA and Boeing have issued formal notifications that lift the previous restriction on aircraft operations."
Luckily the problem has been resolved and passengers and fly to the 9 cities with Emirates from January 21, 2022.